So after two crazy days in Italy I would have to say I am absolutely proud of, myself. I don't think I have ever done so much in  a two day holiday. I got back to Berlin and as per this trip's tradition I booked the hotel at the airport once i landed. Thank god for Trivago. I took a cab and off to the hotel we went.
Now let us just say Trivago's technology surpassed SANA Berlin"s Hotel this day. This is because even though I arrived at the hotel 30mins after landing they couldn't access my booking in their system. Therefore, despite the fact that it showed that I had booked room there, I was made to wait an extra hour for their system to upgrade. I wasn't the only one. There was a group of guests at the reception who had apparently been waiting for 3 hours.
Since I landed before noon I had already made the decision to tour the surroundings a bit.
The hotel isn't exactly located in 'Central Tourist District,' as my uber driver proudly informed me. However not very far from the hotel was the shopping mall KaDeWe. This mall is exclusively high-end and is so-appropriately-famed Luxury Boulevard i.e. one stop mall for Chanel, Celine, Chopard, Gucci, Fendi, Prada, YSL, Rolex, Hermes, Cartier, Dior, Miu Miu, Louis Vuitton, Tiffany & Co, Burberry, Tod's, Vertu, Wellendorf and Longchamp. You get the drift. So yeah for all you luxury fashion lovers Tauentzienstrasse 21-24 is where you want to break your bank account.
I digress.
Now back to SANA 🙂 The lobby is spacious with large square sofas. If you stretch a lil bit too much, all you jet lagged buddies out there are bound to fall asleep. Theres a bar on the right to the reception desk, where I made a friend who travelled all the way from Brazil and even lived in Poland for a bit and was now living and working in Berlin.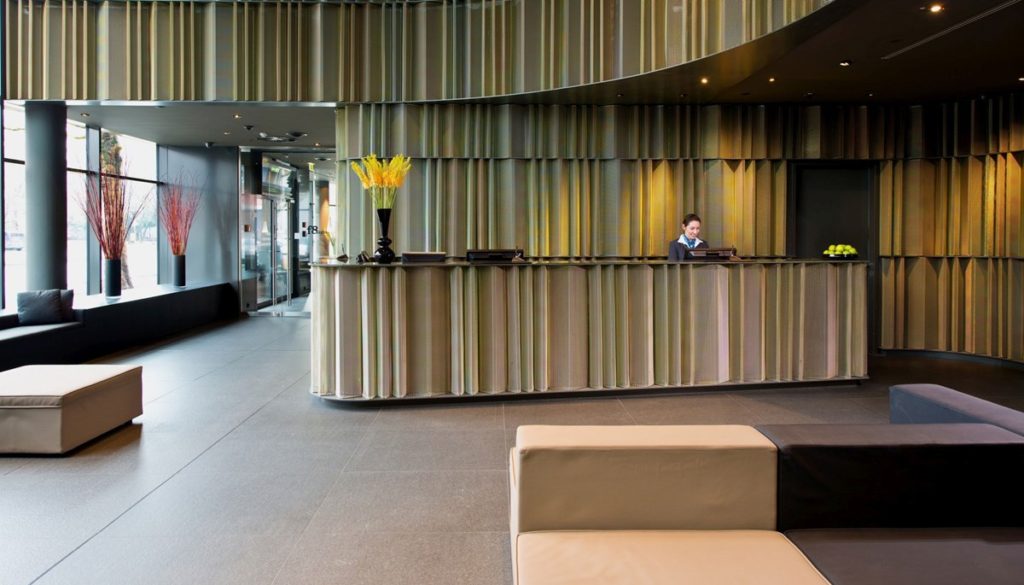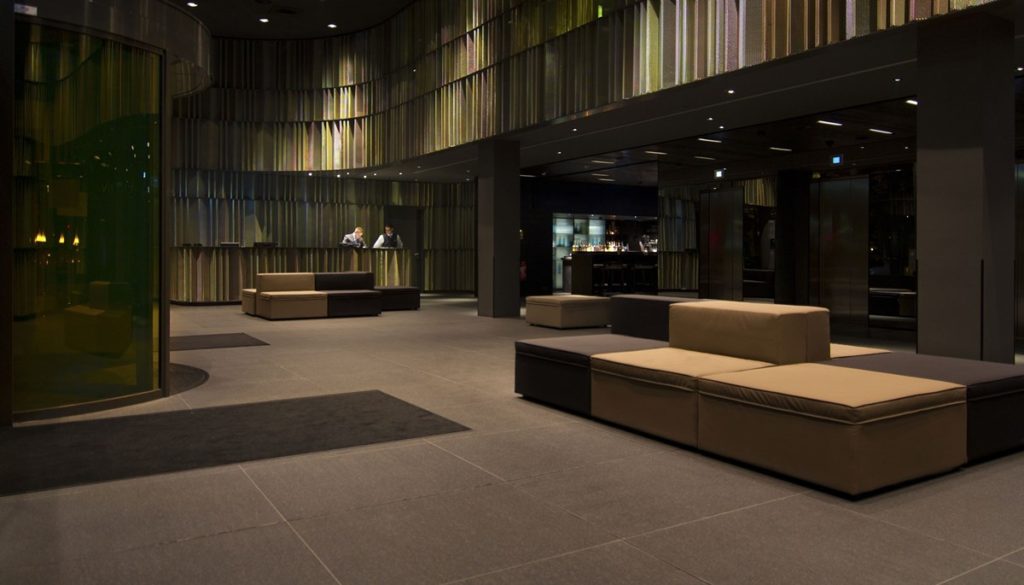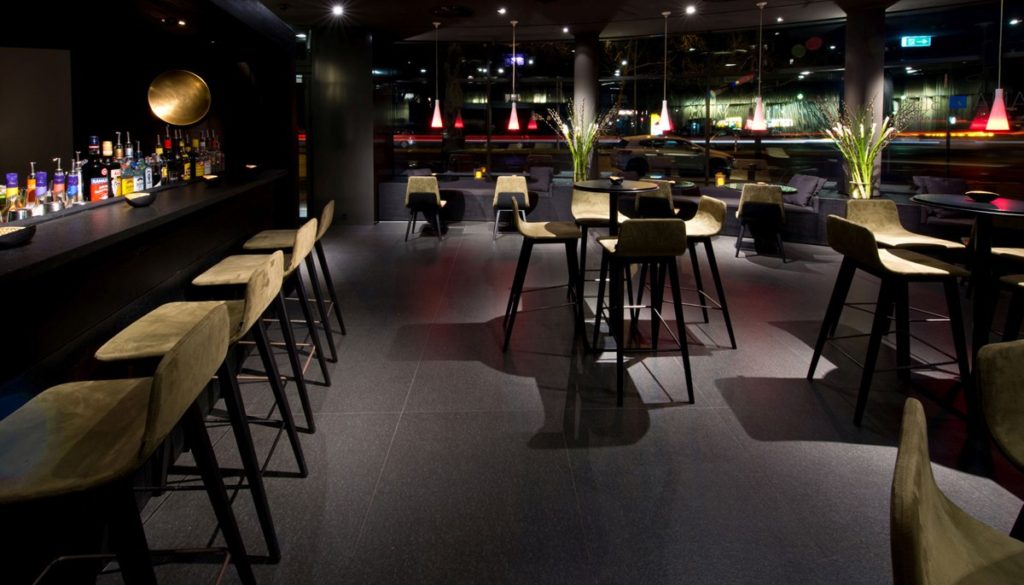 My booking went through and I was checked in immediately and given a room on the garden side as per request. When you walk in, on your right was the bathroom which had a wall to wall mirror that allowed you to see the sleeping area. I really liked the inbuilt wardrobes. The hotels design leans more on the clean modern minimalist side. Think geometry. A smart hotel too. (I'll explain that in a bit). It is yet another inexpensive hotel with spacious rooms. The room I booked is their standard room. You can book Suites and even apartments here.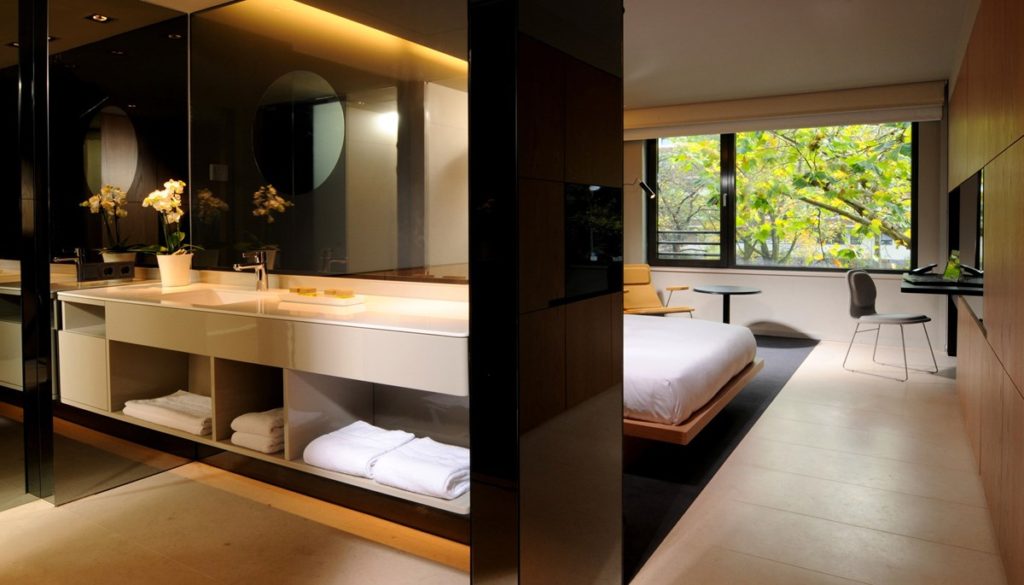 I loved the fact that my room had a huge window.It had double blinds that were controlled by buttons installed on the headboard. Thus the smart. The bed's design is minimalistic. Just a couple of wood panels but aesthetic in its own way. It got my DIY juices flowing. Watch this space! 😉 In addition to that, the mattress is huge and so comfy. A proper king bed.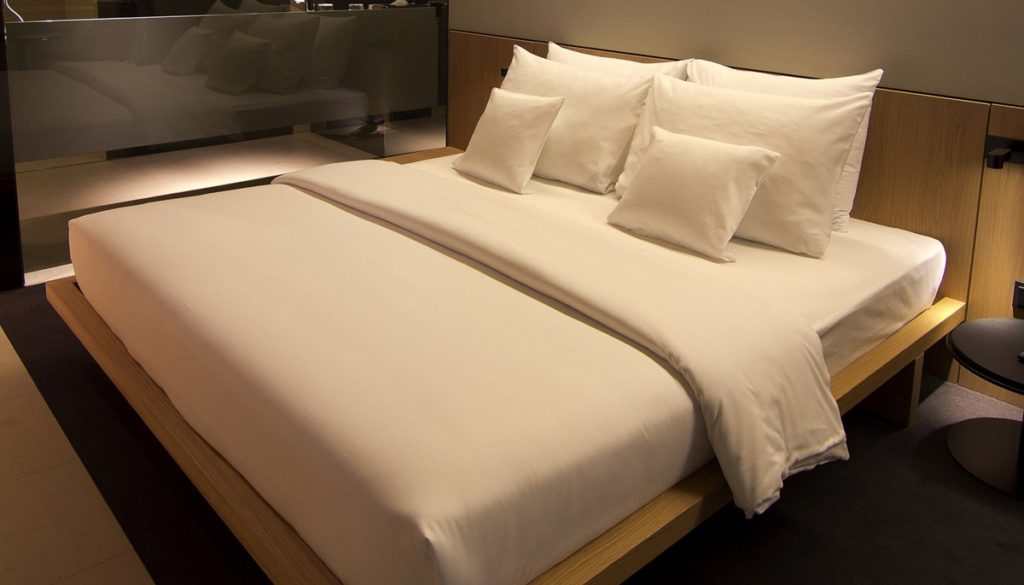 The view from my room was of their garden area as well as their outdoor bar. Very cosy morden outdoor seating area, with heat lamps and blankets for the perpetuals coldies. 😉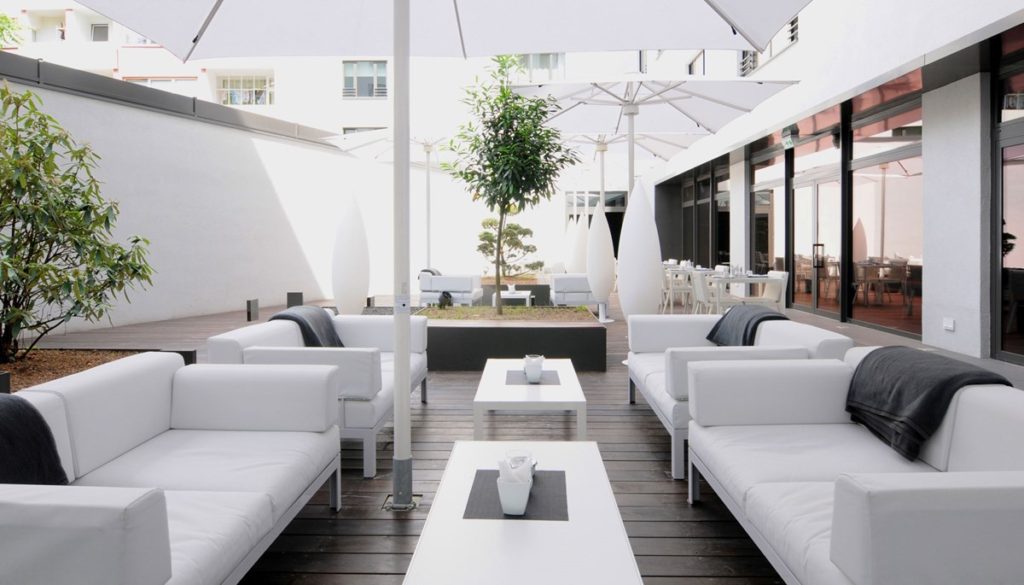 The hotel has a pool, Turkish bath, sauna and a gym that stayed open to the hotel guests. No need to book. If you feel like chilling in the sauna or takin a dip in the pool. You can just walk straight in.
The guilt of eating carelessly during my trip hit me so I went and did some next level cardio at the gym. Be warned. The fitness/wellness centre closes at 2200h so plan your workouts well ahead.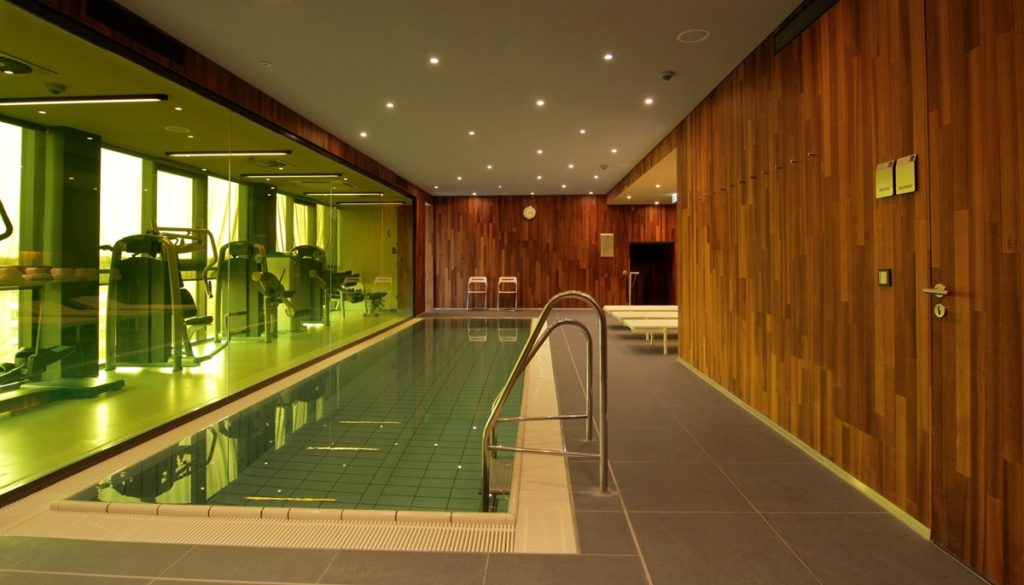 I do not have photos of the bathroom but I do have a video. So make sure you watch the vlog to see it. The shower pressure was everything! On top of that there is floor heating in the bathroom (which I discovered on day 2 but yay!)
Breakfast is served buffet style downstairs.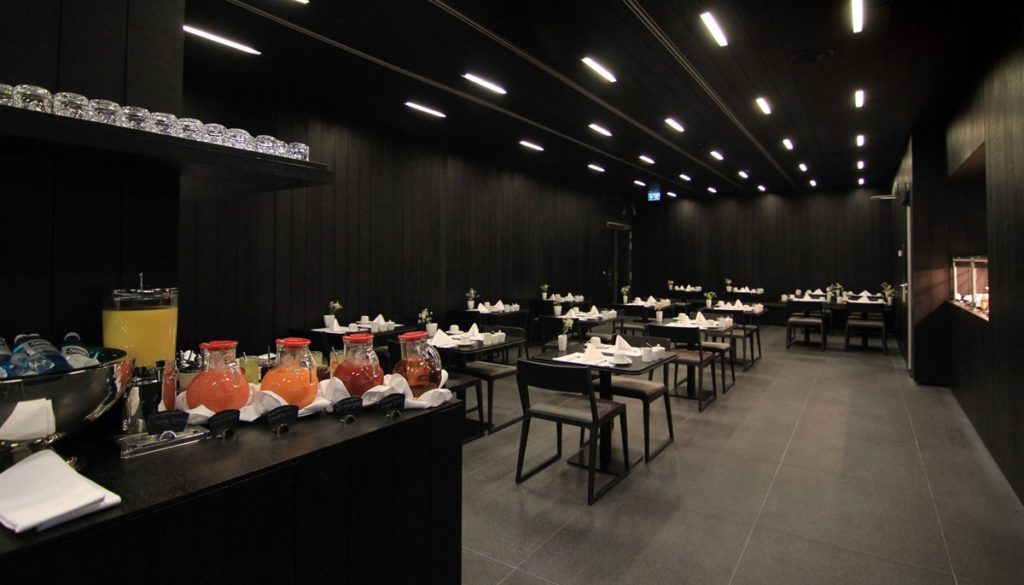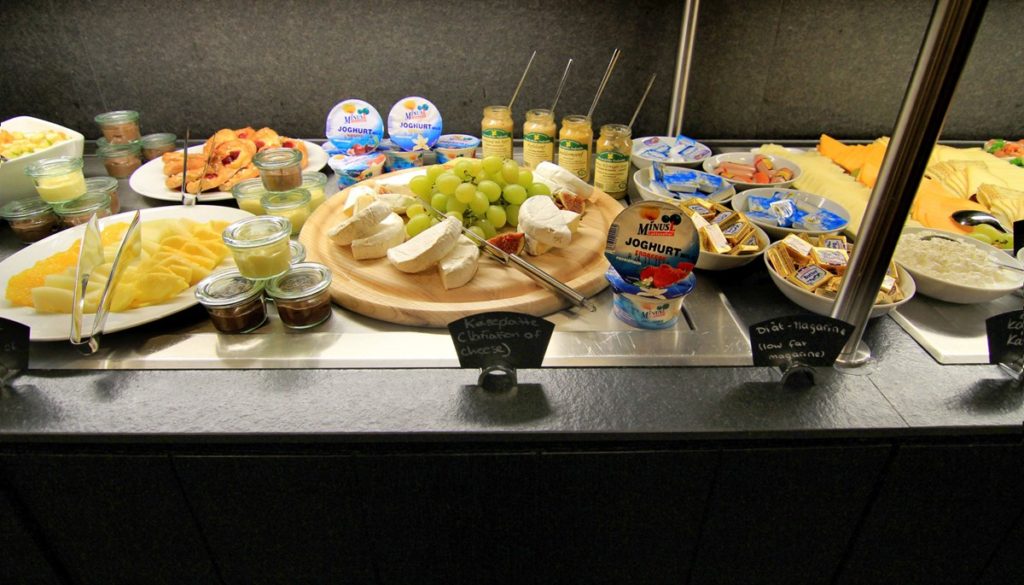 There's a supermarket right across the hotel. So no need to take a bus, tram or taxi out into the city to do some minimal 'in-hotel' shopping. Next to KaDeWe are a number of restaurants with outdoor sitting. So if you are the chill traveller who is looking for city-home away from a city-home then SANA Berlin is the place to go.  I also think it would be the best hotel for those of you travelling for business and for those of you travelling as a family. A lot of the guests were families of 3-4 and they seemed to enjoy themselves. (Including the two cutest kid at the pool who just couldn't figure out why I was working out so hard when there was a pool and sauna to enjoy 😀 )