If there's one thing I can take from Attending London Fashion Week,  it is the fact that it is the Ultimate 5 day Helter SKetler Weightloss Challenge! With Shows in every corner of the city and the poor excuse of navigation that my brain is, (I swear no sense of direction at all), I usually end up shedding over 7kgs per season hehe.
My day started quite calmly with a journey through the process that goes behind manually creative part of this season's collection with Pringle of Scotland
Pringle of Scotland has long been known for marrying heritage and modernity. Autumn / Winter 2018 features a new fusion of the iconic: classic Fair Isle with bold leopard print. Referencing leopard's illustrious place in British style culture, it creates the ultimate pattern clash: heritage Pringle with a subversive edge.
There are also reinventions and twists on Pringle iconography. The typographic logo is applied to a simple crew neck jumper and paired with knitted trousers for a luxurious athleisure reinterpreting the sportswear style made famous by Pringle during the 1980s. Another sportswear motif, the distinctive diamond argyle, gets a fresh perspective from illustrator Frida Wannerberger, who hand-painted her version of the famous design for a new and exclusive print.
"Autumn / Winter 2018 is a melting pot of all the elements that make Pringle of Scotland such an iconic heritage brand. There are the famous patterns and designs, the influences of Scotland and its landscapes and textures, and the historic techniques used to bring the best out of natural yarns. We fell in love with the intricate 'hidden' beauty of Scottish agate: it is a symbol of discovery and encourages us to look more deeply into seemingly unassuming objects." ~ Fran Stringer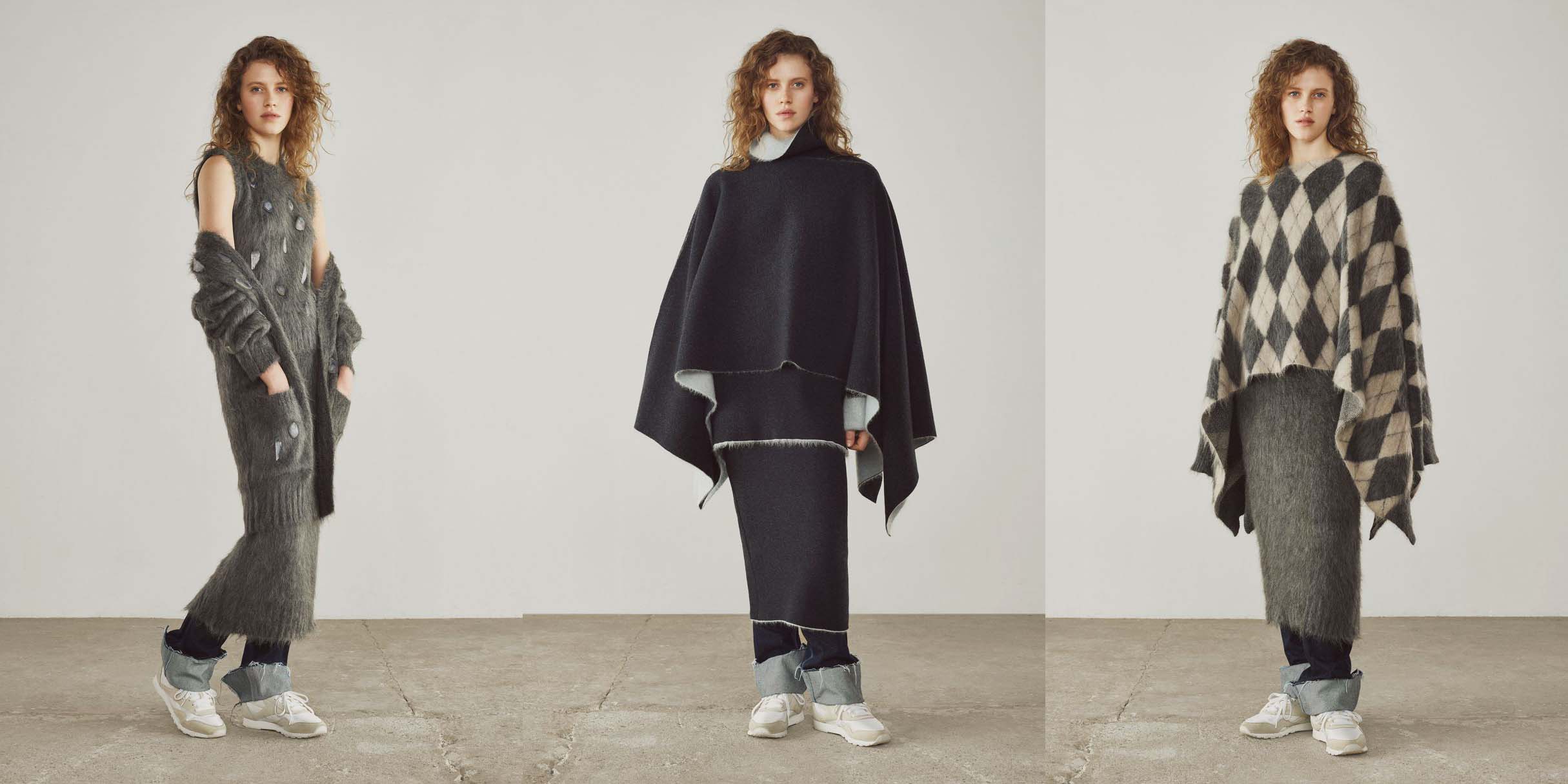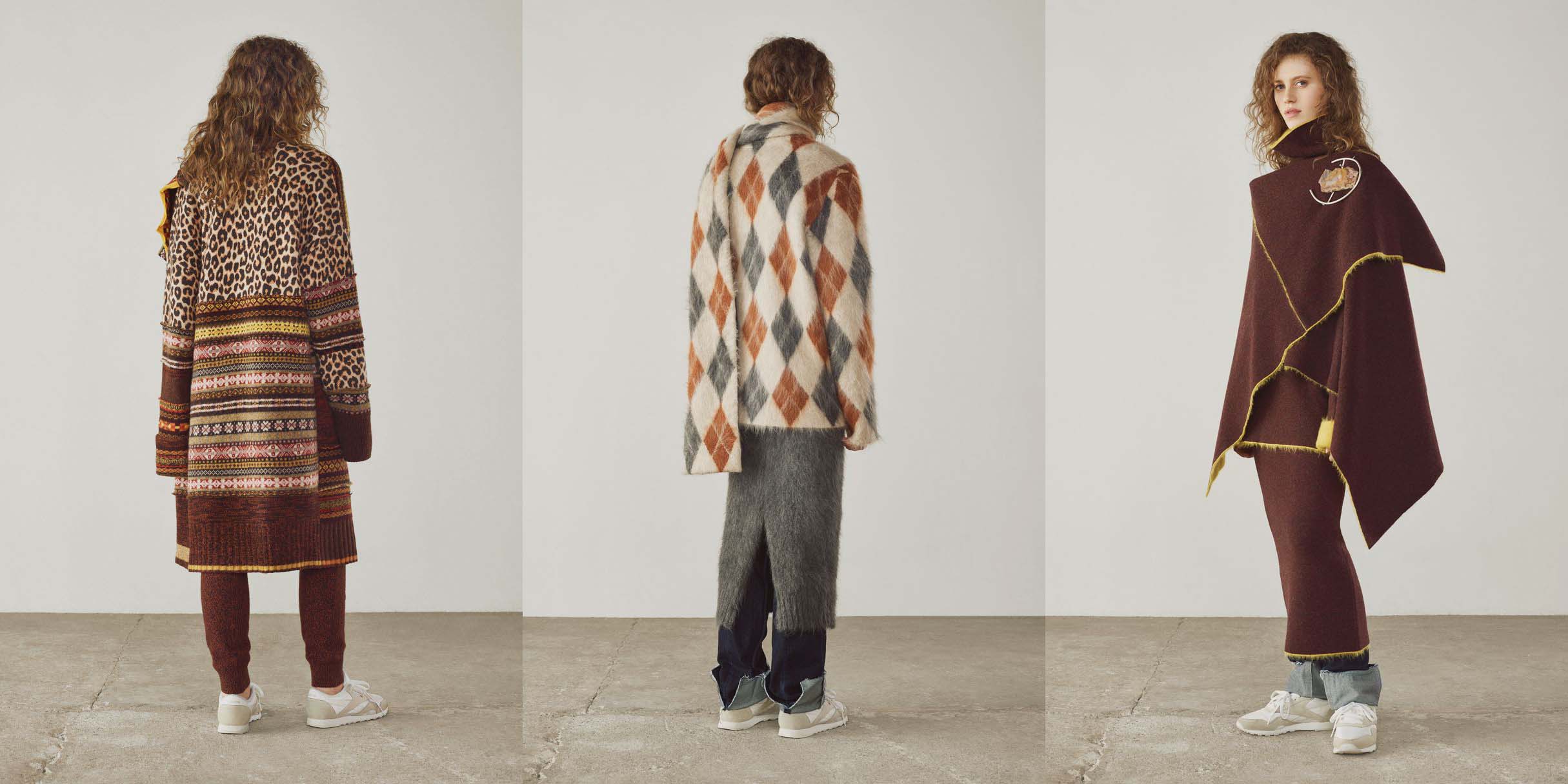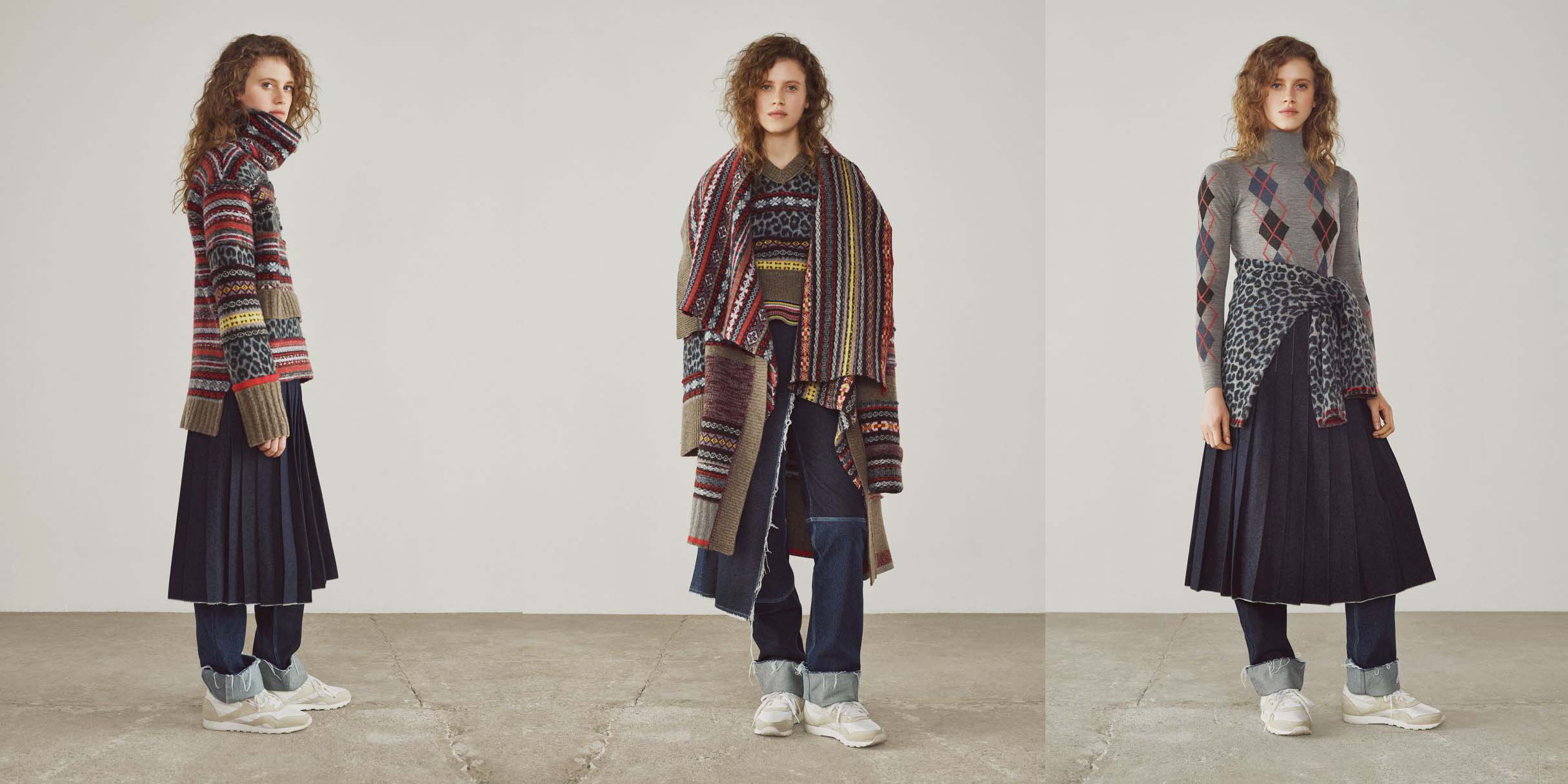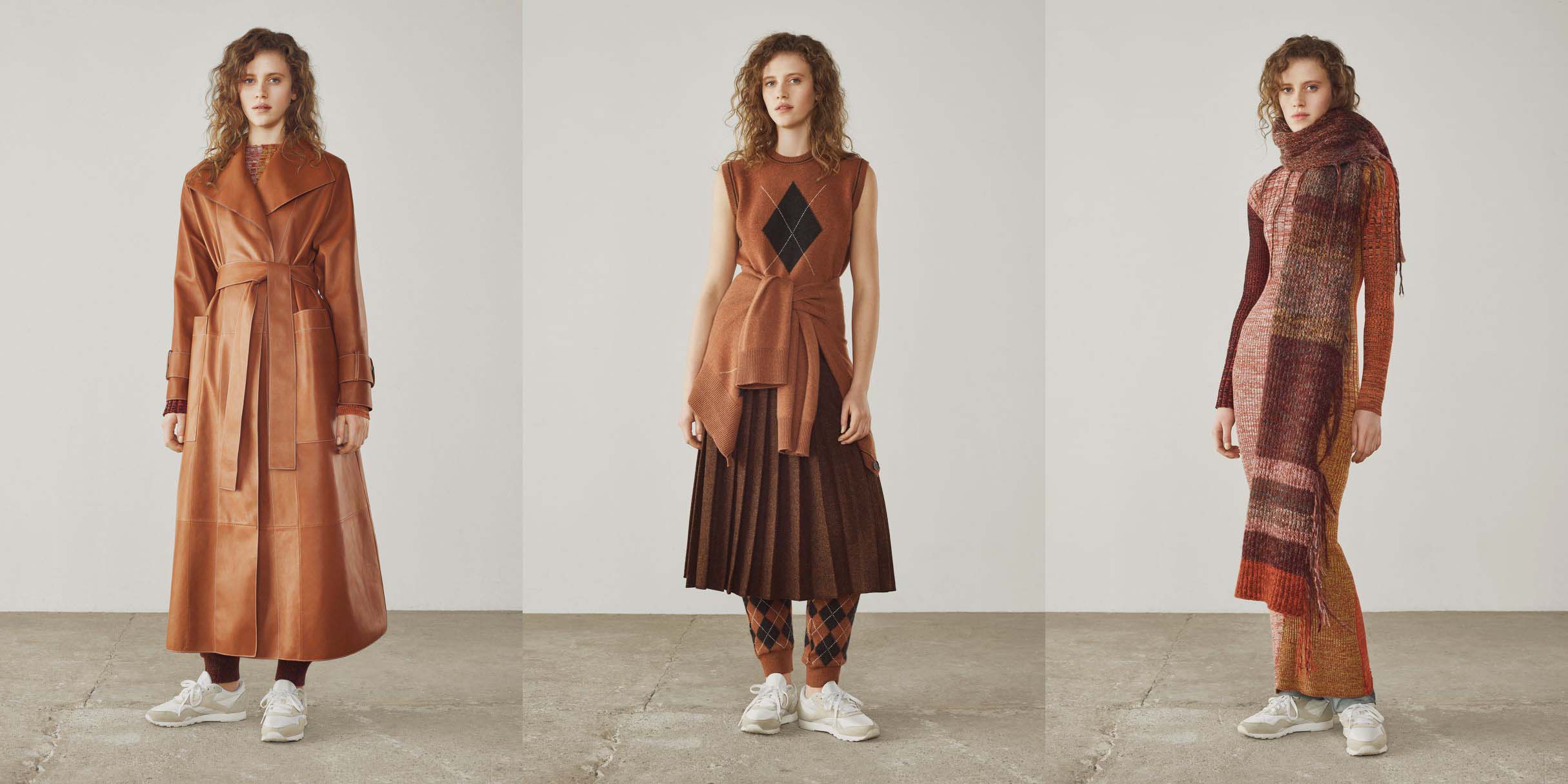 If I was to ever choose a full wardrobe from a designer for a season then it would be from Paul Costelloe
This season, Paul took inspiration from Ellis Island, where his maternal Curran grandparents from Kilkenny landed on their way to start a new life in America. He explored leaving the homeland and searching for a new identity – old world to new world, juxtaposed textures and played-up contrasts. There was hard with soft, and short hemline facing long in the same dress.
In contrast to his SS18 collection, full of pastel and light airy colors, this season's colours were quite bold and dark. Black and brown taking the stage. Massive flower prints to as if to welcome Autumn in wide open arms and plaid print incorporates in the coats and skirts. All this completed with the ever so consistent knee high boots.
Playing to his strengths in tailoring, this time round, Paul dressed several types of women as well as men.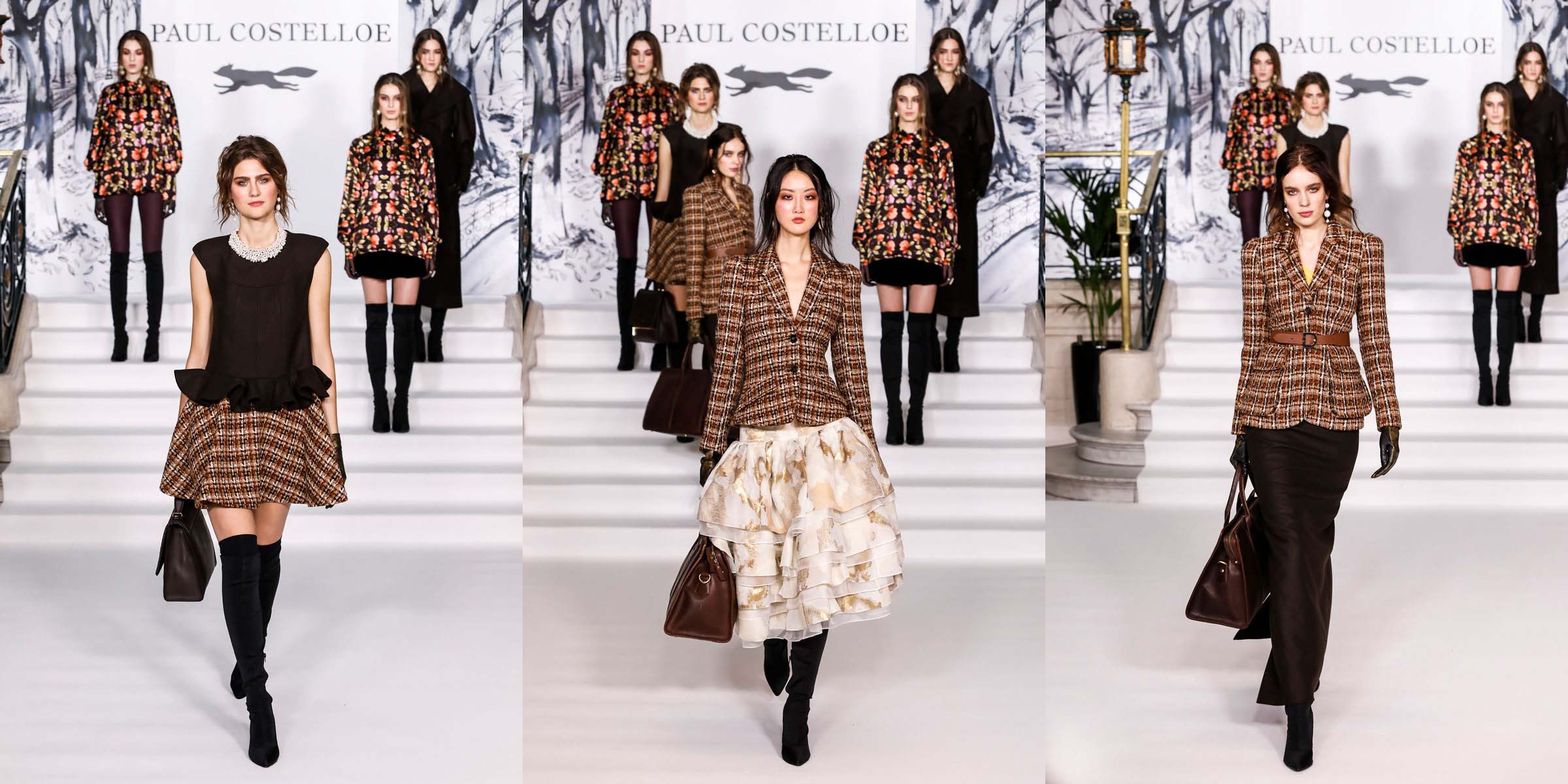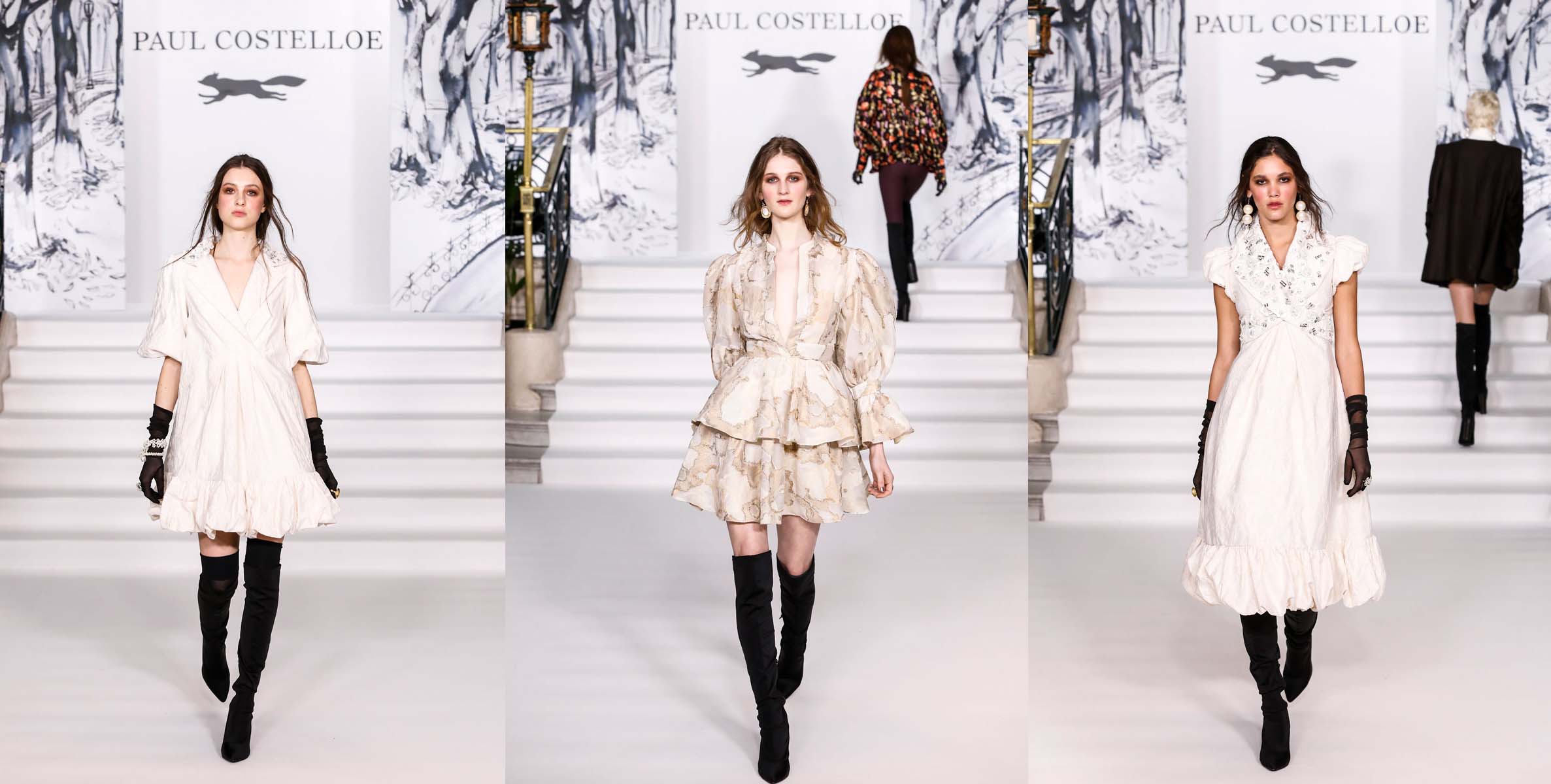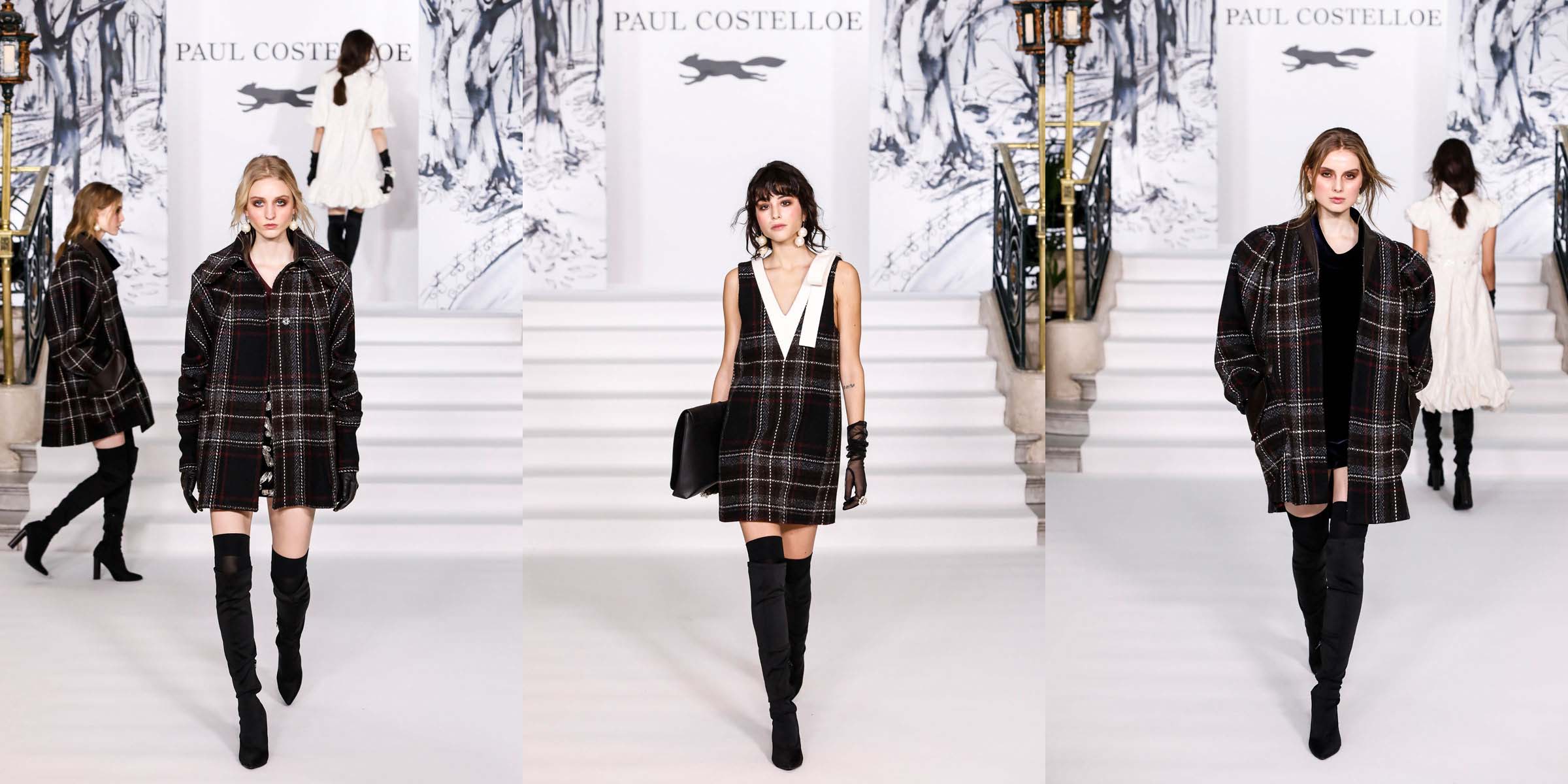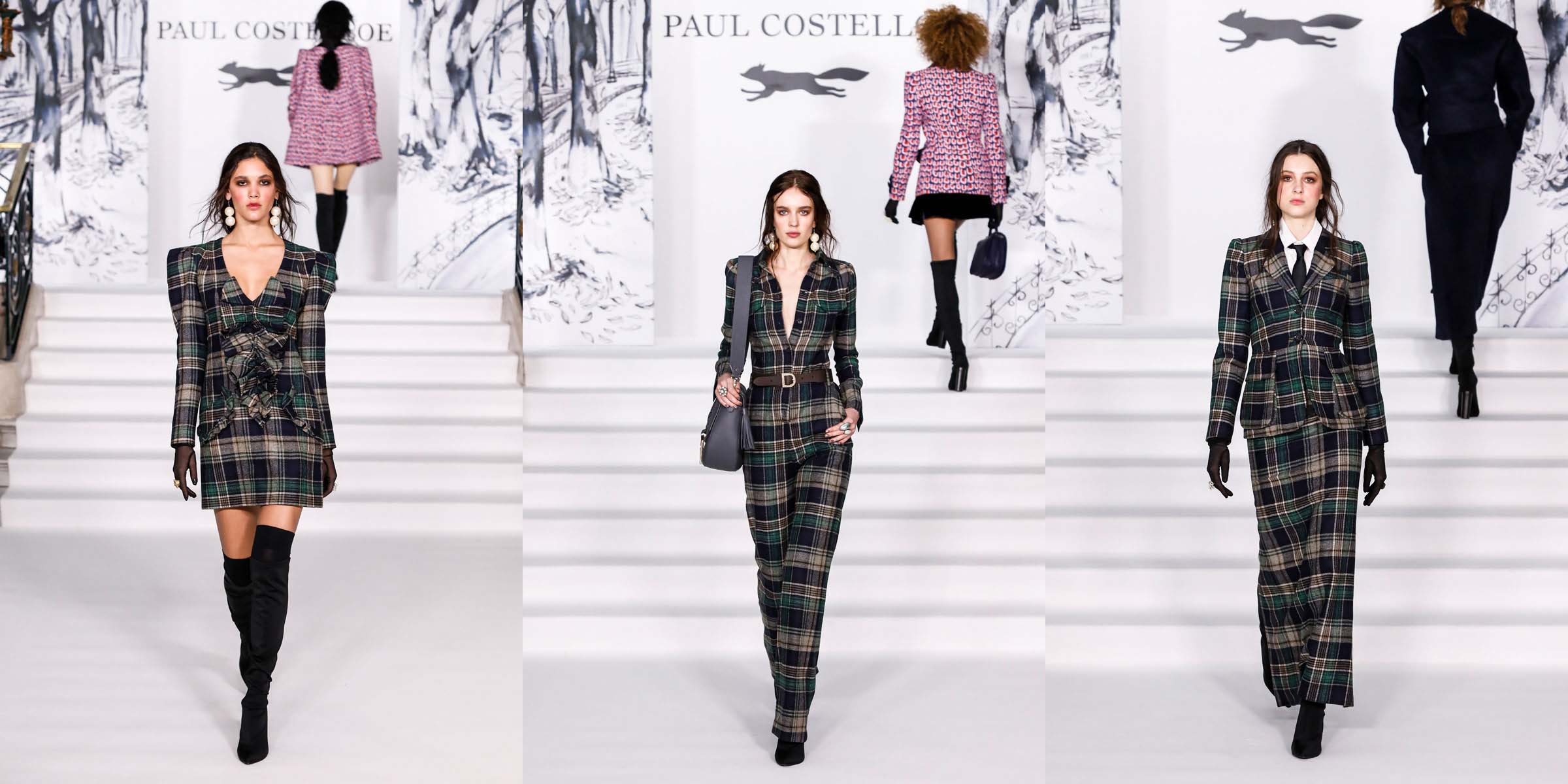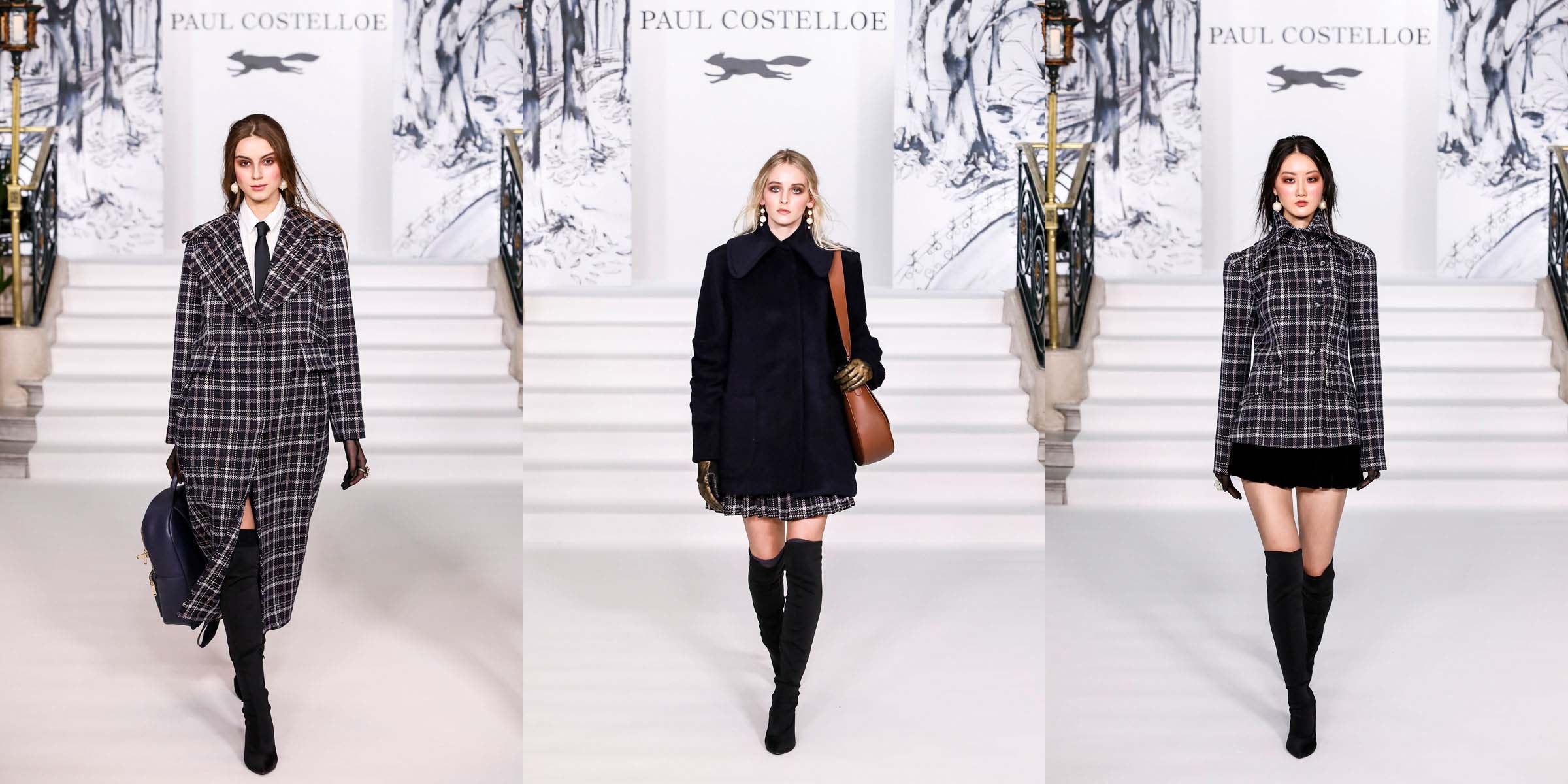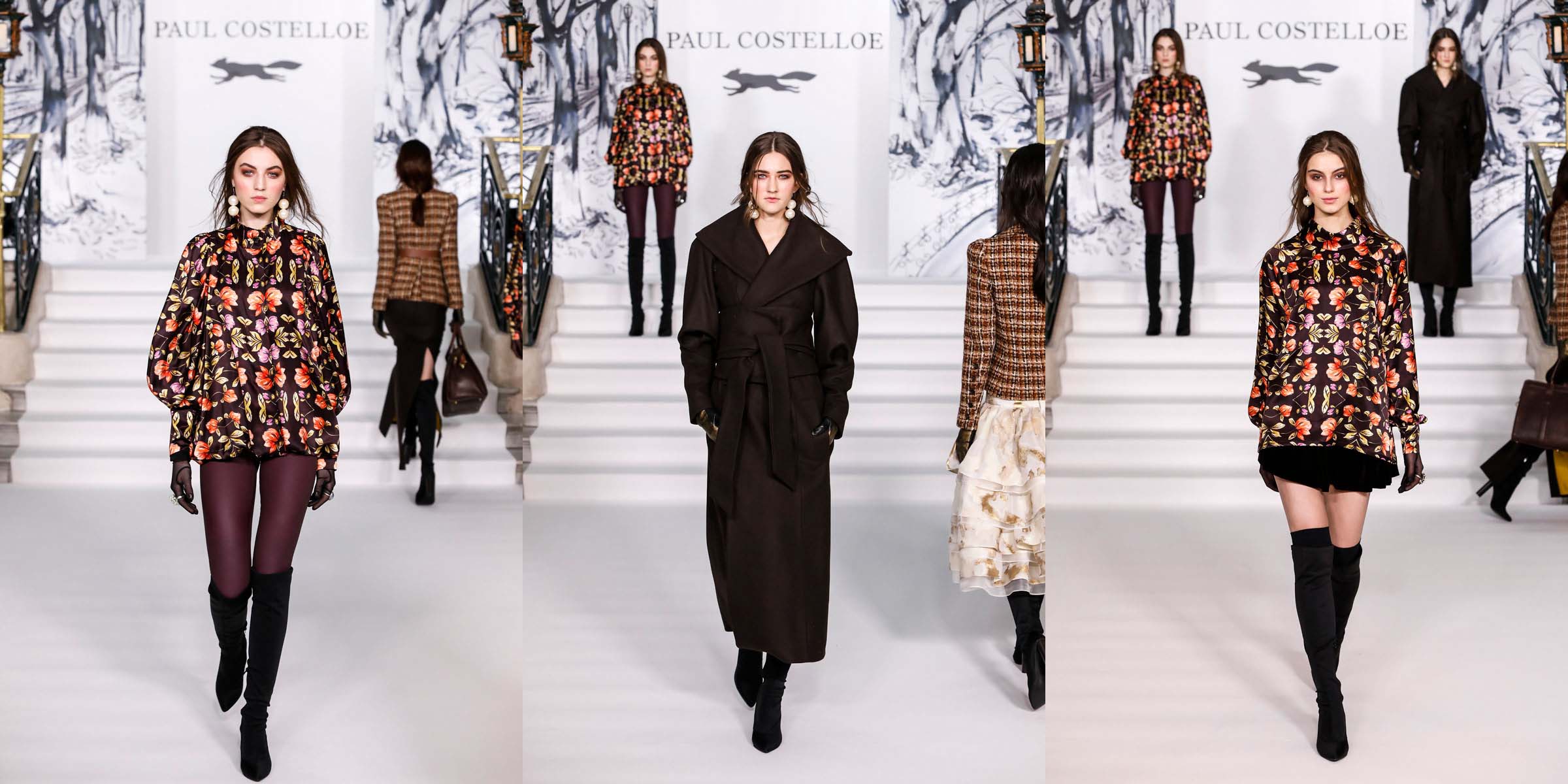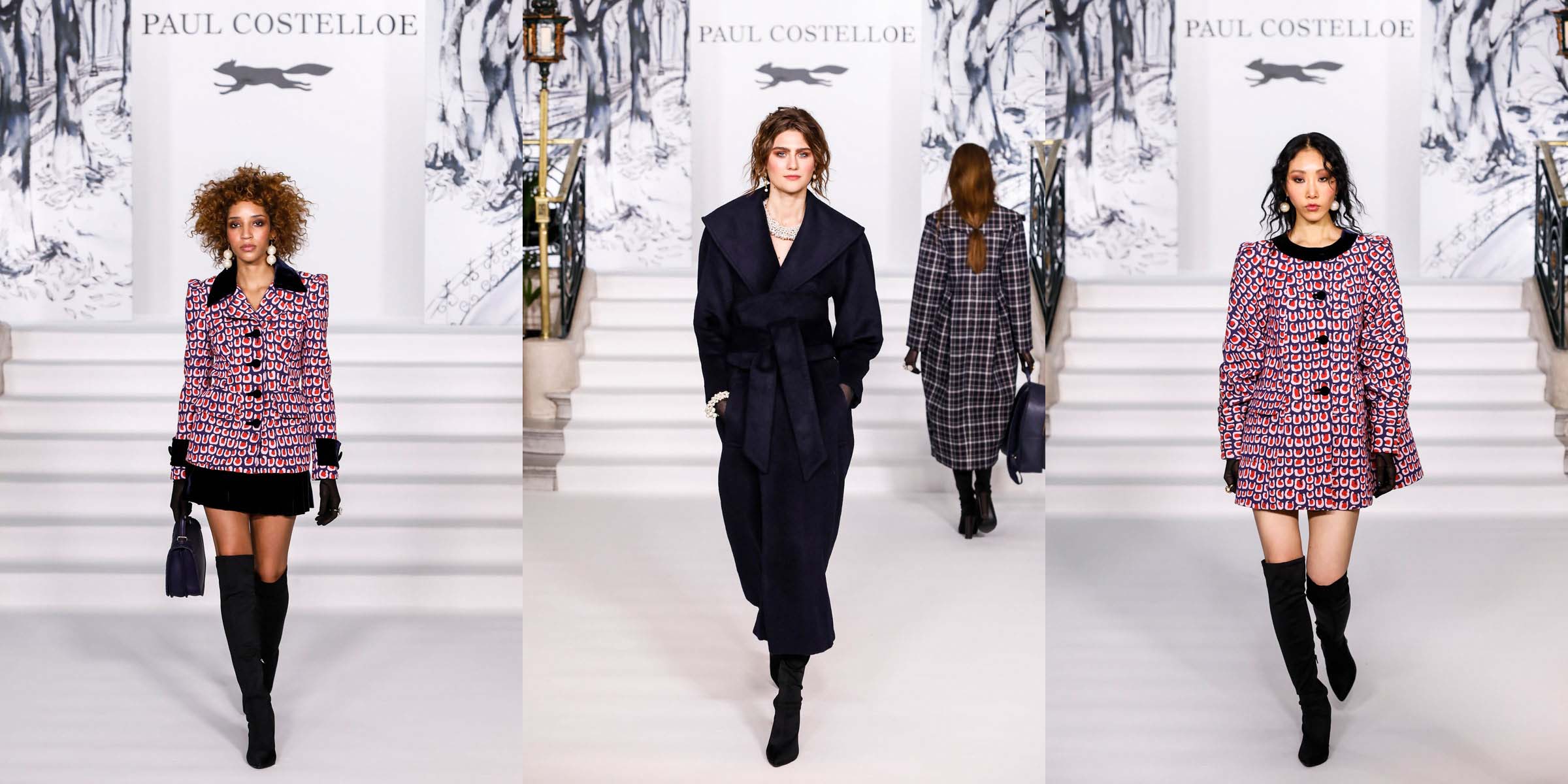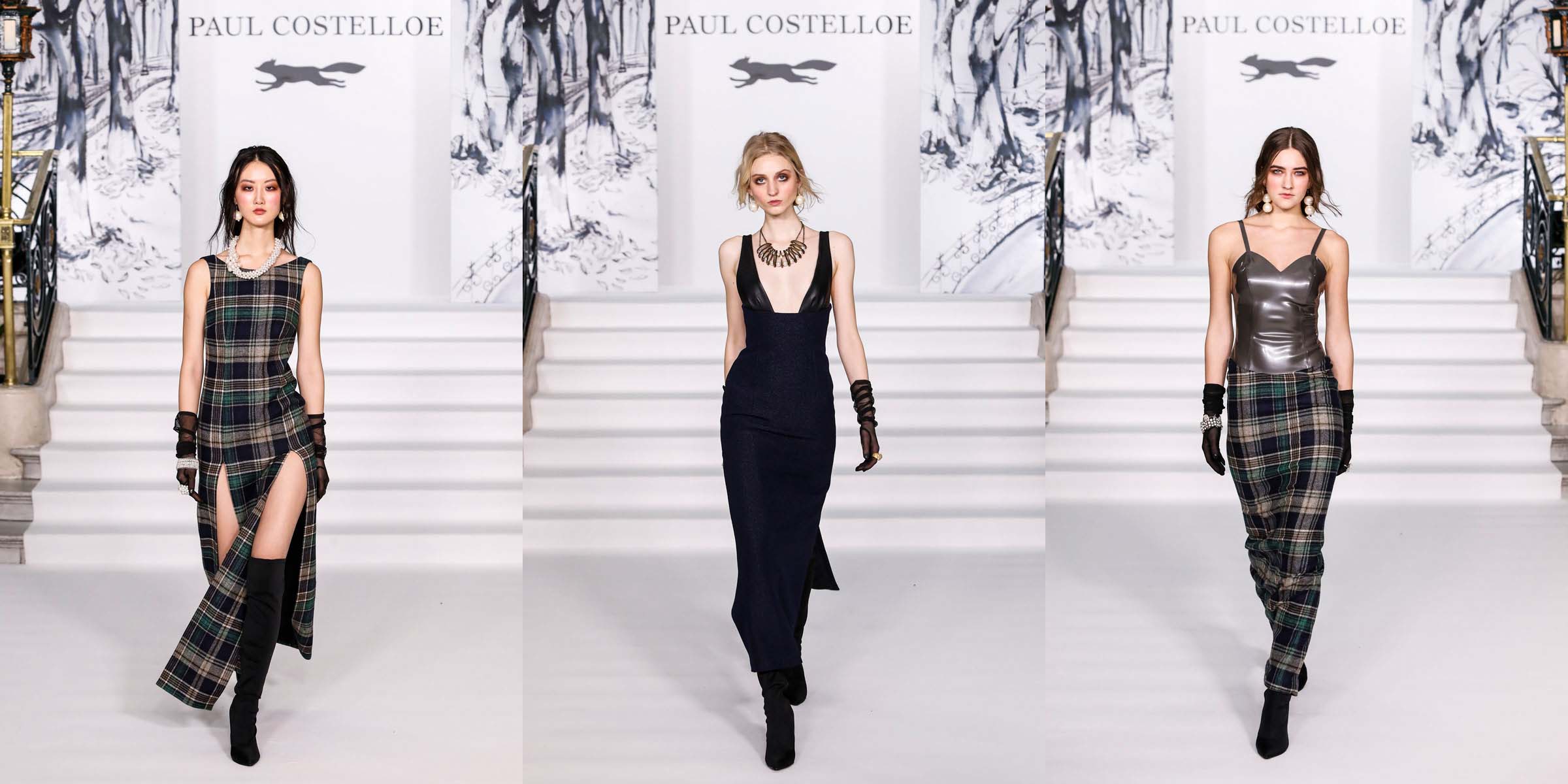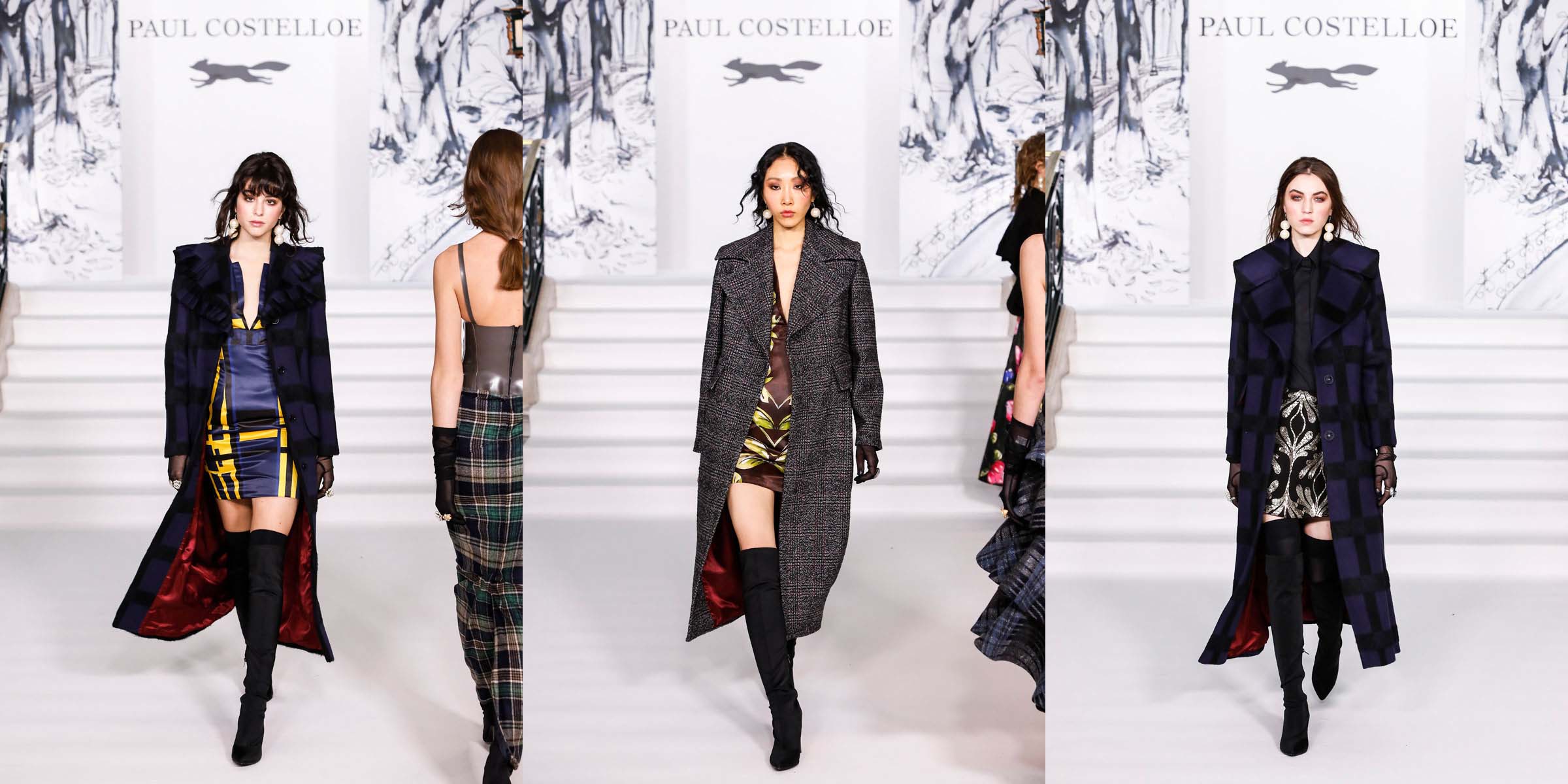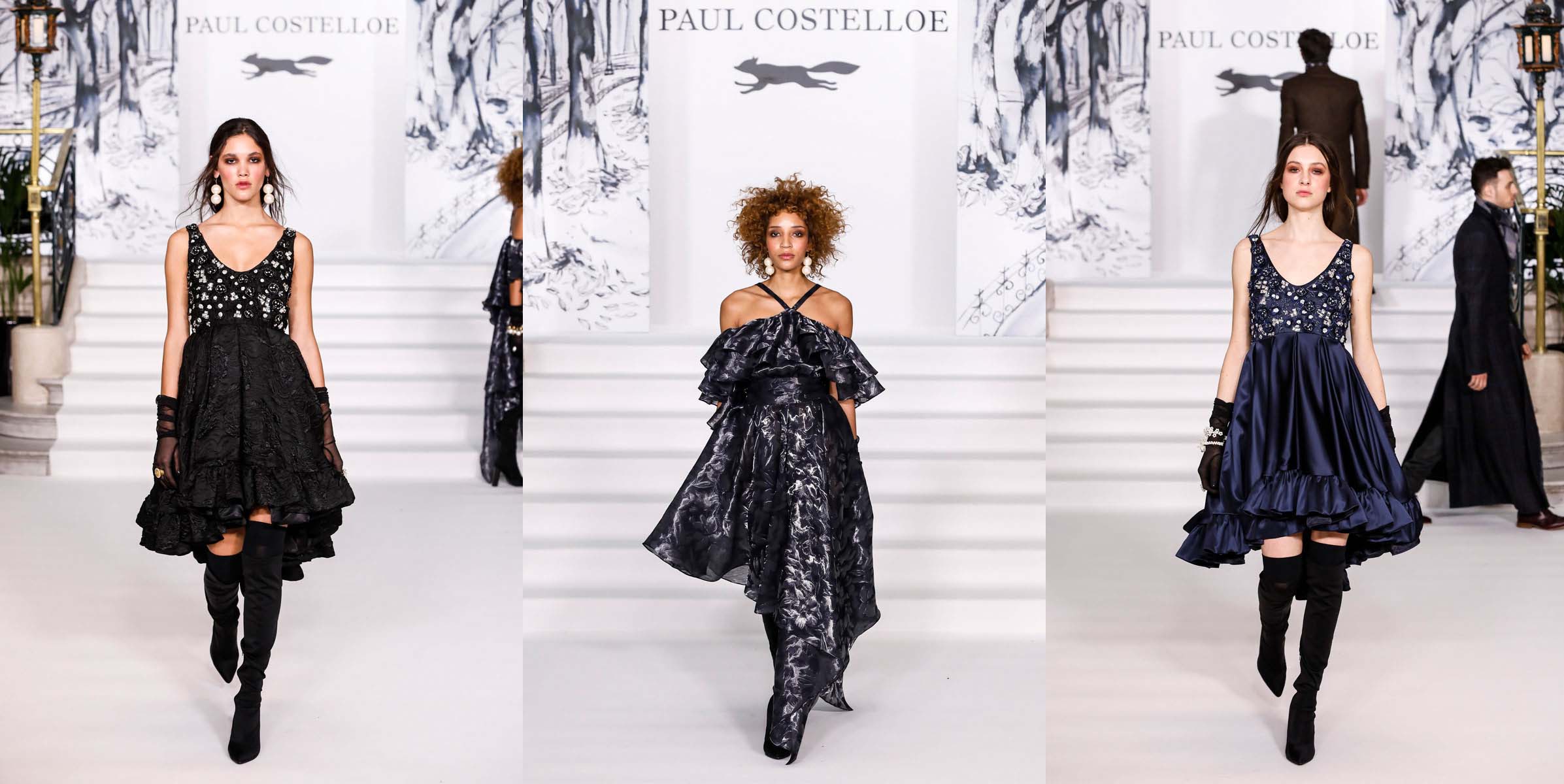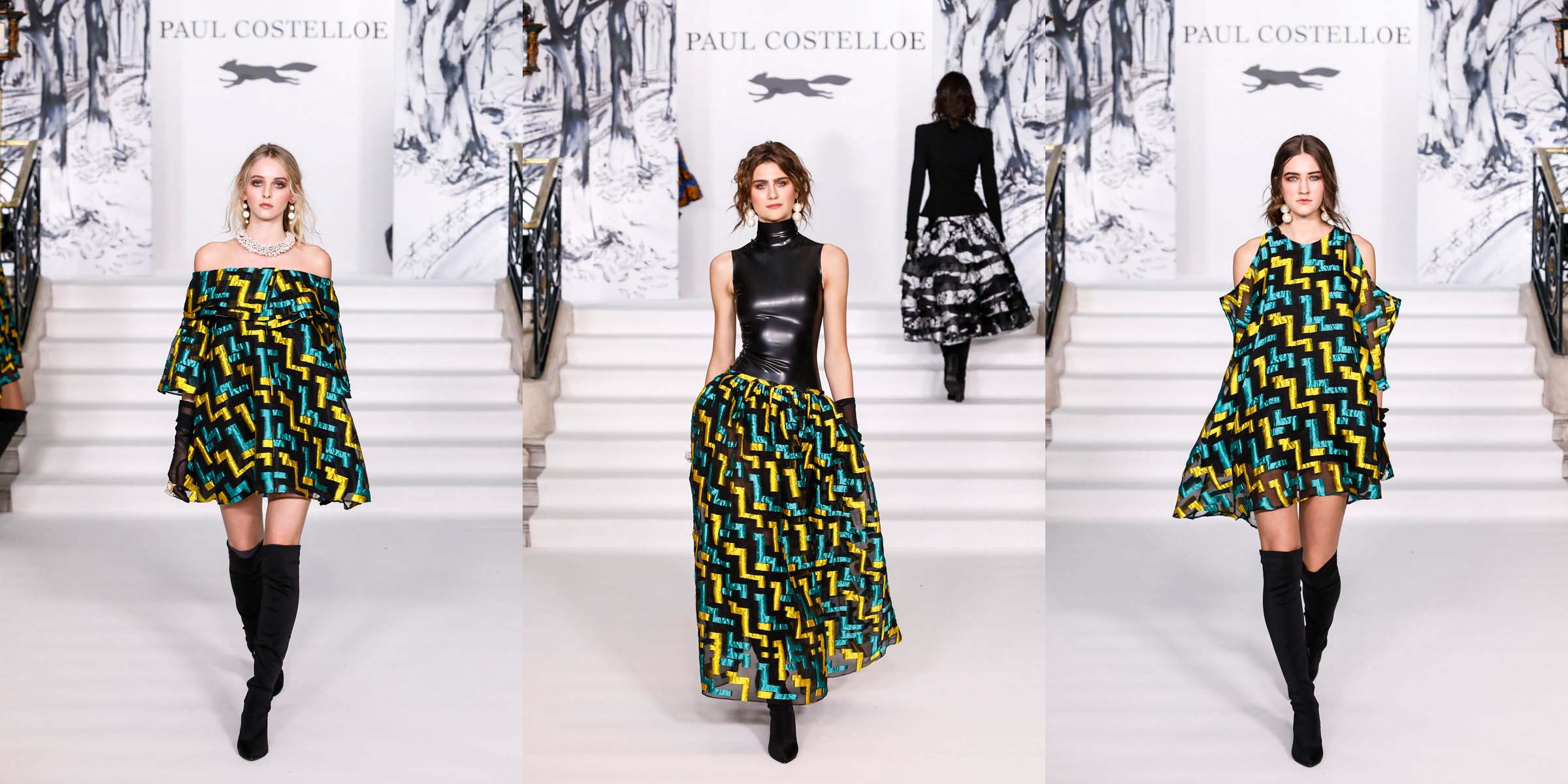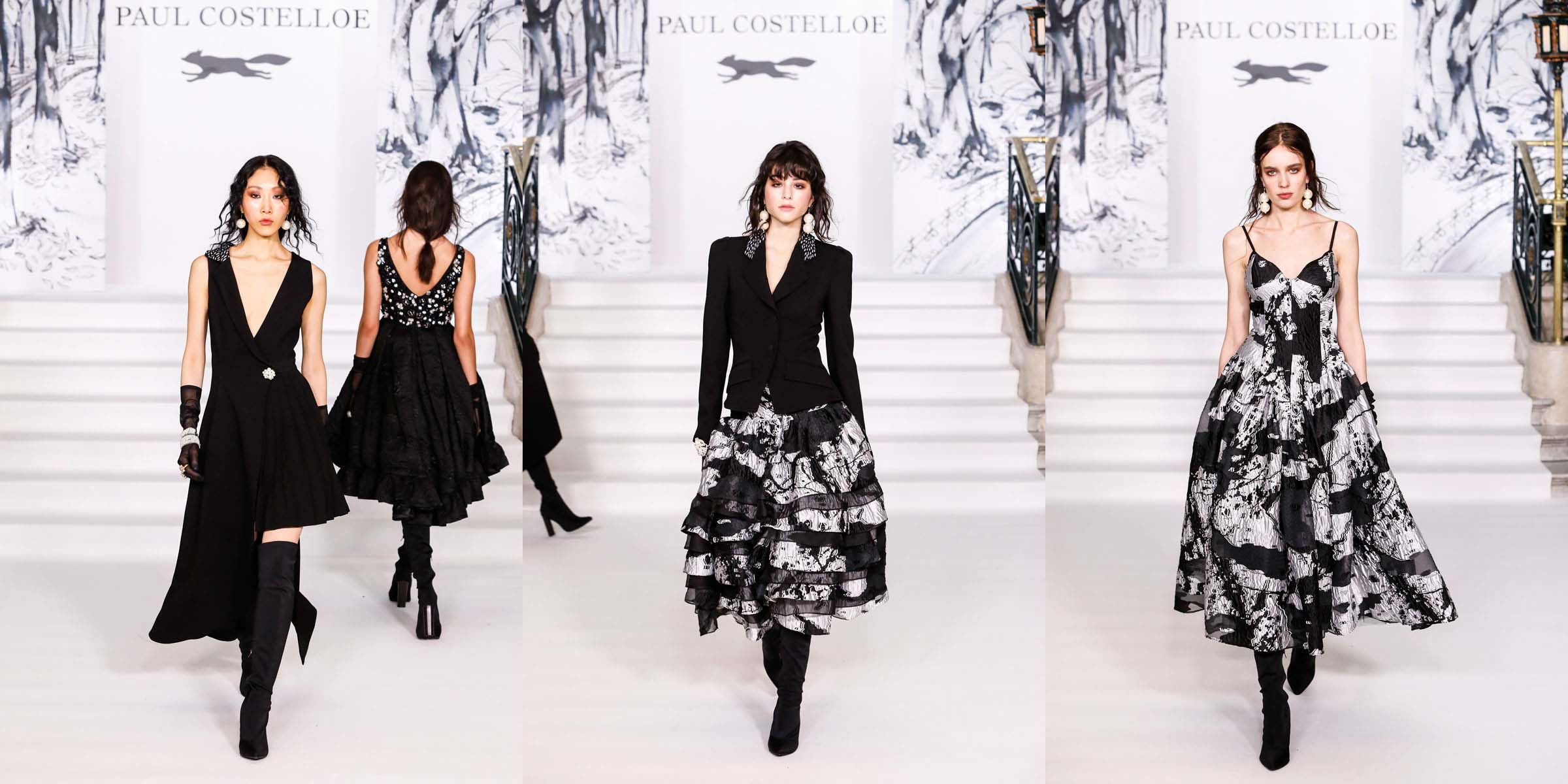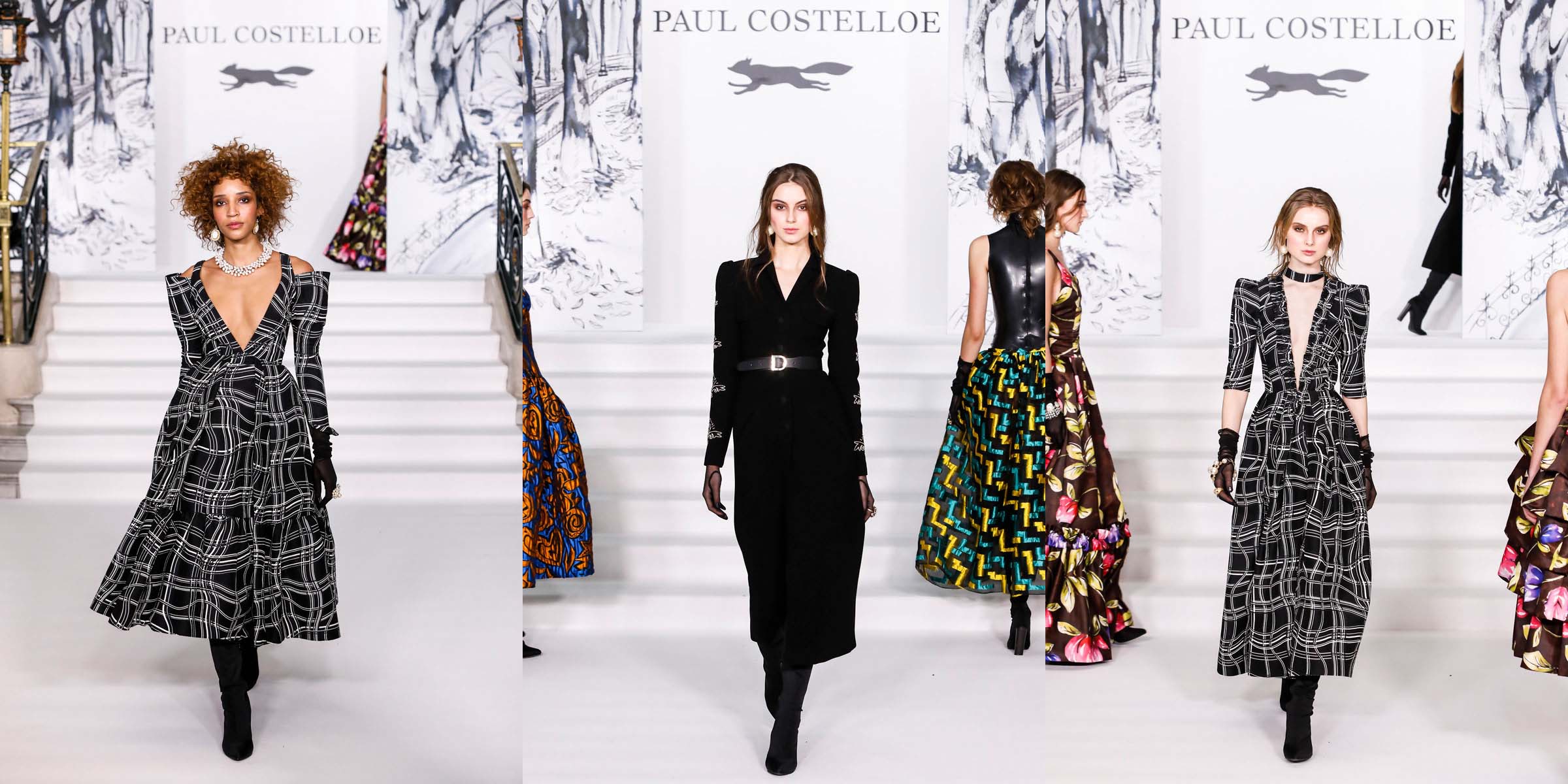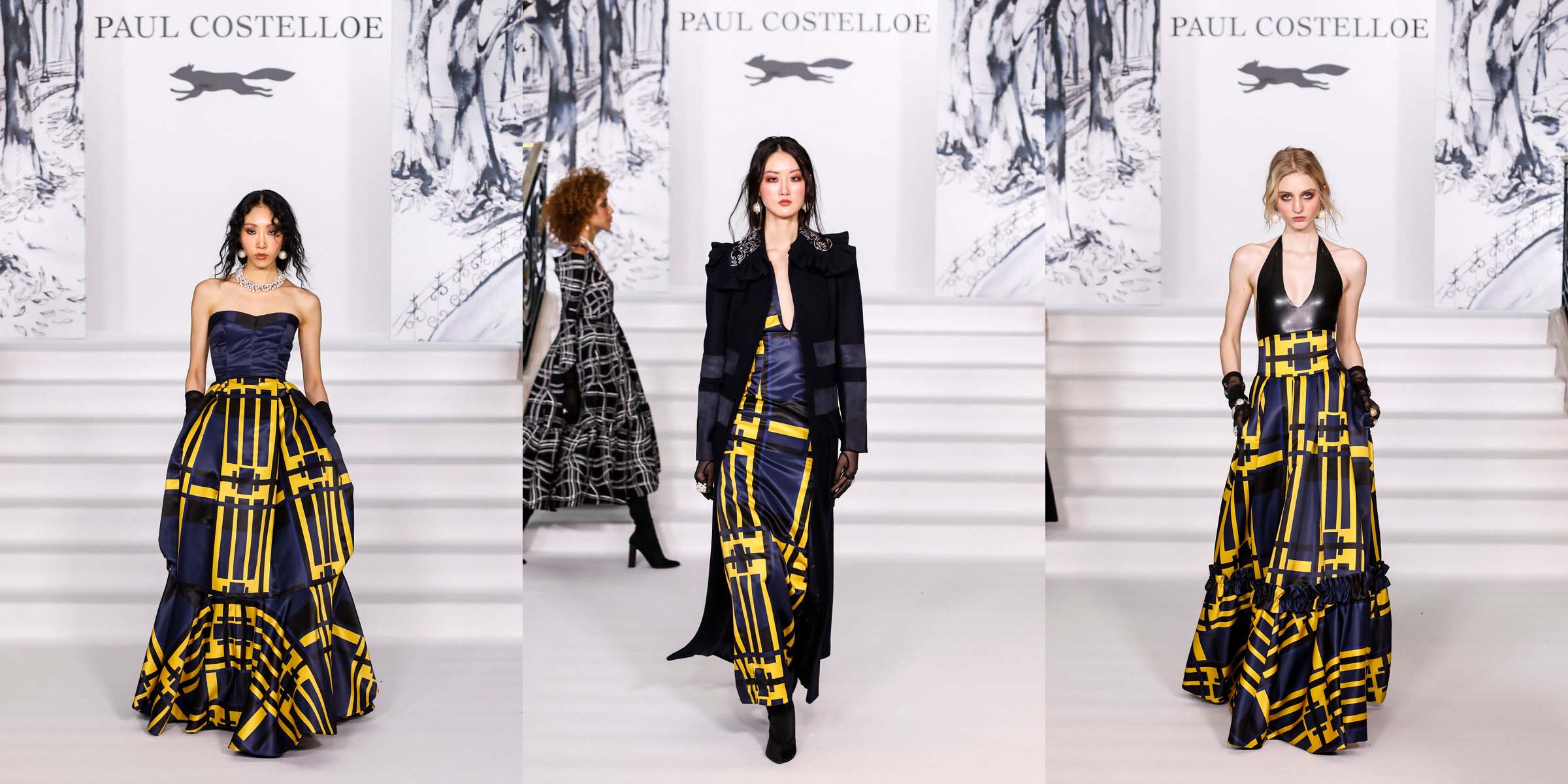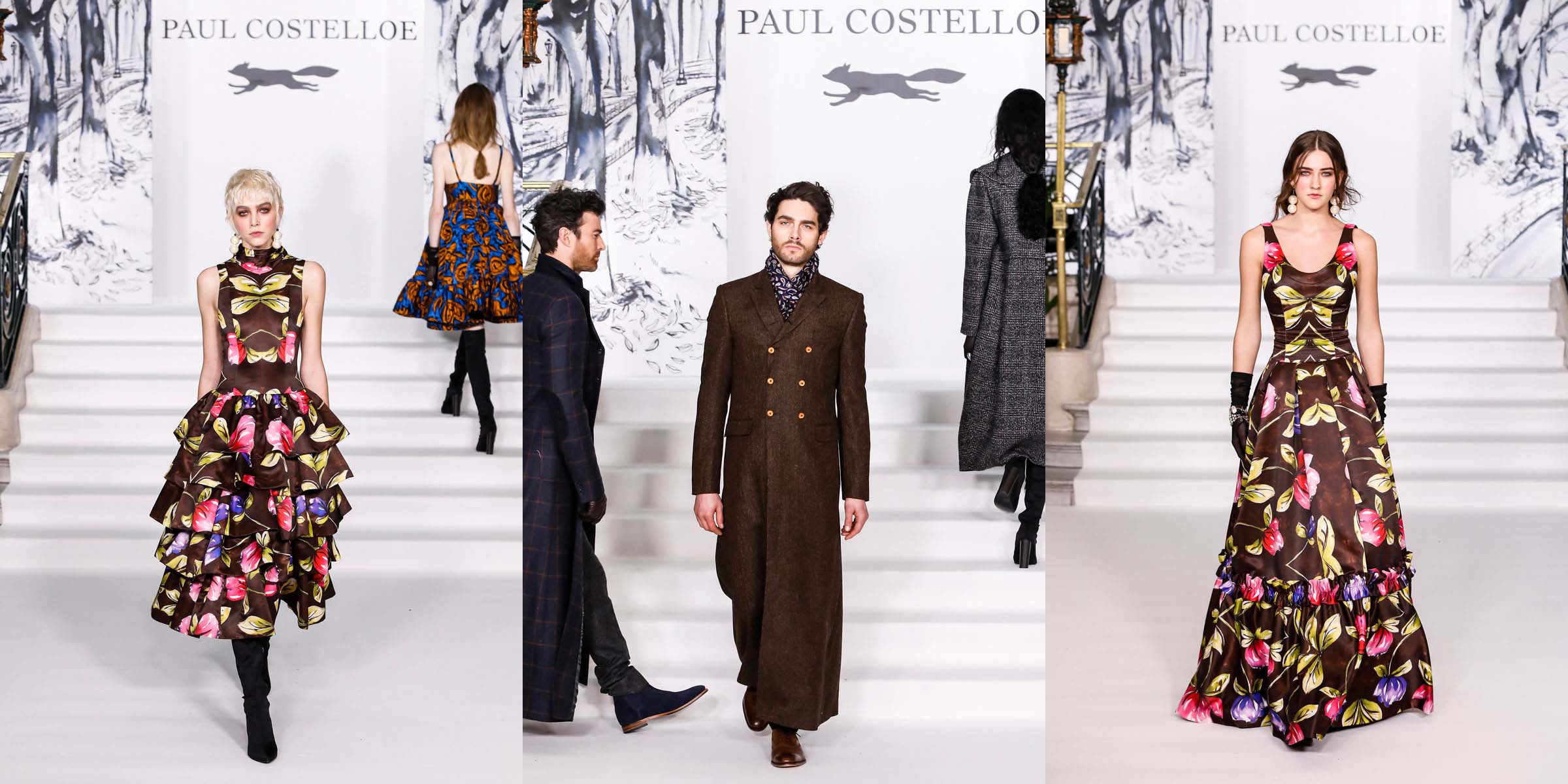 Off I went to the next show by Faustine Steinmetz.
This collection works around a series of archetypes, aims g to unveil what has already been seen, redoing what was not intended to be redone.
From trench coats to silk shirts, high waisted denim jeans, silk scarves, monogram prints and cable jumpers; the typical parisian wardrobe is deconstructed and reinterpreted.
As per the brand's signature, the progressive versions of each archetype chance through the textile treatment from raw to hand-felted denim, knitted mohair, Swarovski beading and shibori on silk. Every technique reveals something new from what is familiar.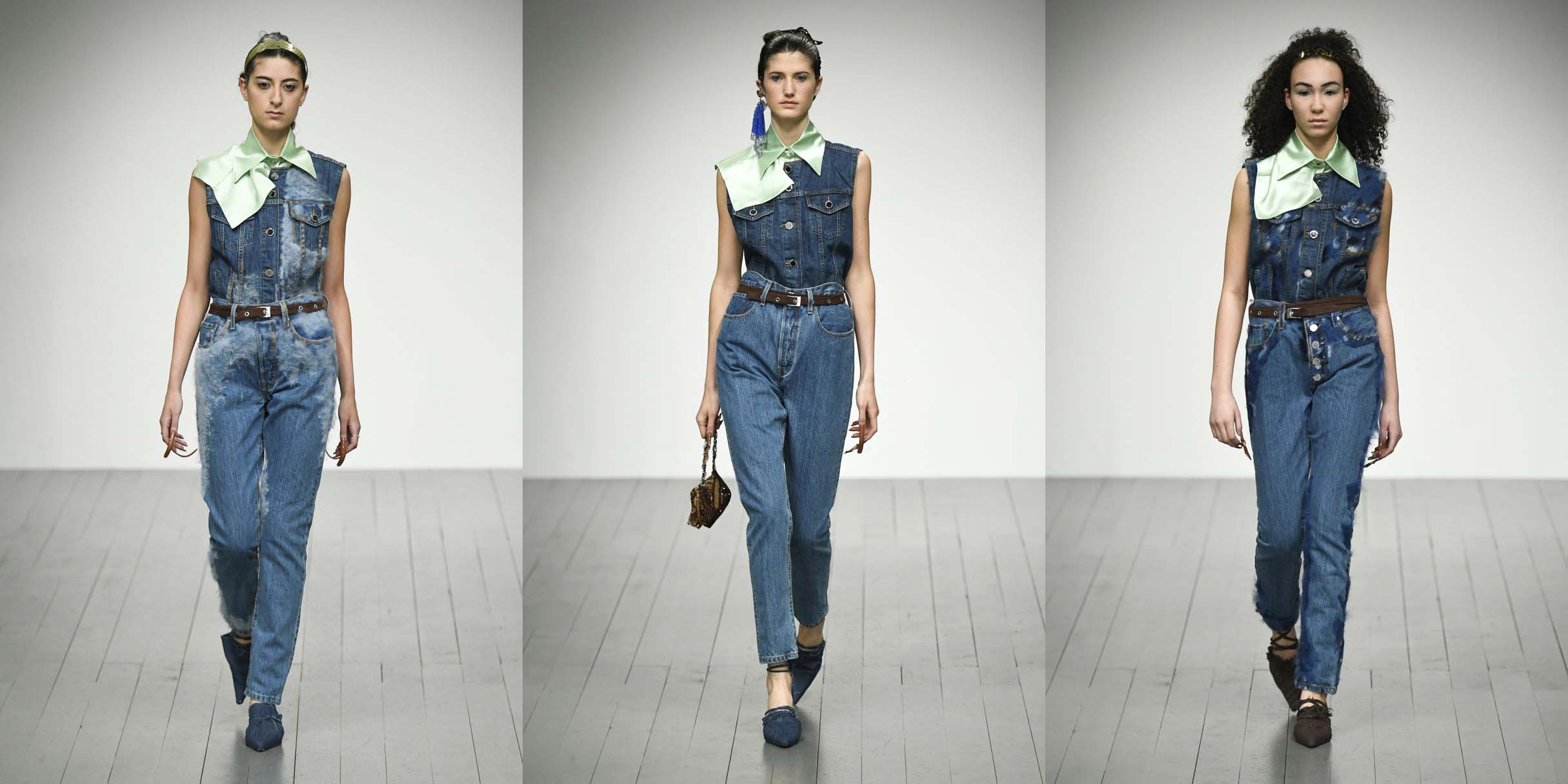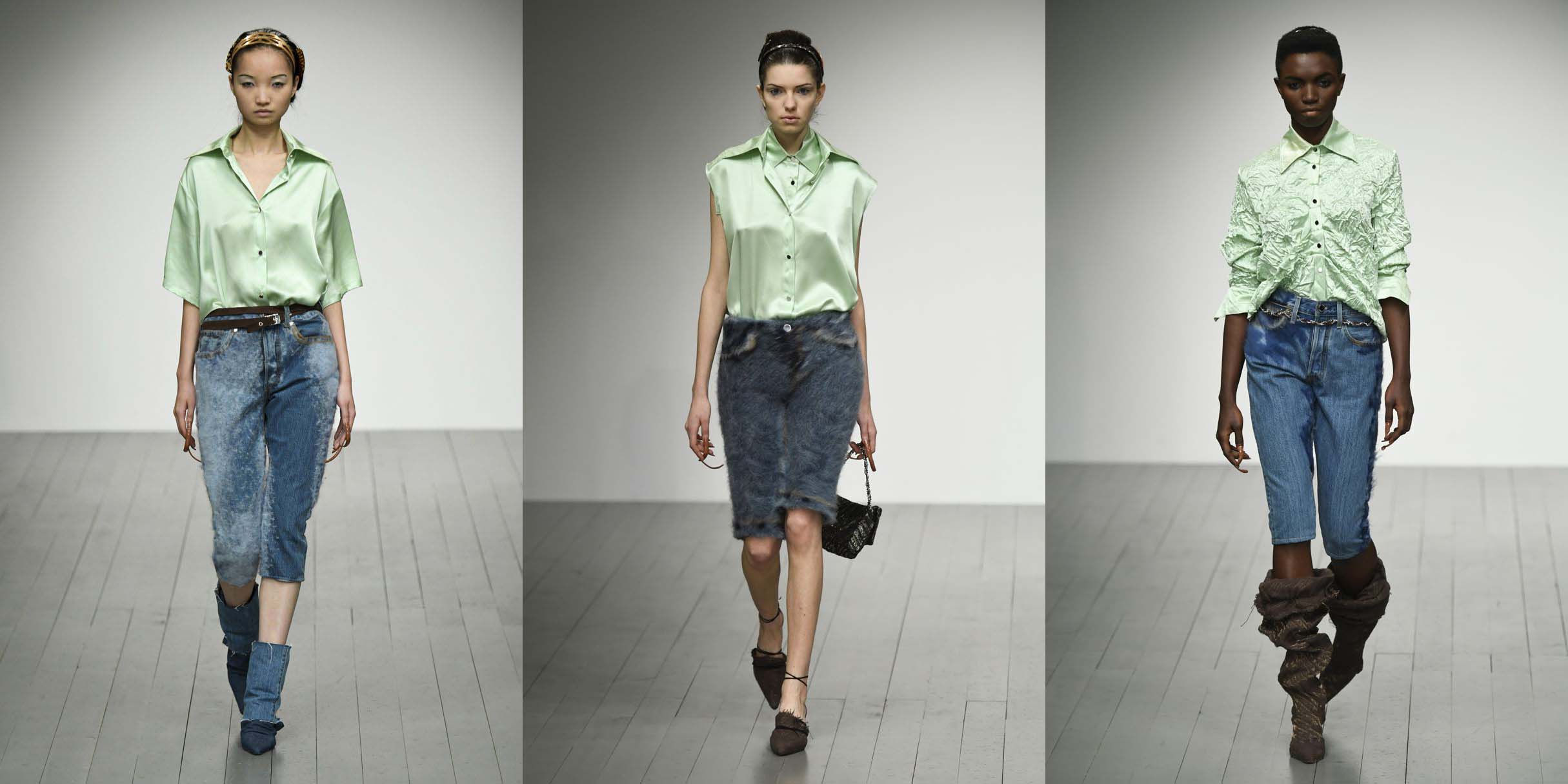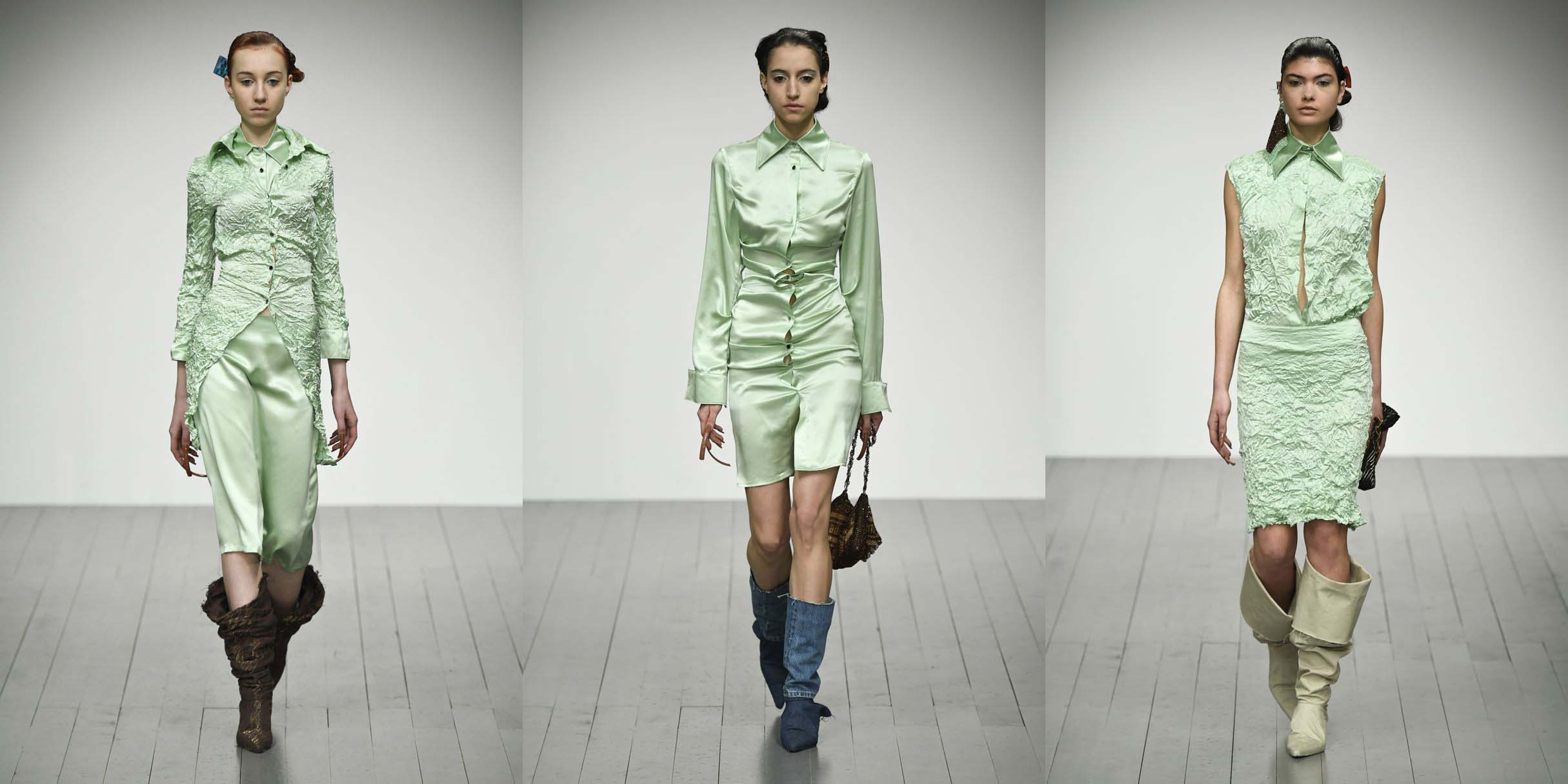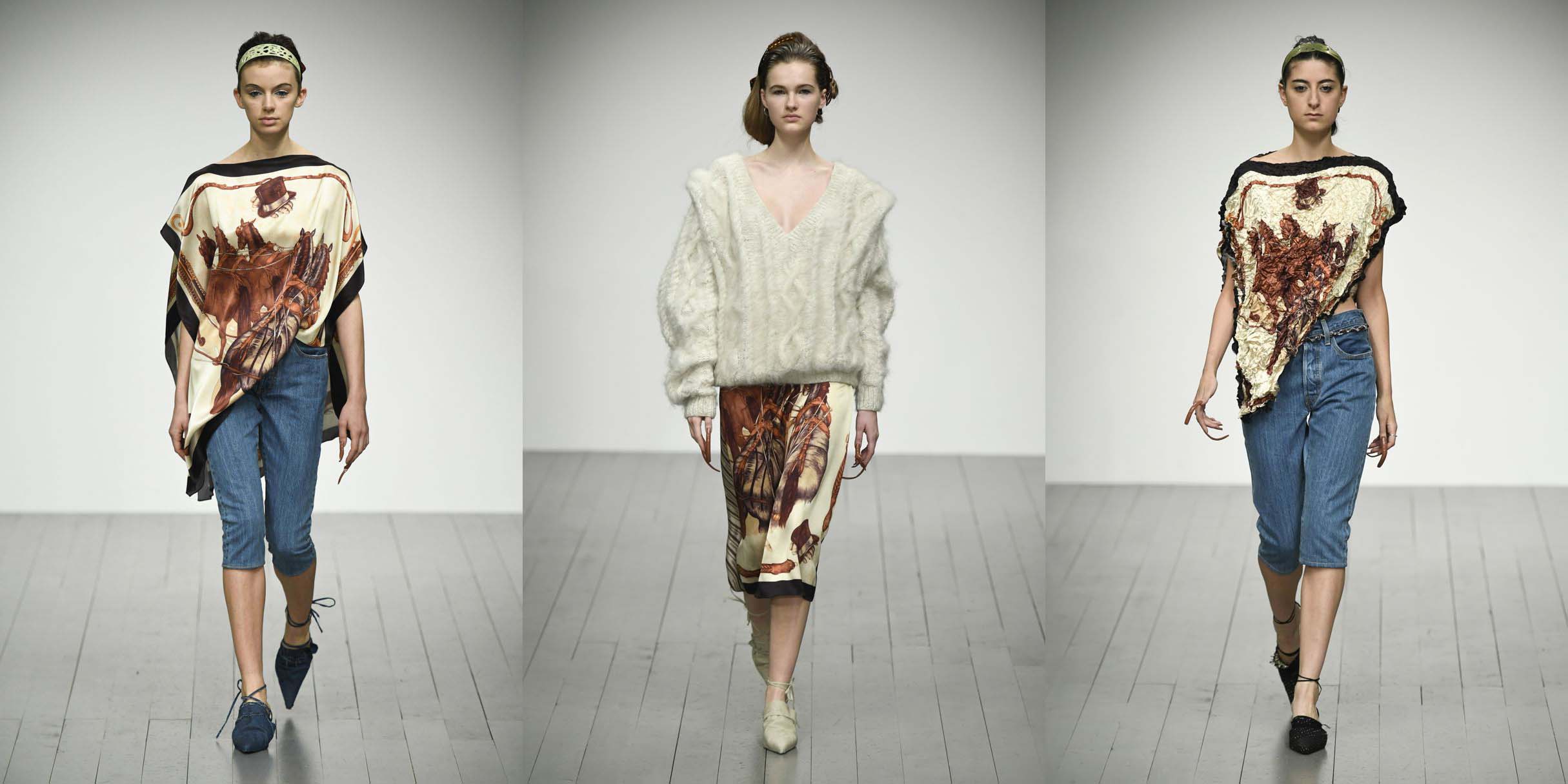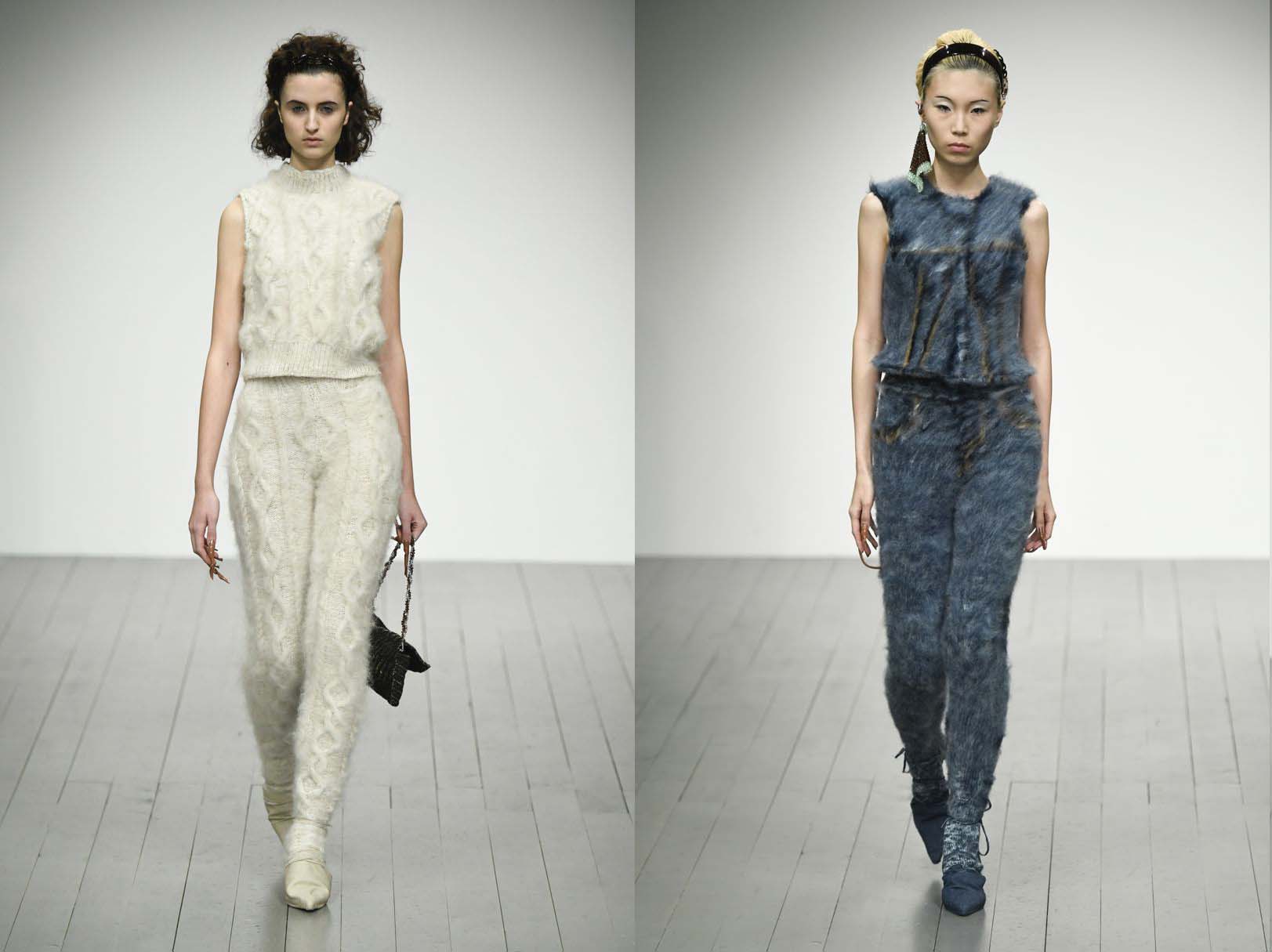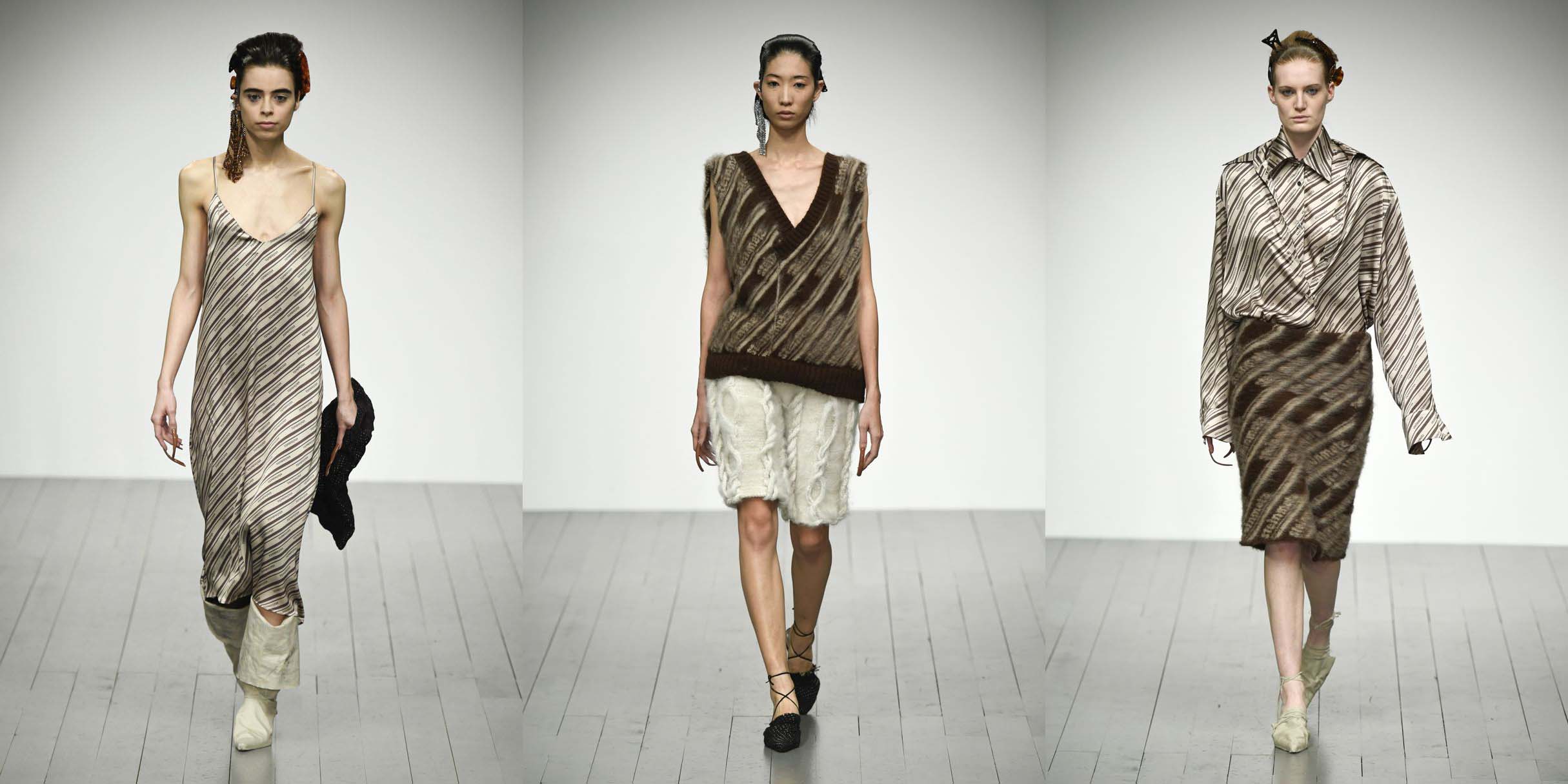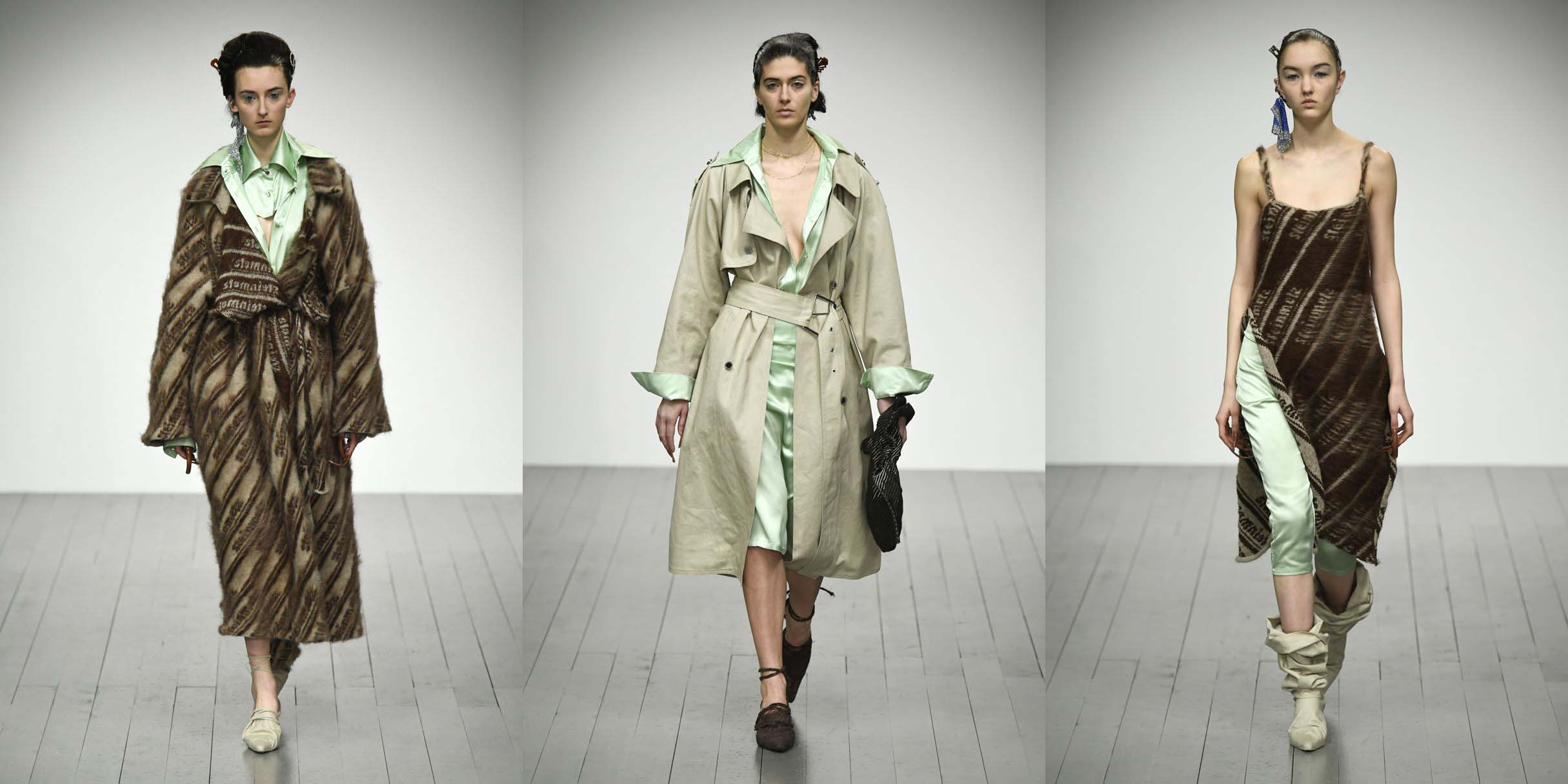 With seconds left to spare, after taking the wrong metro twice! I successfully made if for Dilara Findikoglu's show.
This season she wanted to evoke a more "peaceful" feeling, with a strong, thought-provoking lineup that brought together the androgynous and the romantic.
"I used to think that my ideal woman is a powerful boss woman. But as I grow up I've changed my mind a little bit; I realized that in order to be united, we all need to be accepted. There's no elimination," said the designer, who is best known for her rebellious streak and has not been afraid to use her shows as a platform to touch on politics, religion and feminism.
Deconstructed Victorian-style dresses, abstract pinstripe suits and zodiac-embellished velvet blazers made for a thrilling, theatrical collection. Traditional pinstripe jackets were cinched at the waist, others were spliced on the sides and paired with skirts featuring thigh-high slits, while more decadent versions were done in blue velvet and embellished with gold sequins. To the apt narrative of the late (and oh so great) Alan Vega's Wipeout Beat (Now on this magic ride/We go by the stars/To the furthest galaxies), Dilara's heroine sisters ruled supreme.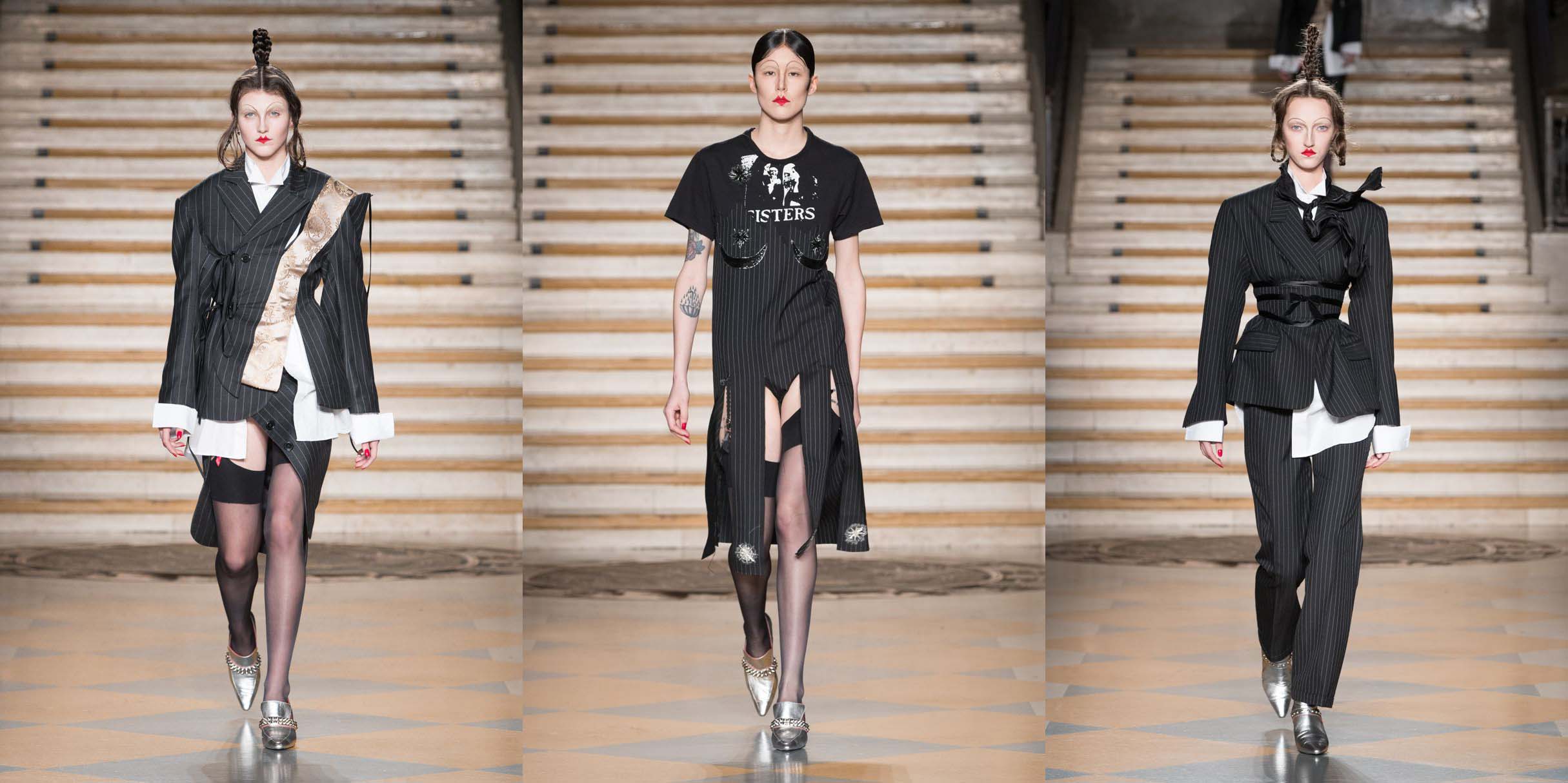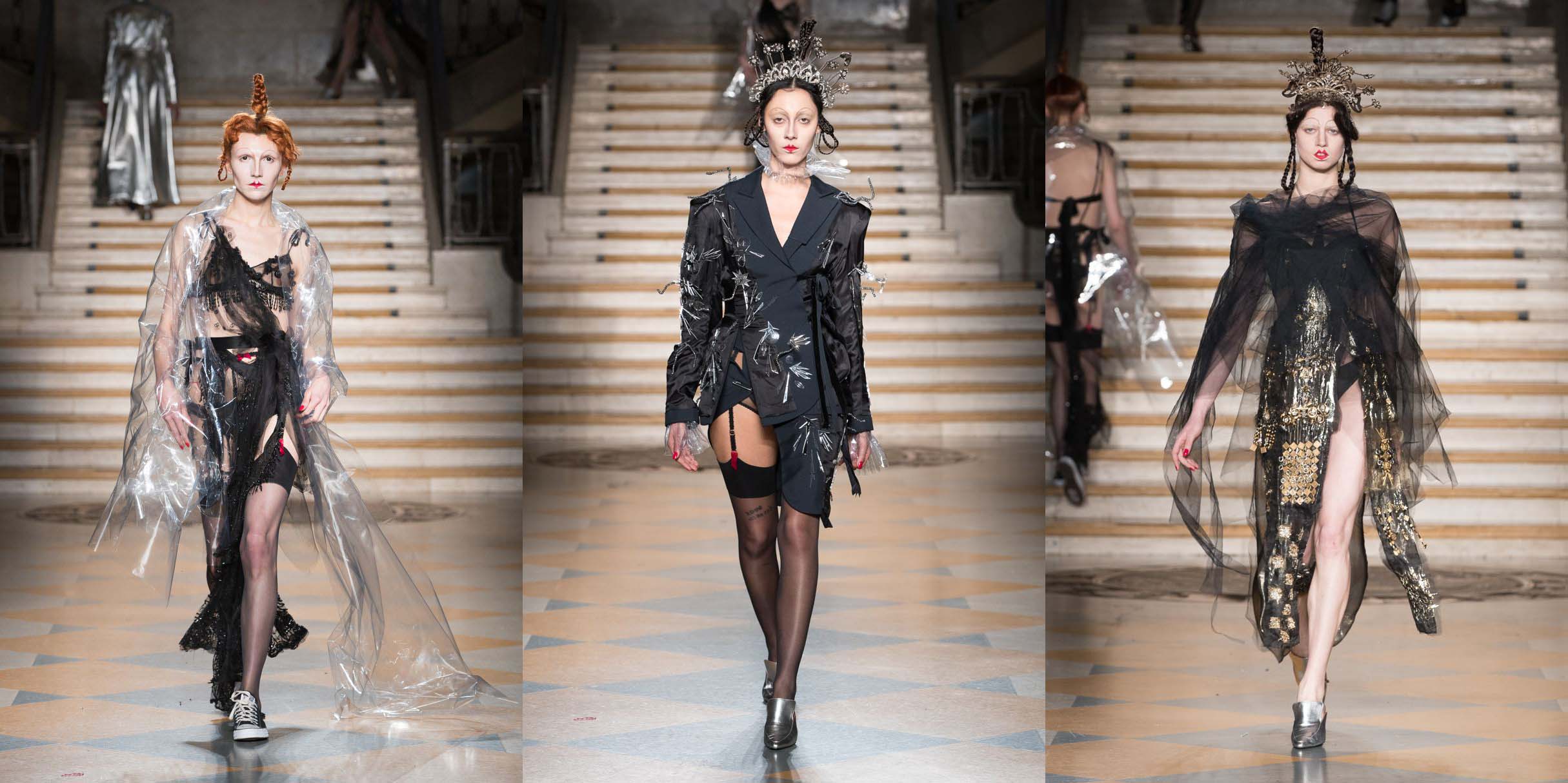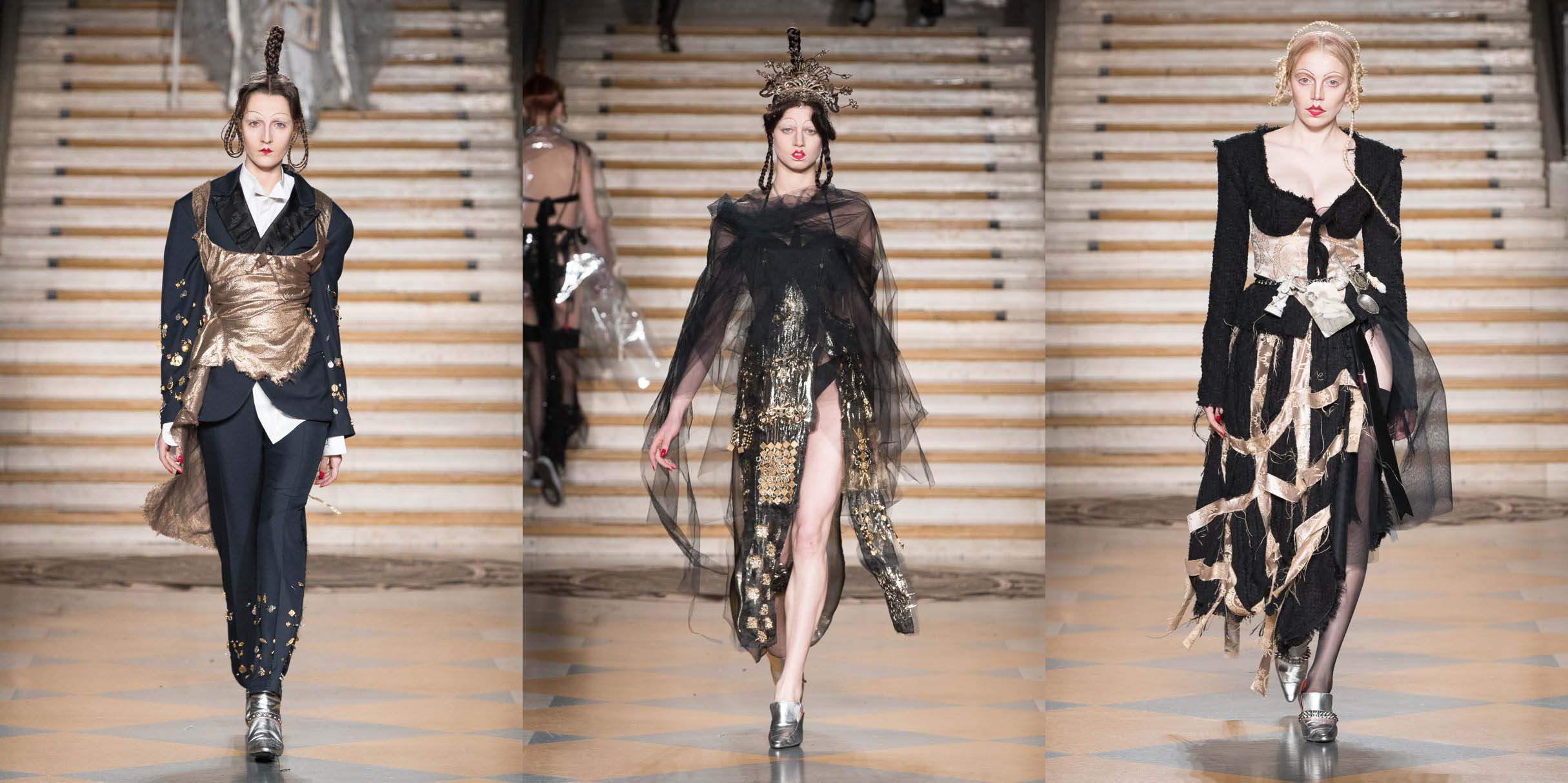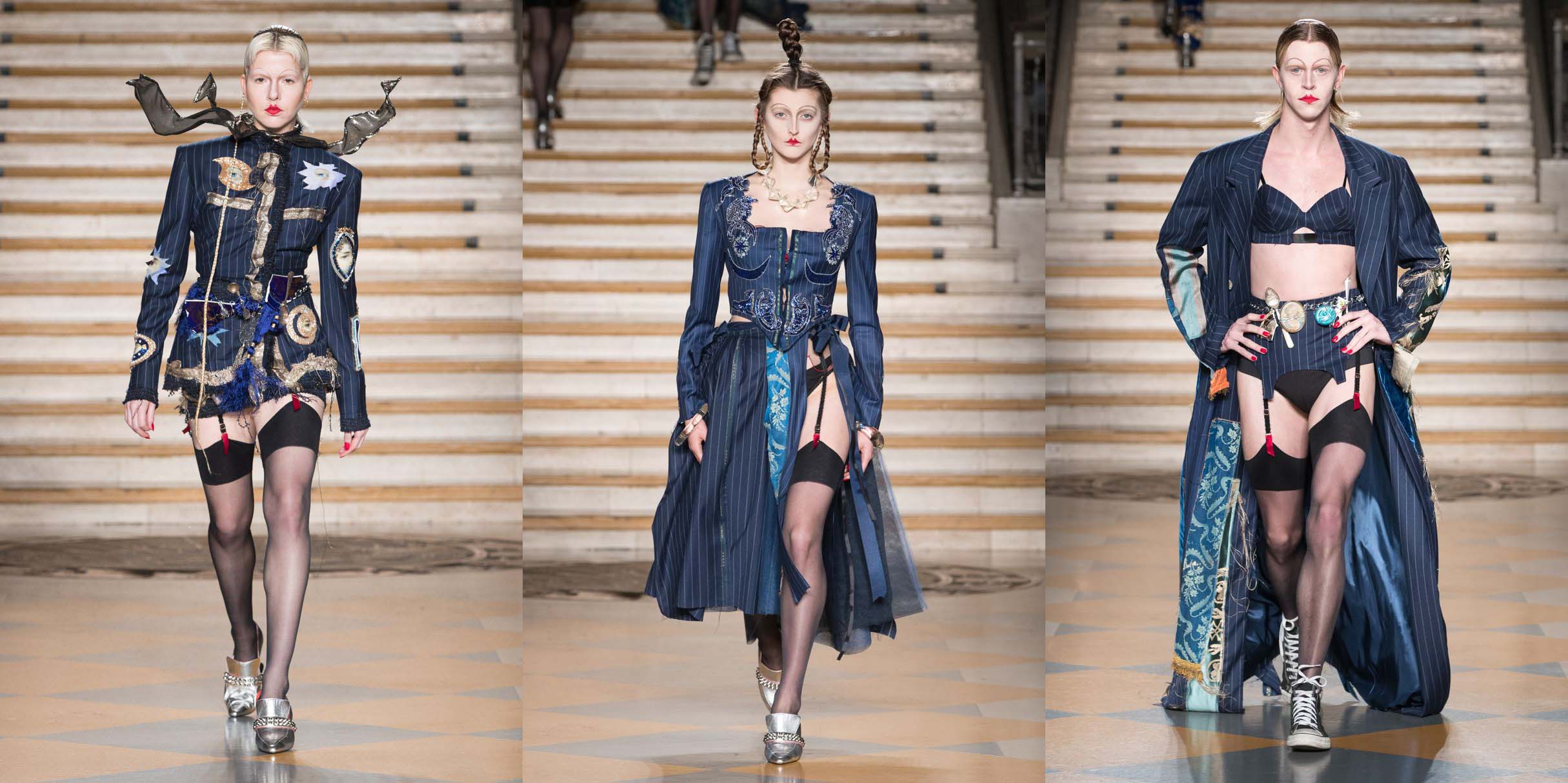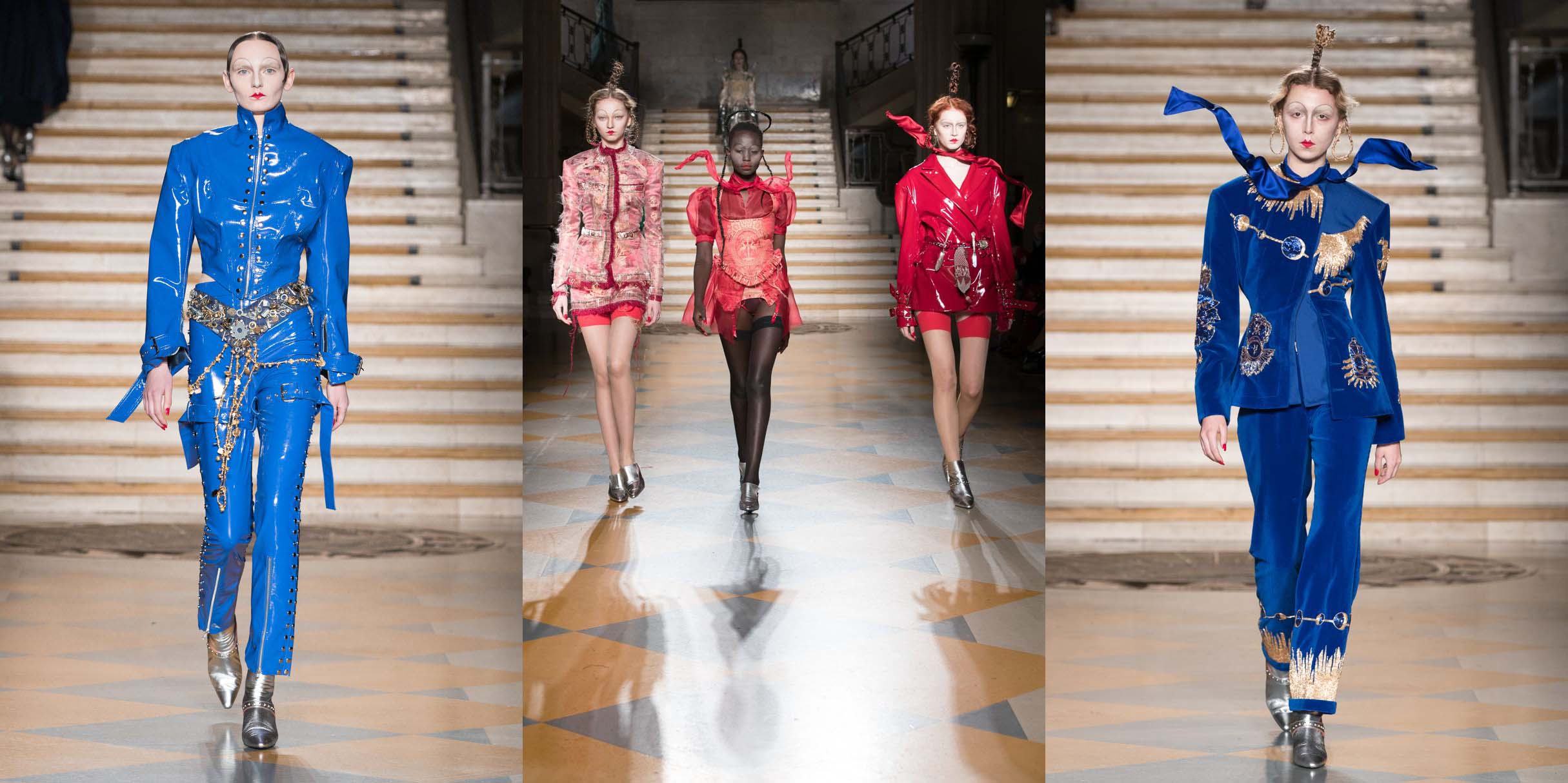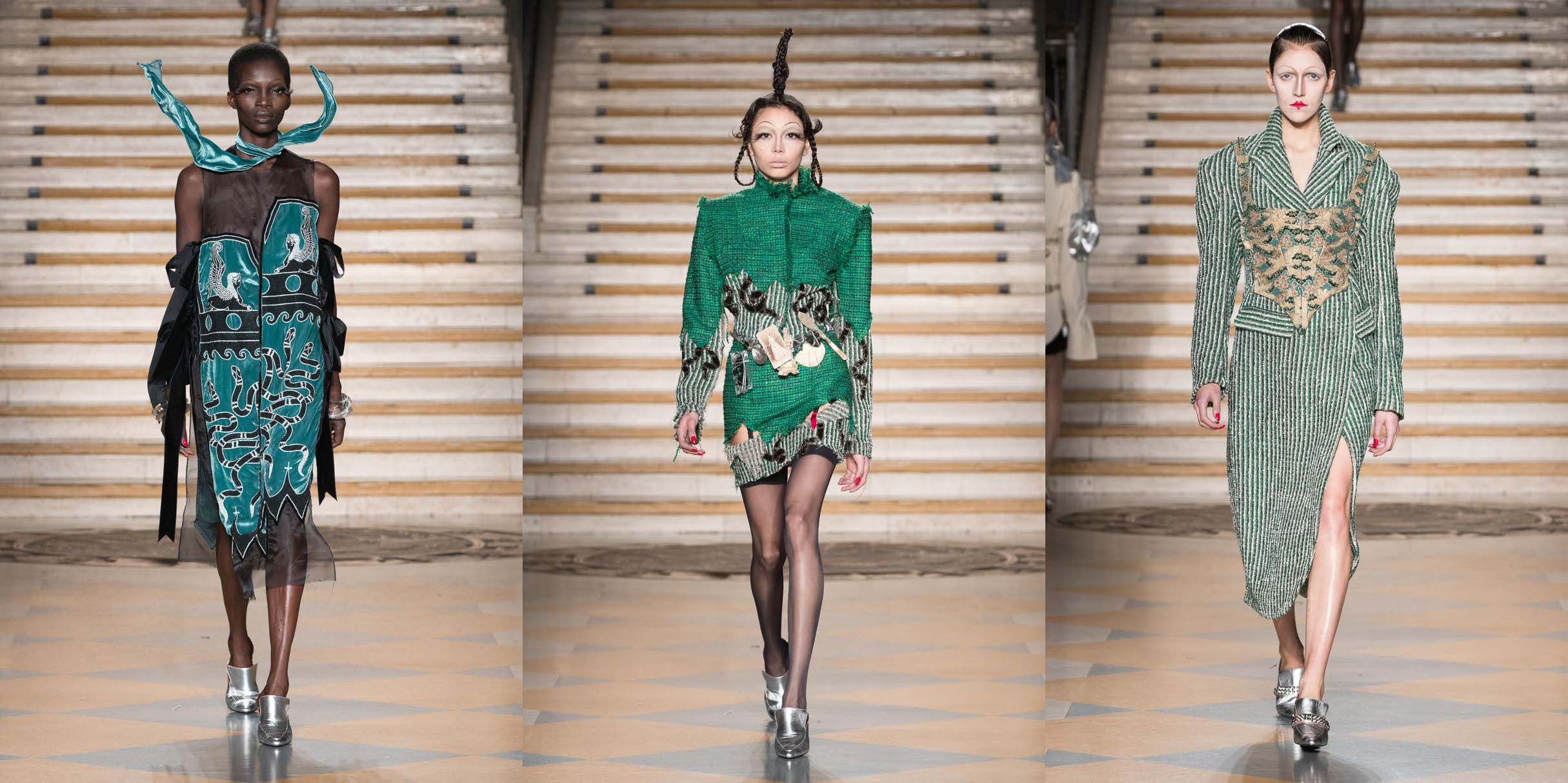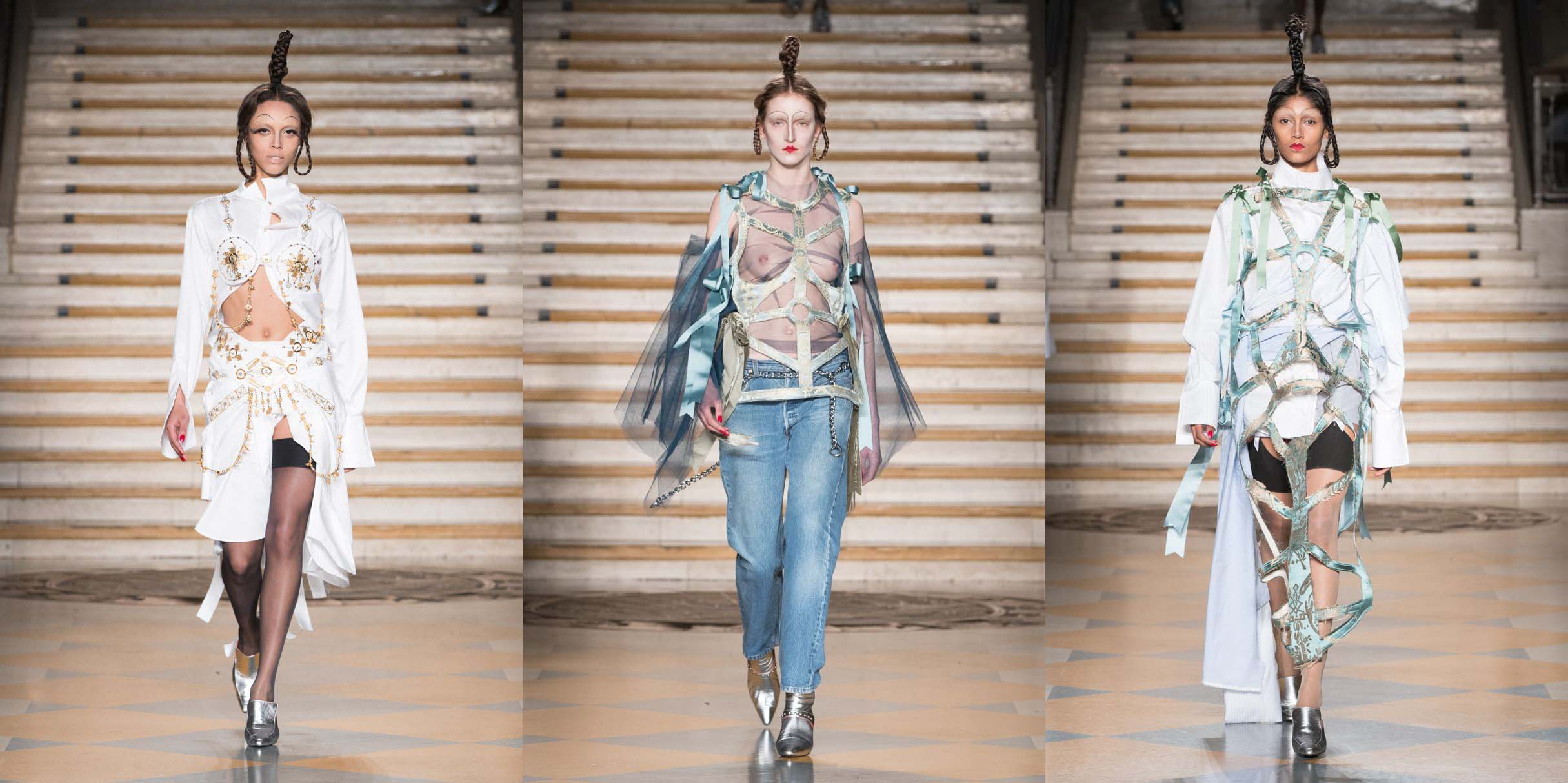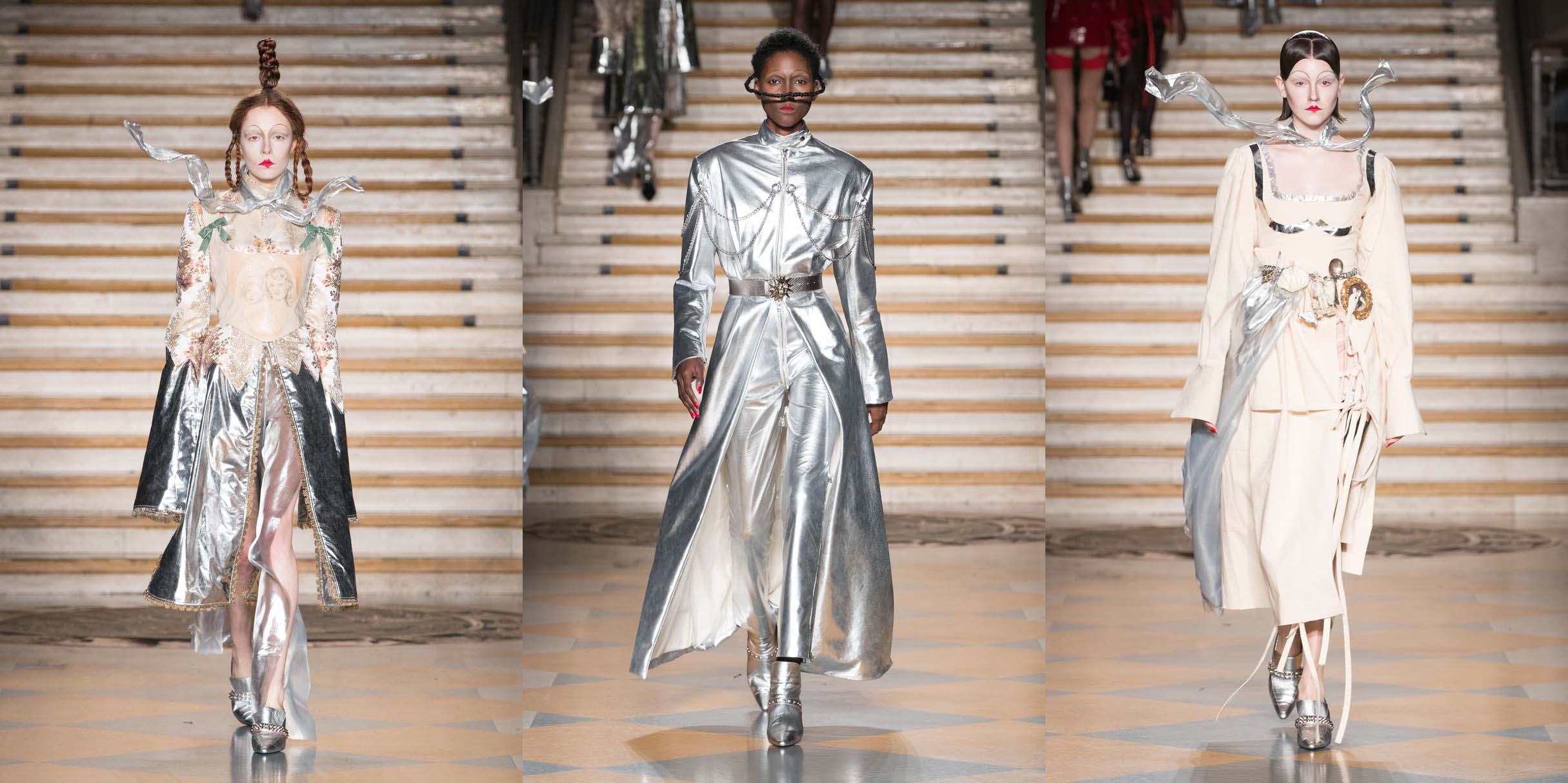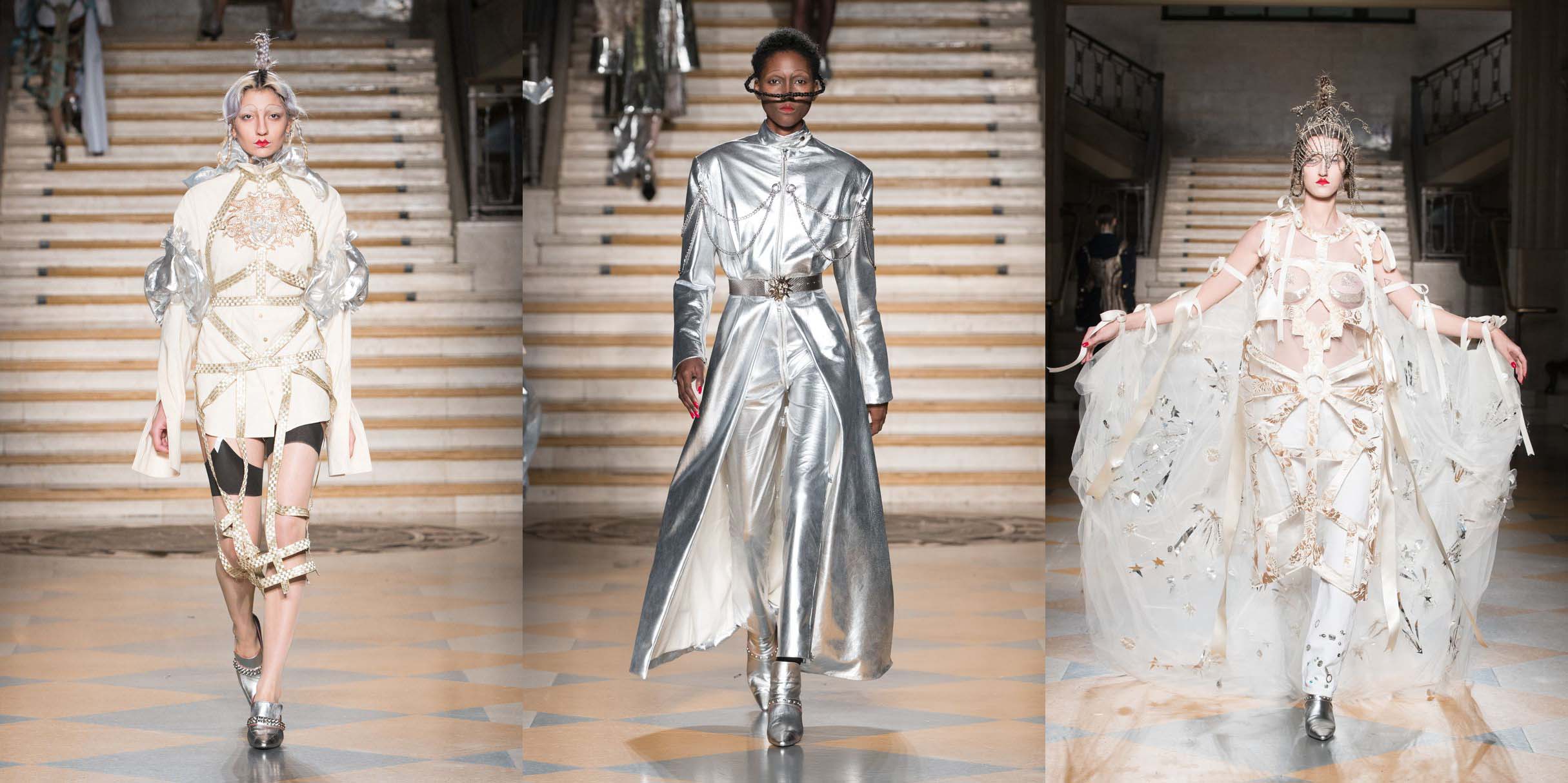 Without having to go too far, with a few minute to spare I was seated for Simon Mo's 'Aerial Display'show.
This collection was inspired by british photojournalist Jimmy nelson's book Before They Pass Away (a book documenting the lives of indigenous people from 44 countries) as well as the Birds of Paradise in Papua New Guinea. The male paradise birds make their own courtesies through 'Aerial display,' exaggerated gestures including flying, floating, jumping or even hanging upside down in the air for gaining favours with the female birds.
It is this particular interest in natural wonders that inspired designer Simon Mo to transform the plunges of the birds into closing that adorns the female body. The sense of Excitement and primal instincts, as well as the adventures.
An emphasis  on nature and and the beauty of our world. Simon wants to bring people's attention, the truth of ecological damage and climate change gradually depriving the natural species and primitive peoples' place of existence. Before the pass away.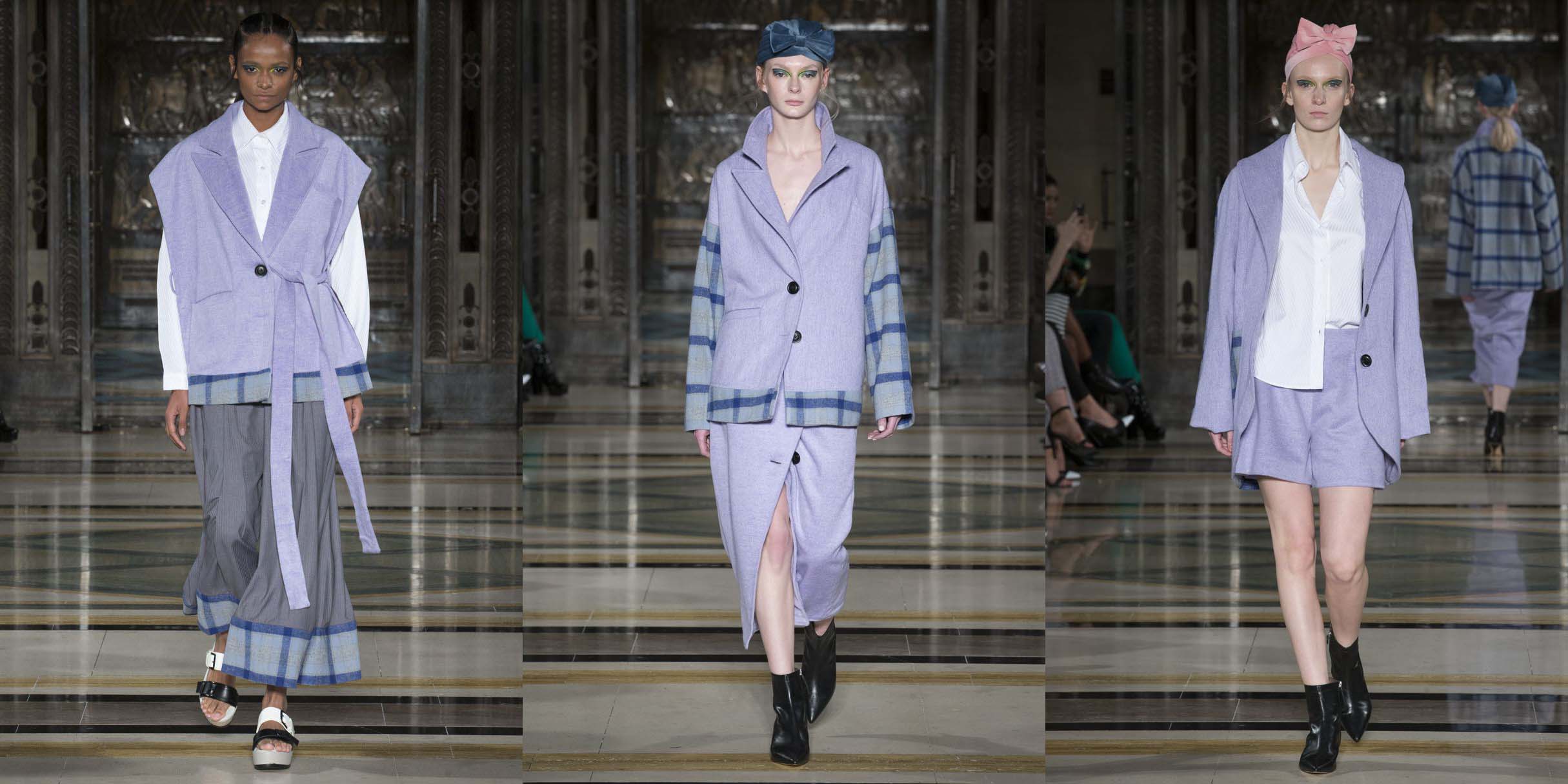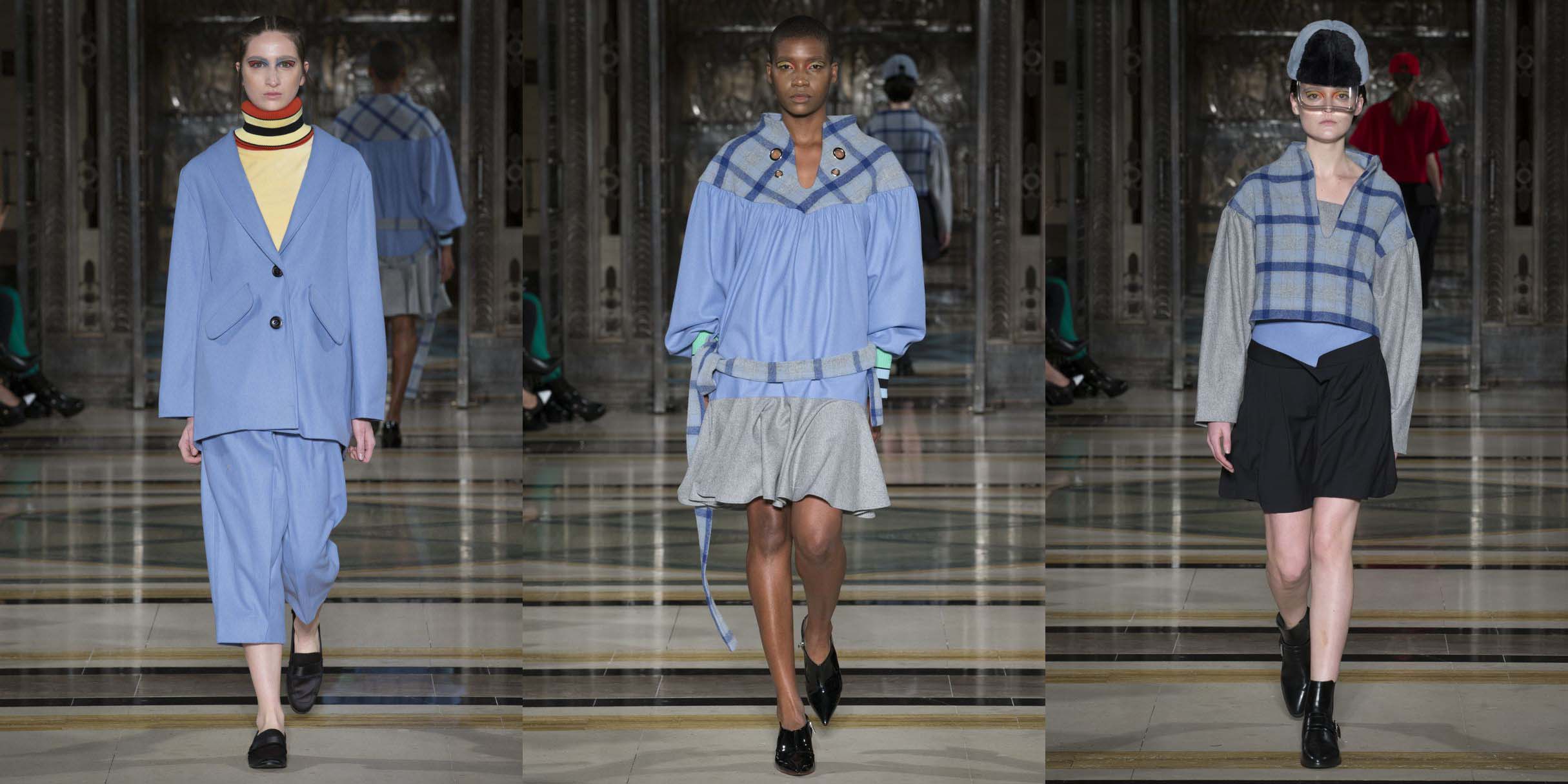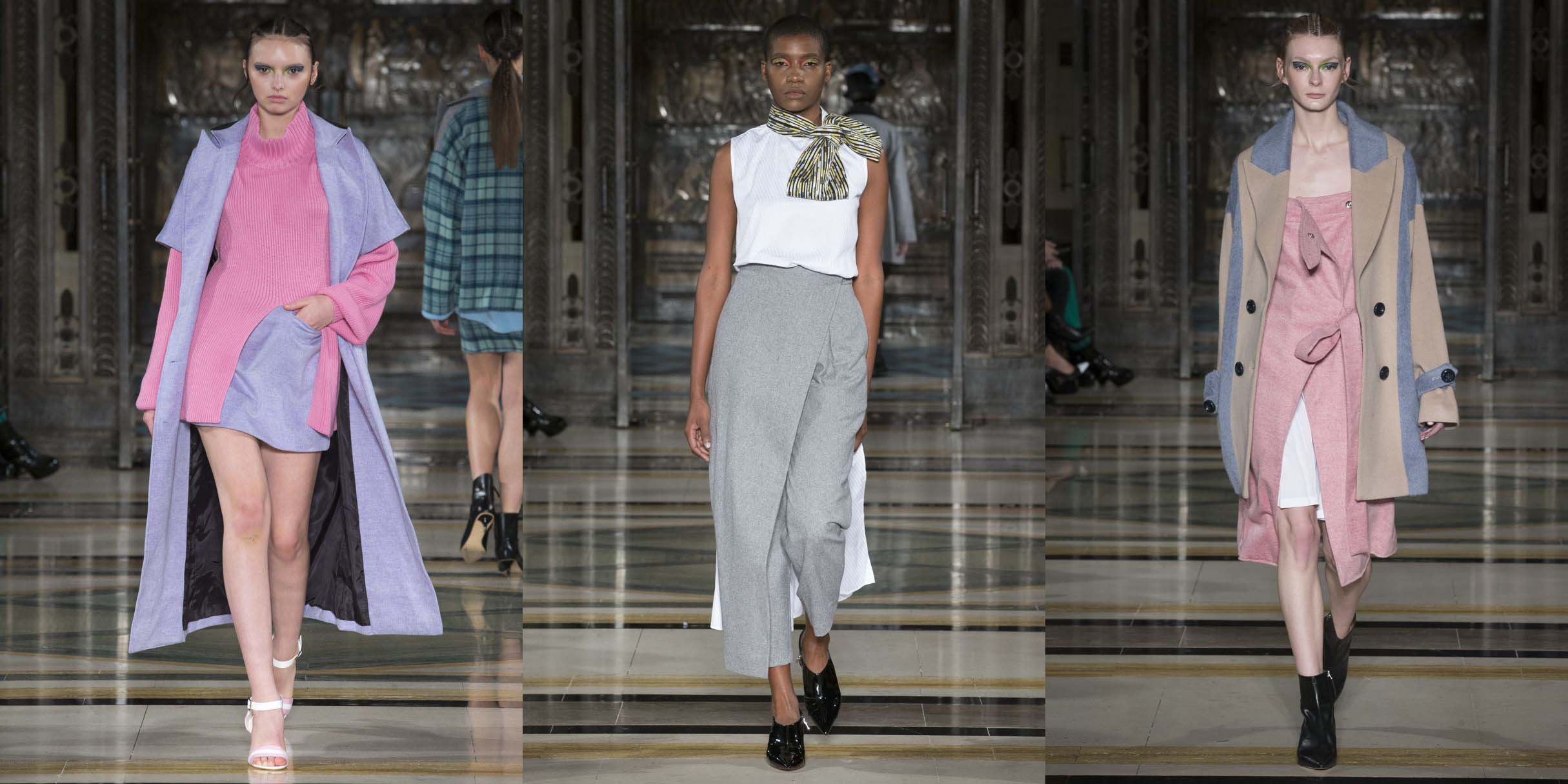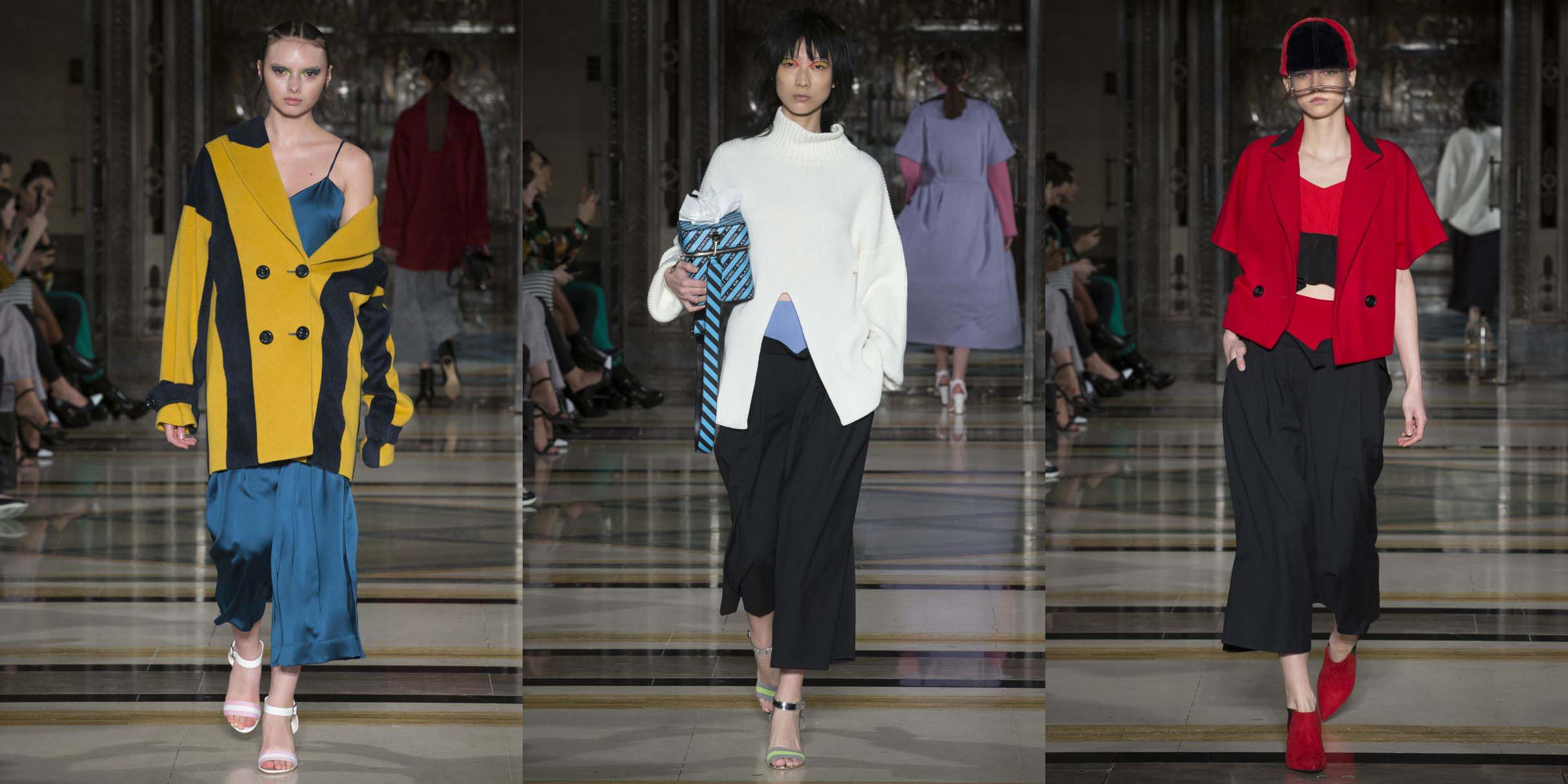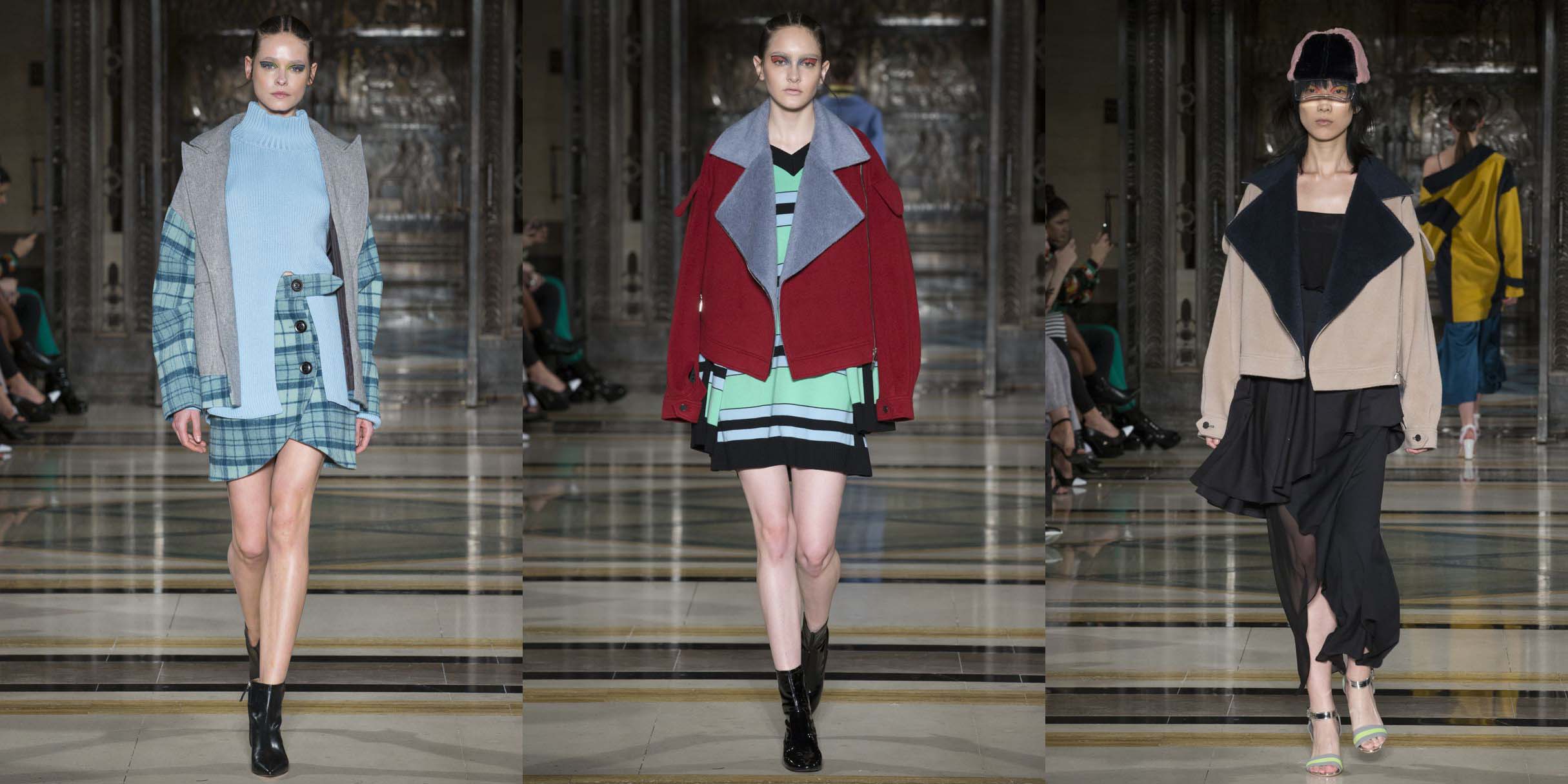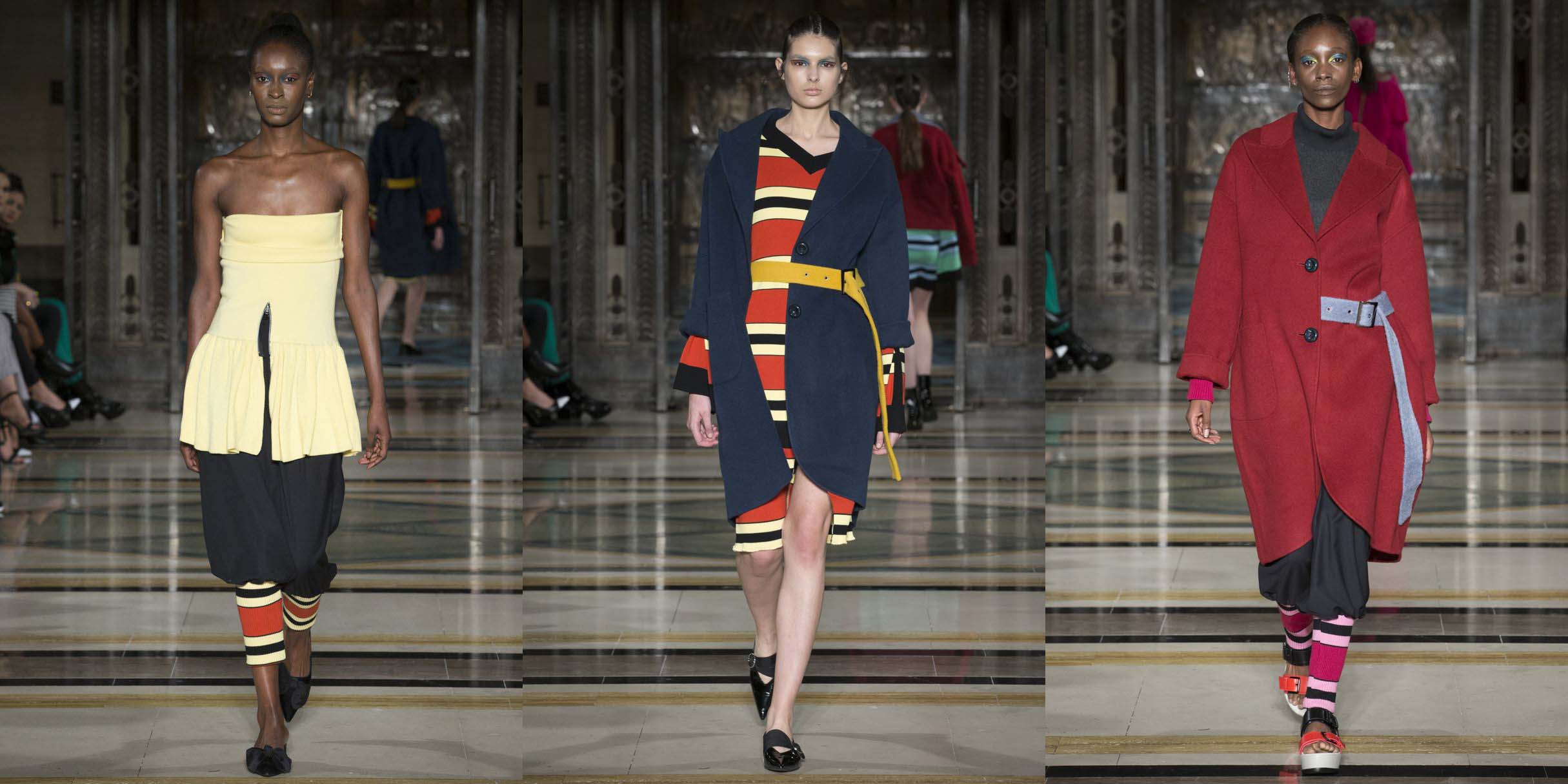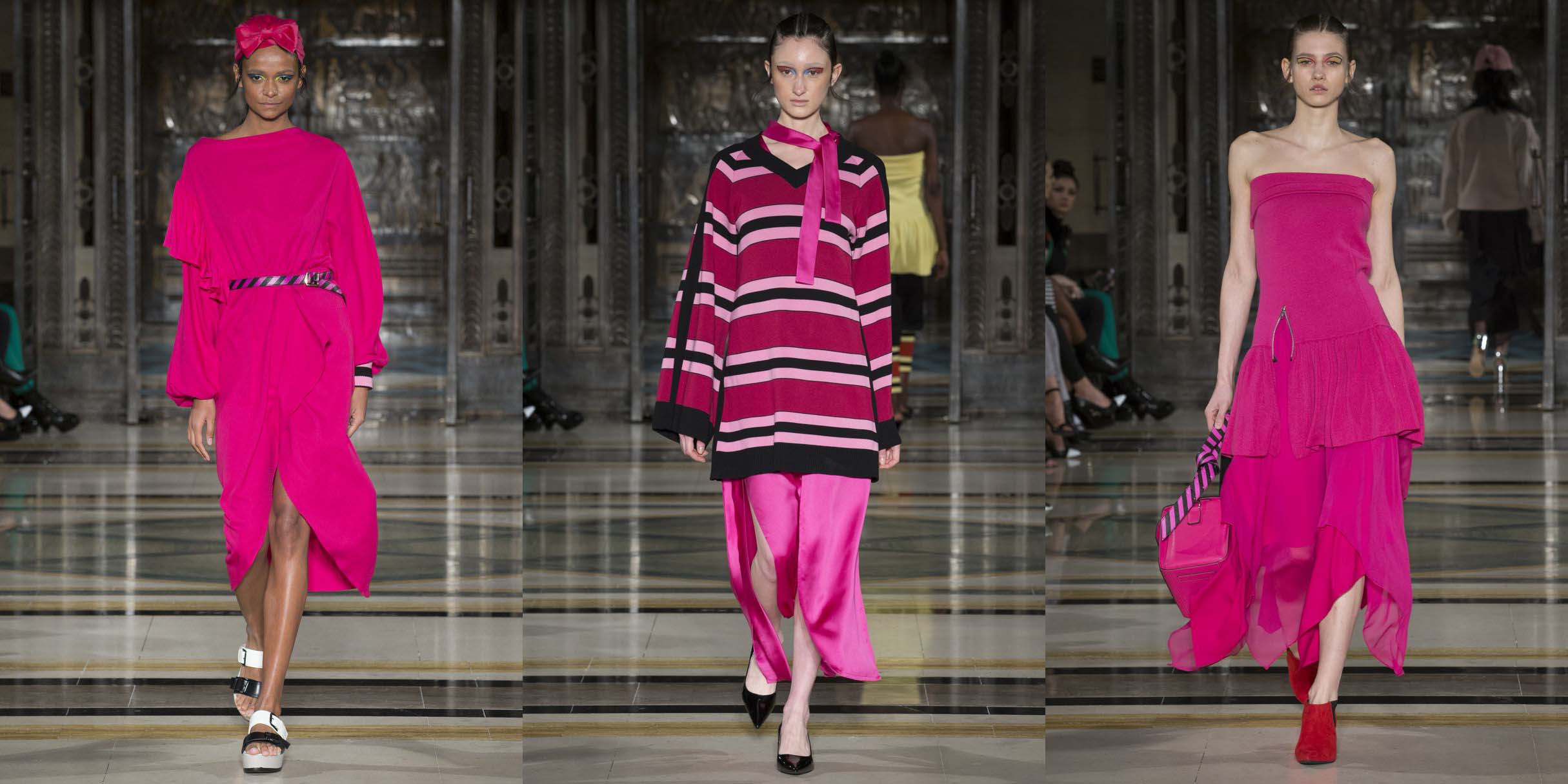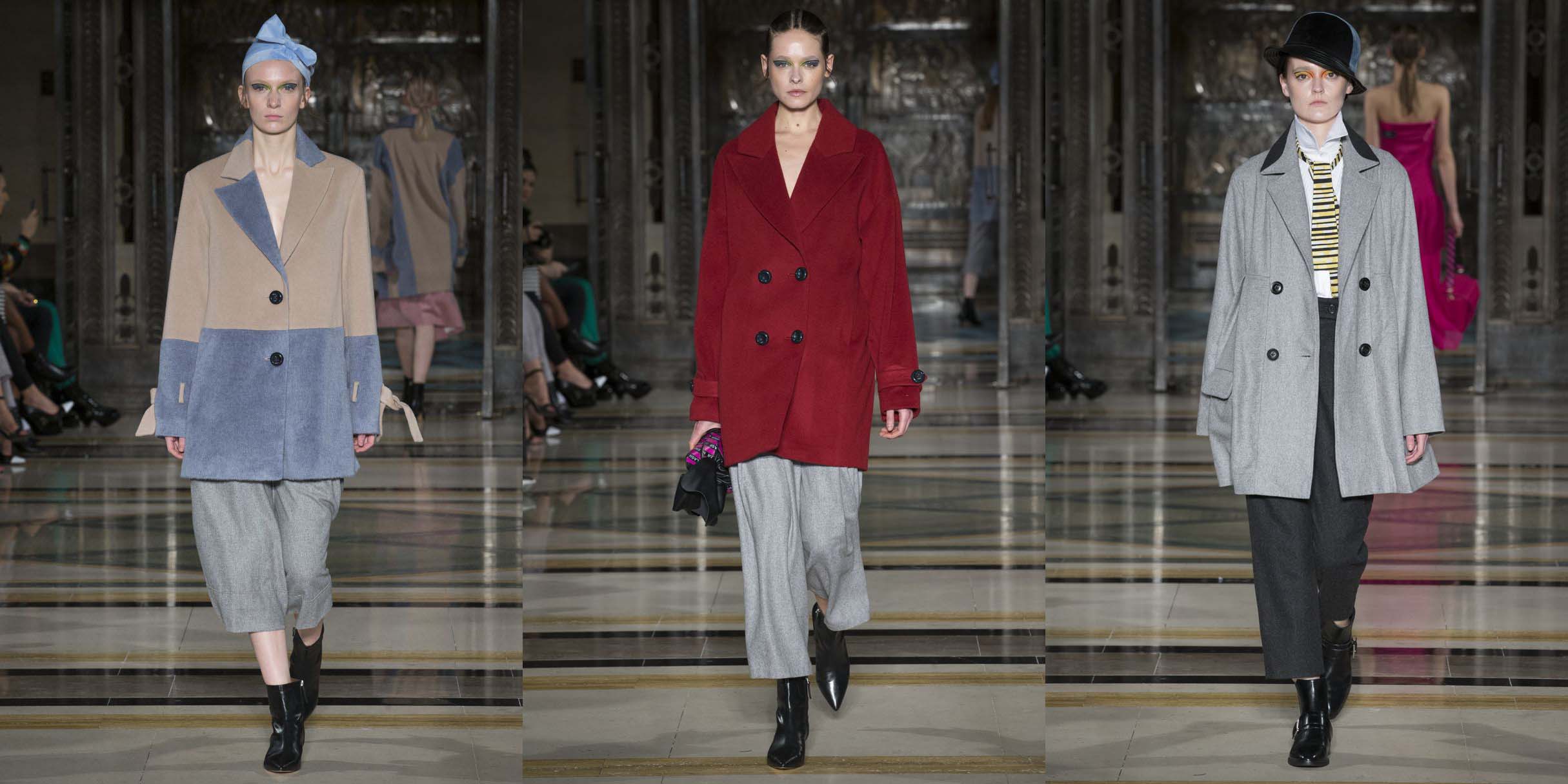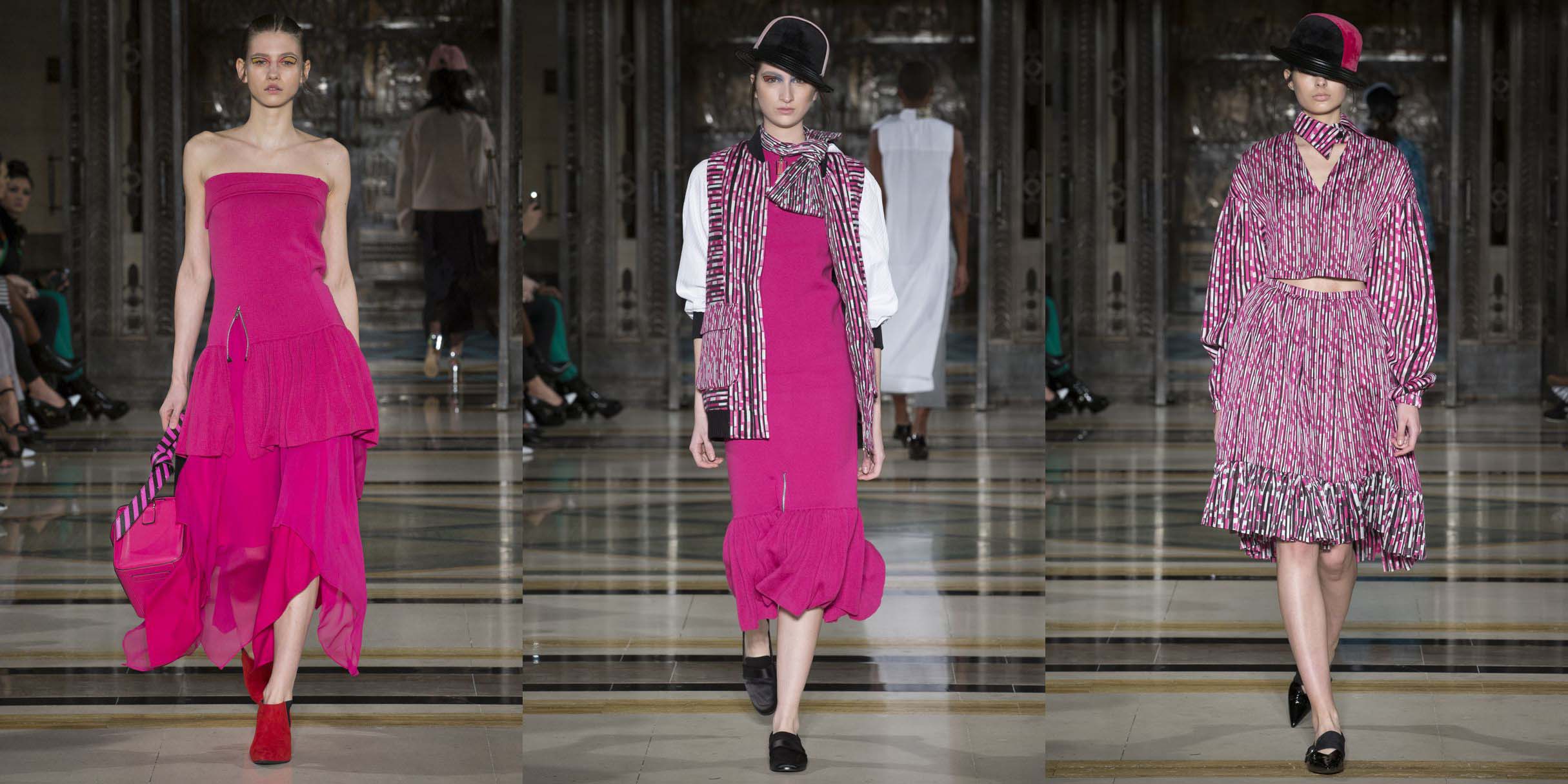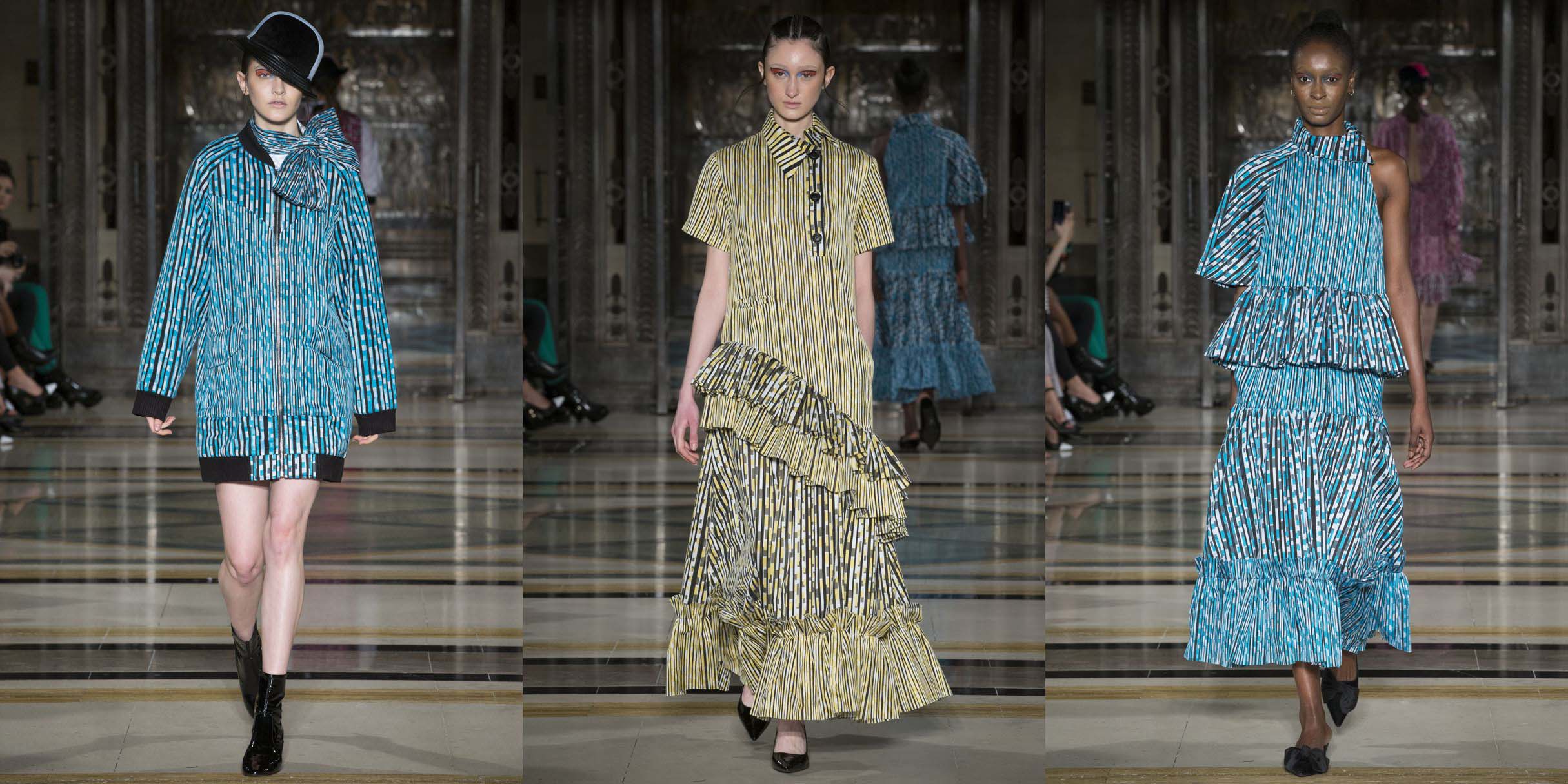 That concludes Part 1 of LFWAW18 day 4. I hope you are all looking forward to part to. It gets even more interesting!
Have Yourself a Terrific Day XOXO