Hello guys! How have you been? For me well, I blinked and boom! Saturday night, no warning whatsoever. No partying for me. Tonight i am dedicating it to day two of London Fashion Week (LFW) AW18.
Here goes.
Something I noticed during this season of London Fashion Week, was the coming together of fashion institutions and organisations to represent a group of specially selected designers. Some were seasoned designers and others were student designers.
An example of such a show was the first one I attended, namely  Fashion Utsav (Fashion celebration). The second one which took place later in the evening was Azaad (Freedom). Both shows, a collaboration between The International Institute of Fashion Design (INIFD) and The London School of Trends (LST), presented designs from 18, both student and graduate designers, from across India.
"Fashion Utsav" sets alight the first part of INIFD showcase, with innovative silhouettes and pioneering style illuminating the  runway in a colourful kaleidoscope of customary textiles and embellishments.  Showcasing traditional Indian craft  techniques at its best . " Azaad " on the other hand ignites the second part  of the showcase with radiant collections perfectly capturing the heart of progressive Indian fashion.
Worn through out the entire collection are masterfully handcrafted accessories by Anisha Parmar. A luxury brand for the bold, confident and badass woman.
Fashion Ustav designers in order of appearance:  Shipra Singh Jaden, Chirag Bhagwani, Mehrish Pahilani, Payal Tiwari,  Jayshree Patel, Ronak Sayyed,  Sanstuti Mishra, Arvinder Kaur, Nisha Sundrani and Aman Khaneja.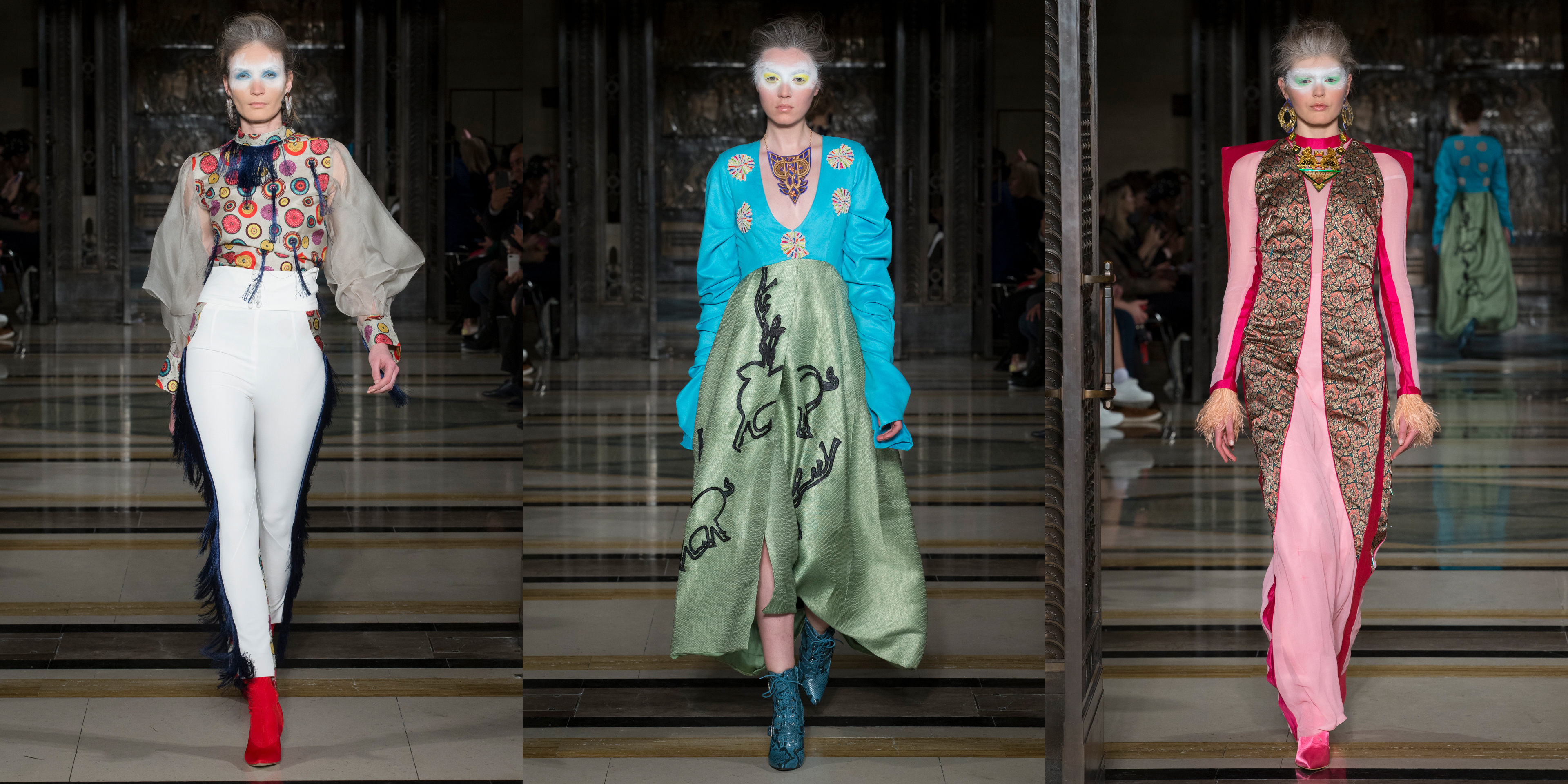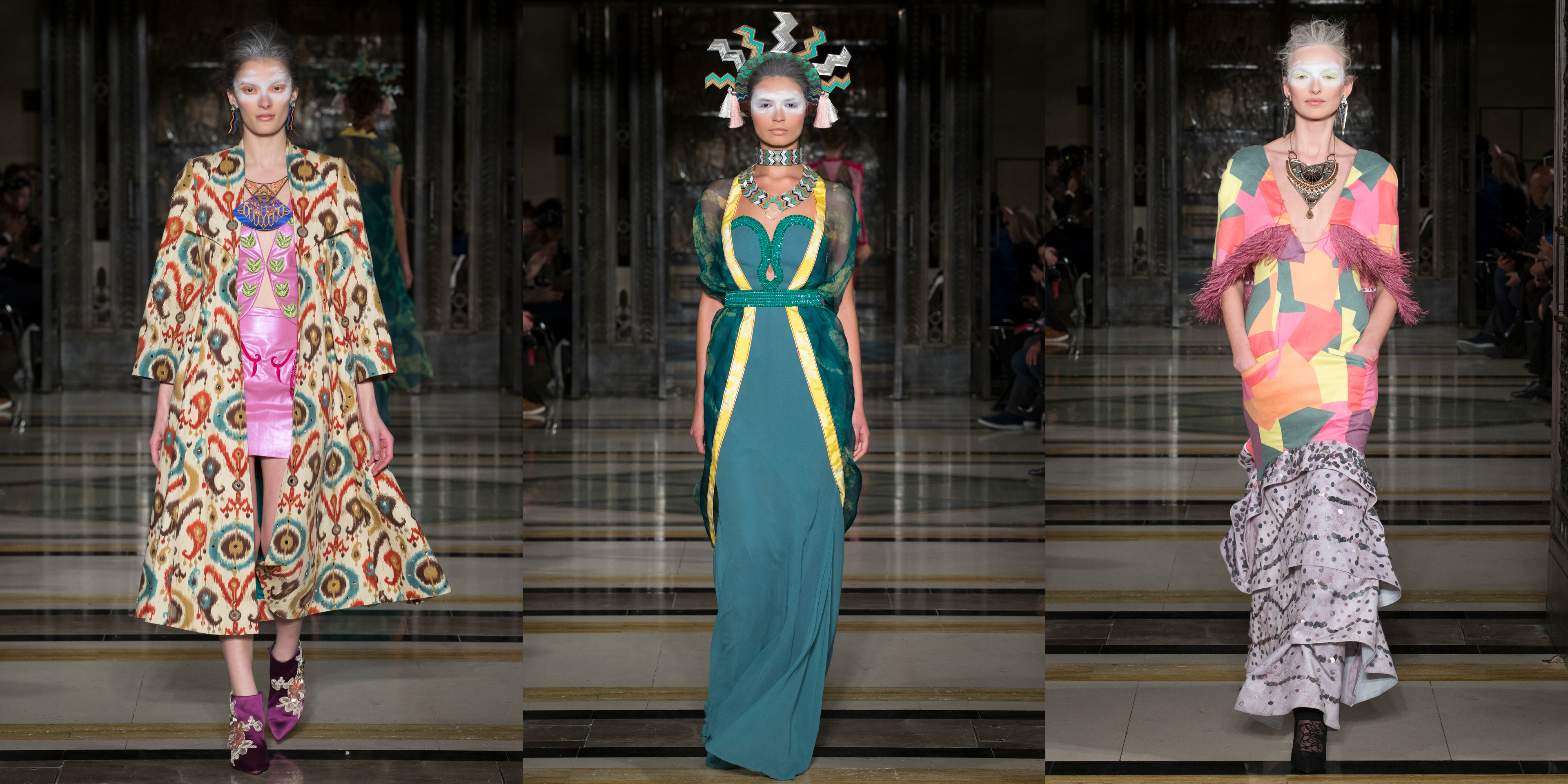 Azaad designers in order of appearance: Priyanka Khosla, Shubham Vaishnav, Neha Jangid, Sayali Mahajan, Roshni Shriwas, Priyanka Golakiya, Sonam Aggarwal, Alisha Bheda, Sneha Khamitkar and lastly Purnima Shetty.








The Second show of the day was by Mimi Tran.
Born in Vietnam, Mimi Tran relocated to Paris, at the age of 7 then later to the US at the age of 14. Currently a San francisco resident, she is one of the designers I look up to seeing that she graduated with a degree in electrical engineering but made a career in Fashion. Mimi as a novice designer, initially designed cocktail dresses that sculpted the body and accentuated feminine curves.
The growing demand for her pieces, encouraged her to finally design red carpet-ready evening gowns – cut close to the body but draped for graceful movement from the finest silk blends, all awash in scintillating colours. Characteristics that were visible in her AW18 collection, "Snowflake."
Each piece in this season's silhouettes, is carefully crafted to observe the fabled uniqueness of each snowflake and the endless variations of beauty to be found in them. The immaculate delicate detailing, is further enhanced with the cutting edge dimensional patterns used throughout the collection.
A frosty colour palette rich in the shades of green and pink  juxtaposed against luminous gold and black hues washes through the collection. Not forgetting the master craftsmanship visible through delicate hand beading. 
The Mimi Tran Snowflake Collection ultimately ends the year and welcomes a new one with all the majesty, depth and complexity of all modern women.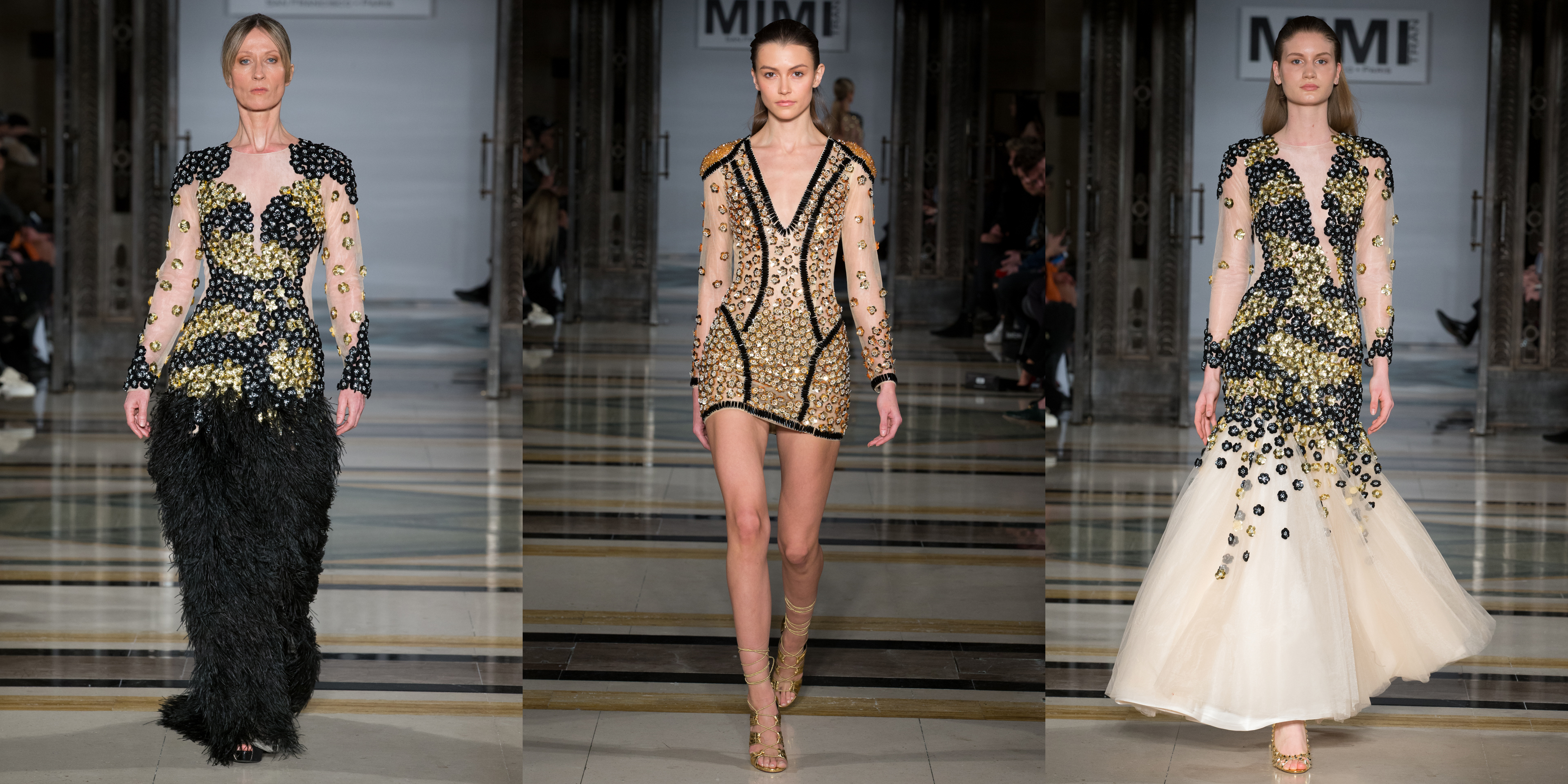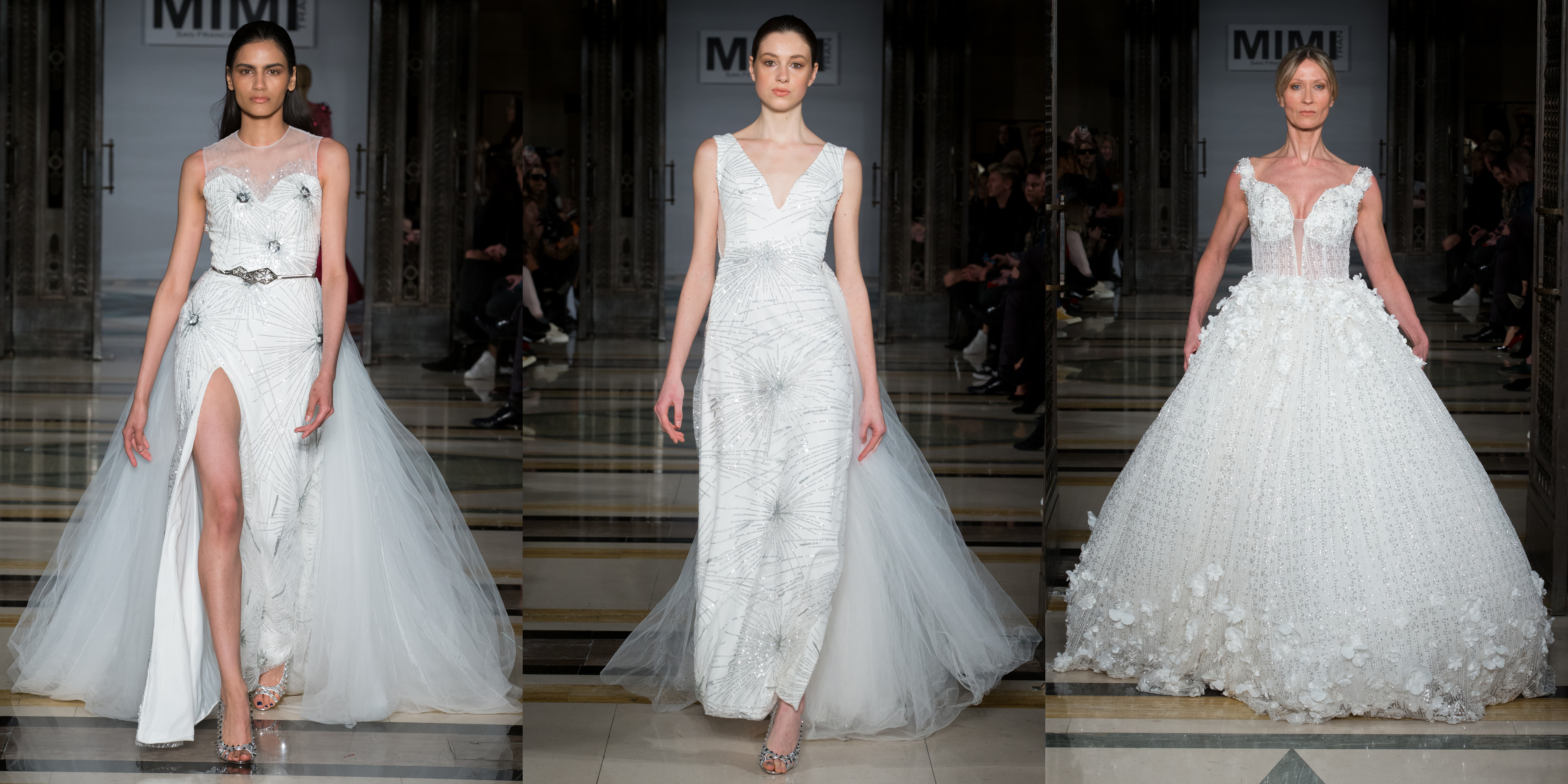 The last show of the day was by Malan Breton
Malan Breton returns to London with his AW18 collection titled Omega –signifying the end of a journey to one's clarity and self. 
In his words:
"This collection, has been a journey of self-realisation, a point of gaining ones hope back in humanity. Rebuilding one's shell, one's armour, one's heart. Love lost, valour and watching gluttony and greed change humanity for the worst…."
Renowned for his innate  theatricality and artistic flavor, Malan delivers a collection with depth, soul and literal references. With inspiration from The Edwardian Tarot, Merlin, Chinese astrology and The myth of the Four Horsemen of The Apocalypse. (Conquest, War, Famine, Death)
Staying true to his Asian roots, pieces were opulent in colour and embellished in exotic Swarovski crystals. All woven, embroidered and dyed using antique Asian techniques.
Fabrics used are all things chinoiserie-inspired; silk organza, silk tulle, silk brocade, reimagined kimono fabrics specially woven as well as Chinese brocades. Toughened by shearling, leather, tweed, Angora, feathers, glass beading and tourmaline. 
Not for the faint hearted, this collection stands firm for battle.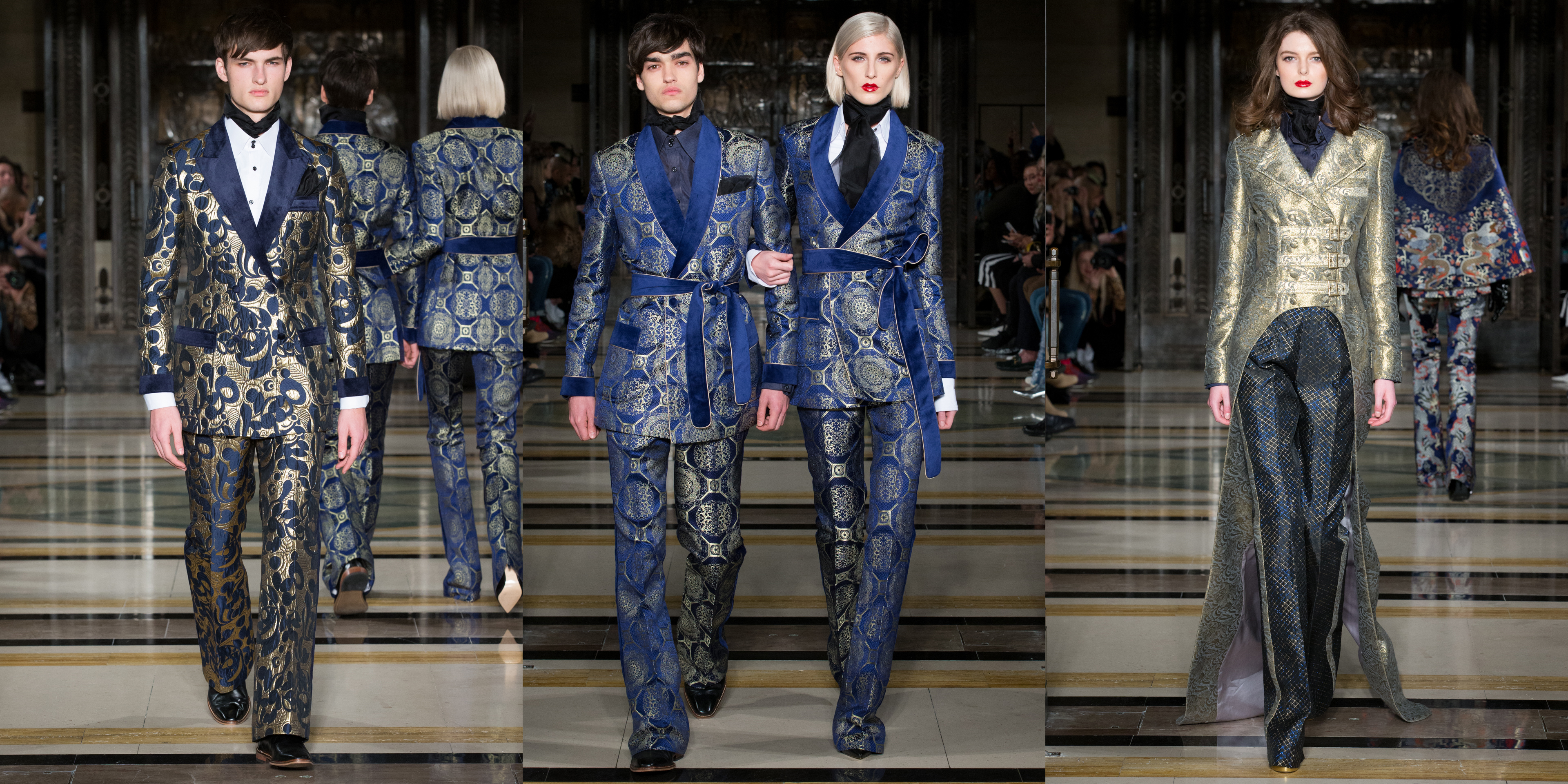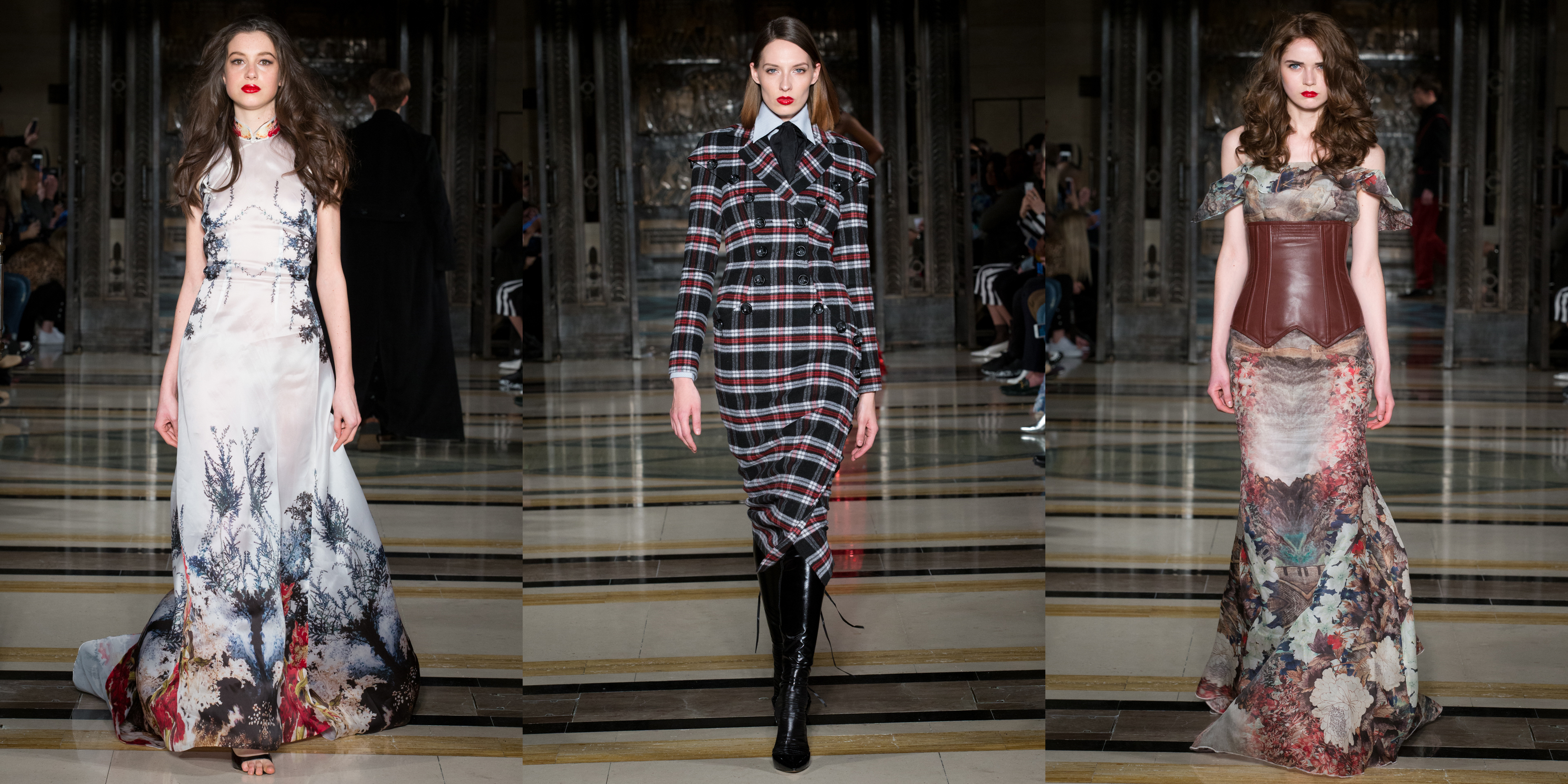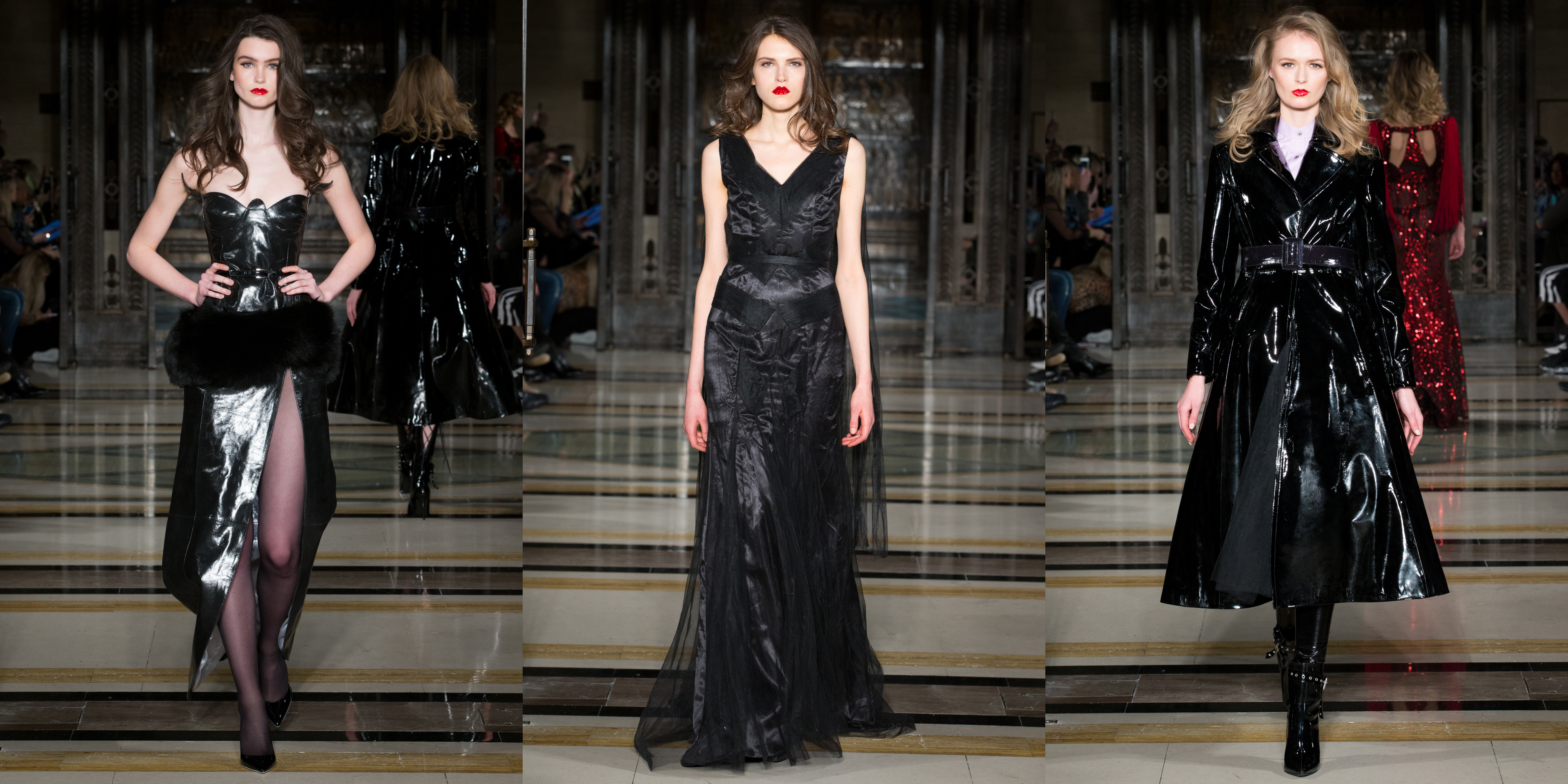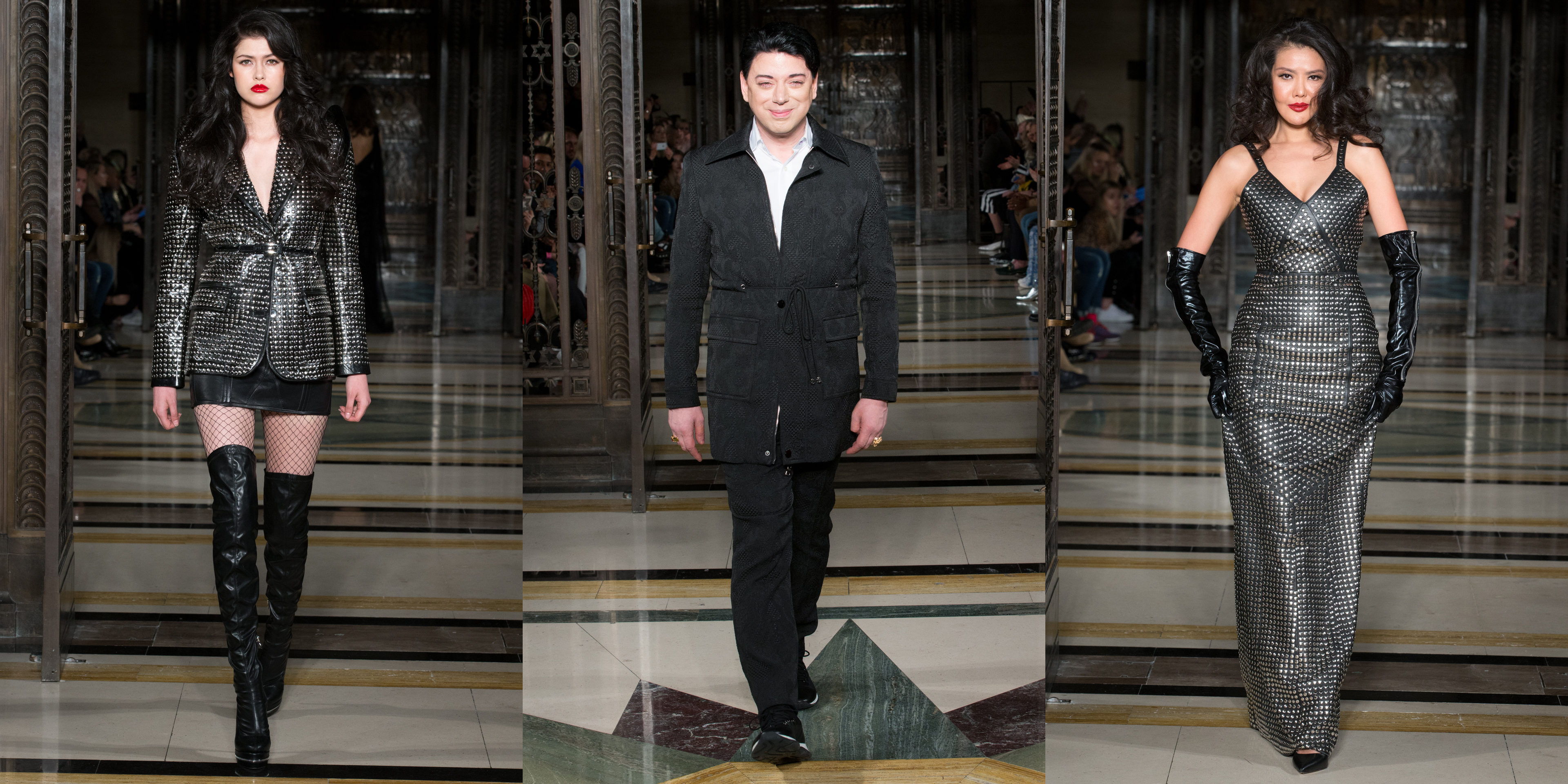 What are your thoughts on LFW AW18  2nd Day's shows? Any favourites? Do let me know in the comment section below. Be sure to check out my instagram yimbiha for  an epic finale footage from Malan's show. Otherwise, have yourselves a Fun Sunday and see you on the next one! 🙂