2018 was a bit slow in the beginning until I stepped foot in London. With only a few days left on my UK visa you know I had to make the best out of it. What better way than doing what I love best which is Fashion. I attended 25 London Fashion Week  shows this season which I will happily share with you guys.
So, Sit back, grab a glass of water, tea or wine and enjoy. Do let me know which designer is your favourite this season in the comment section below.
The first show of the day that I attended was by XU ZHI
The inspiration for XU ZHI 2018 Autumn/Winter collection came from Jane Morris, the celebrated muse during the Pre-Raphaelite art movement. Unique interpretations about Morris were formed through these diversely coloured and textured works of art. For this collection, XU ZHI intends to discuss the complex relationship between creators and their muses, subject and medium as well as artistic representations and true self.
Coloured with warm orange, dark green, navy blue and interspersed blonde and pink, XU ZHI's signature braiding craftsmanship is again variously applied in the new collection with decorative tassels deliberately prolonged to simulate the pallet and textured surface of classic oil paintings.
Swarovski crystal sequins are incorporated with vegetation-patterned suede, cotton drill and satin fabric, and along with the prolonged fringes as decoration. Patterns on the fabrics all handpainted. Exquisite irregular-shaped resin with gilded silver accessories designed by Ejing Zhang and as a first, a footwear collaboration together with design studio LCCI Labs to create a series of classic-styled high-heels which have been embellished with velvet and feature hand-painted elements.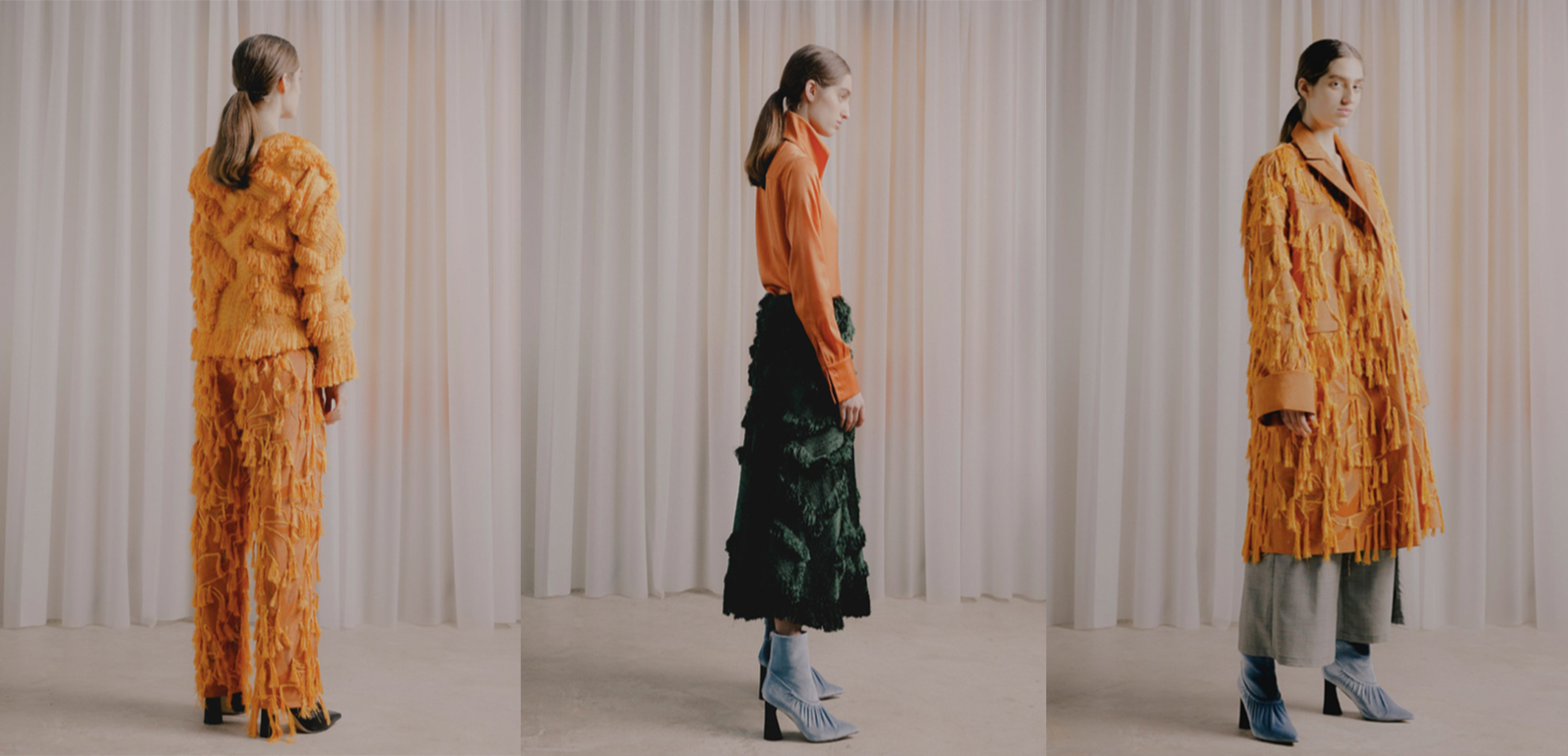 The next show of the day was by Bora Aksu
Bora Aksu's AW18 collection tells the tale of a young  Georgian woman named Margaret Ann Buckley who being the most respectful surgeon of her time was only being able to do so by disguising herself as a man. The collection is an exploration of that metamorphosis, from woman to man and back again.
Aksu's AW18 collection highlighted his favour of opposing simplistic elements with that of richness and grandeur, layering being a key feature – especially of tailored pieces.
This can be seen by the way he combines opposite elements of intrigue with seduction, through layering of rich,simple yet grand elements.
The colour palette ranged from black, white, red and navy diverged with pastel blues, lilacs and powder pinks. Layered dresses included elements of flowers, bow motifs with the delicate use of silk organza and tulle ingeniously highlighting the existence of romance within the bold.
These were counteracted by the more masculine looks meant to replicate the constructed gender of Bulkley, in cashmere velvets, cashmere wools and boyish tailoring preceded by striped pant-suit inspired pieces in the striking red, black and white colors.
It started to become evident that today's collections were a celebration of women feminists.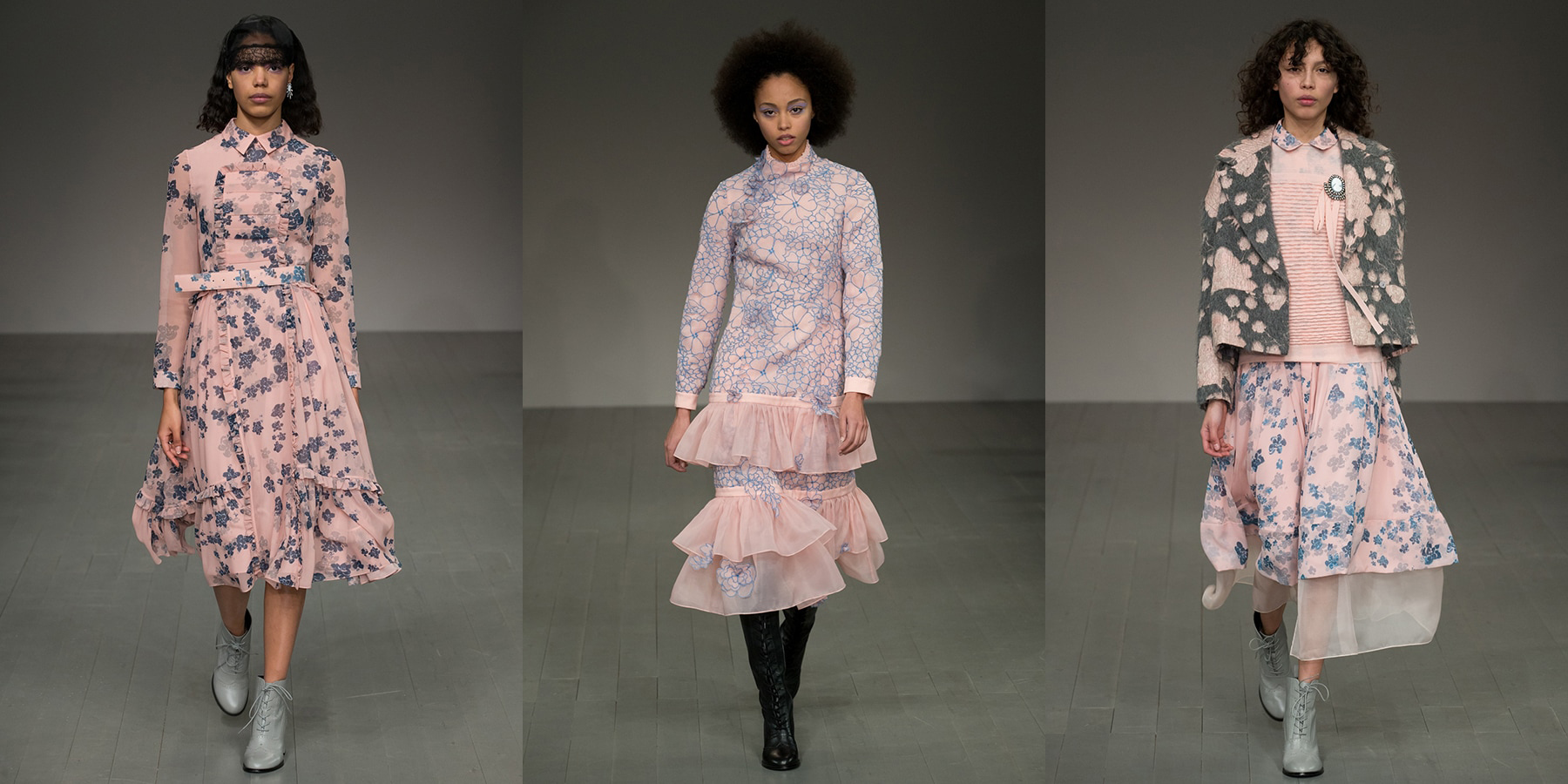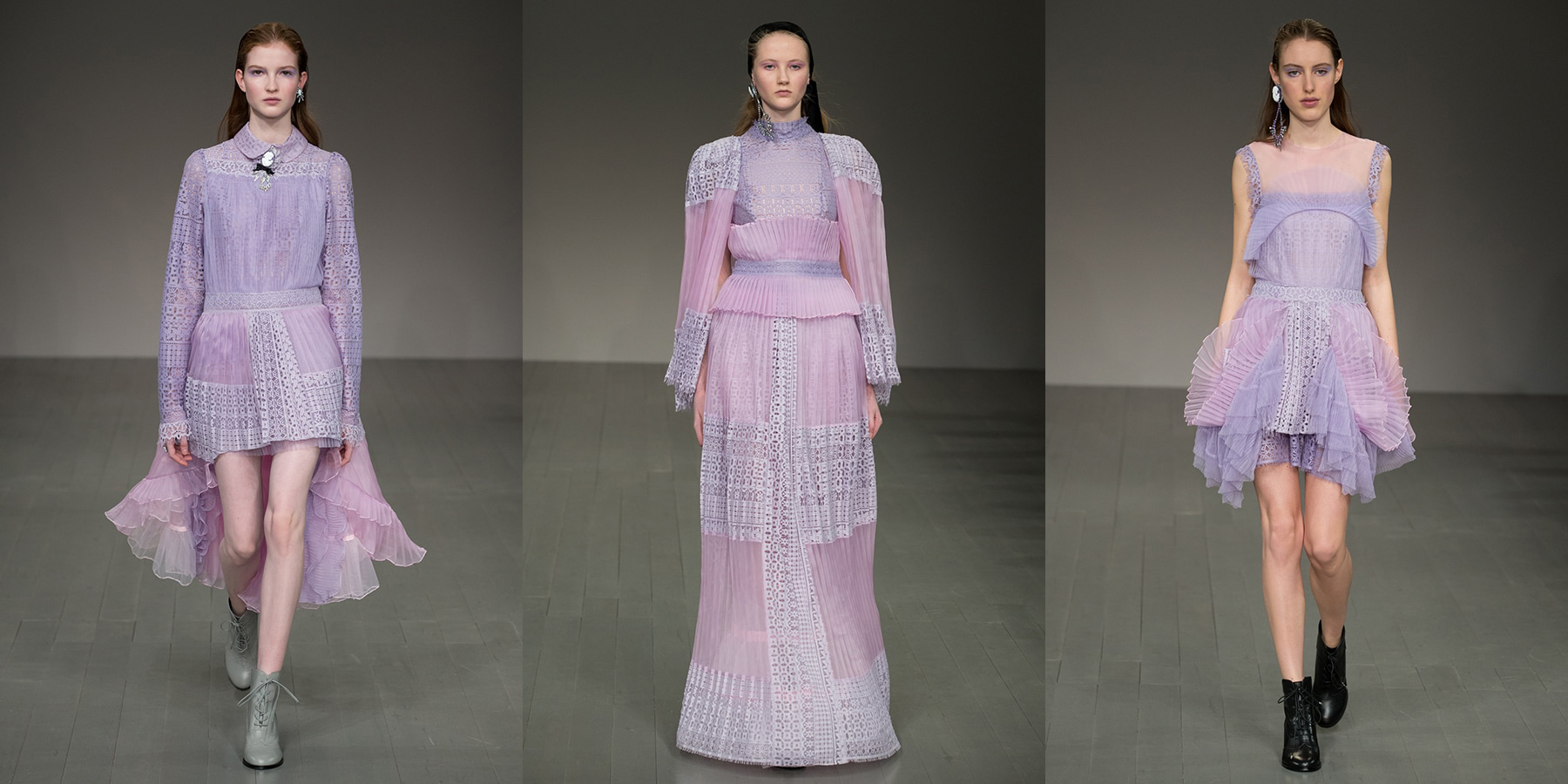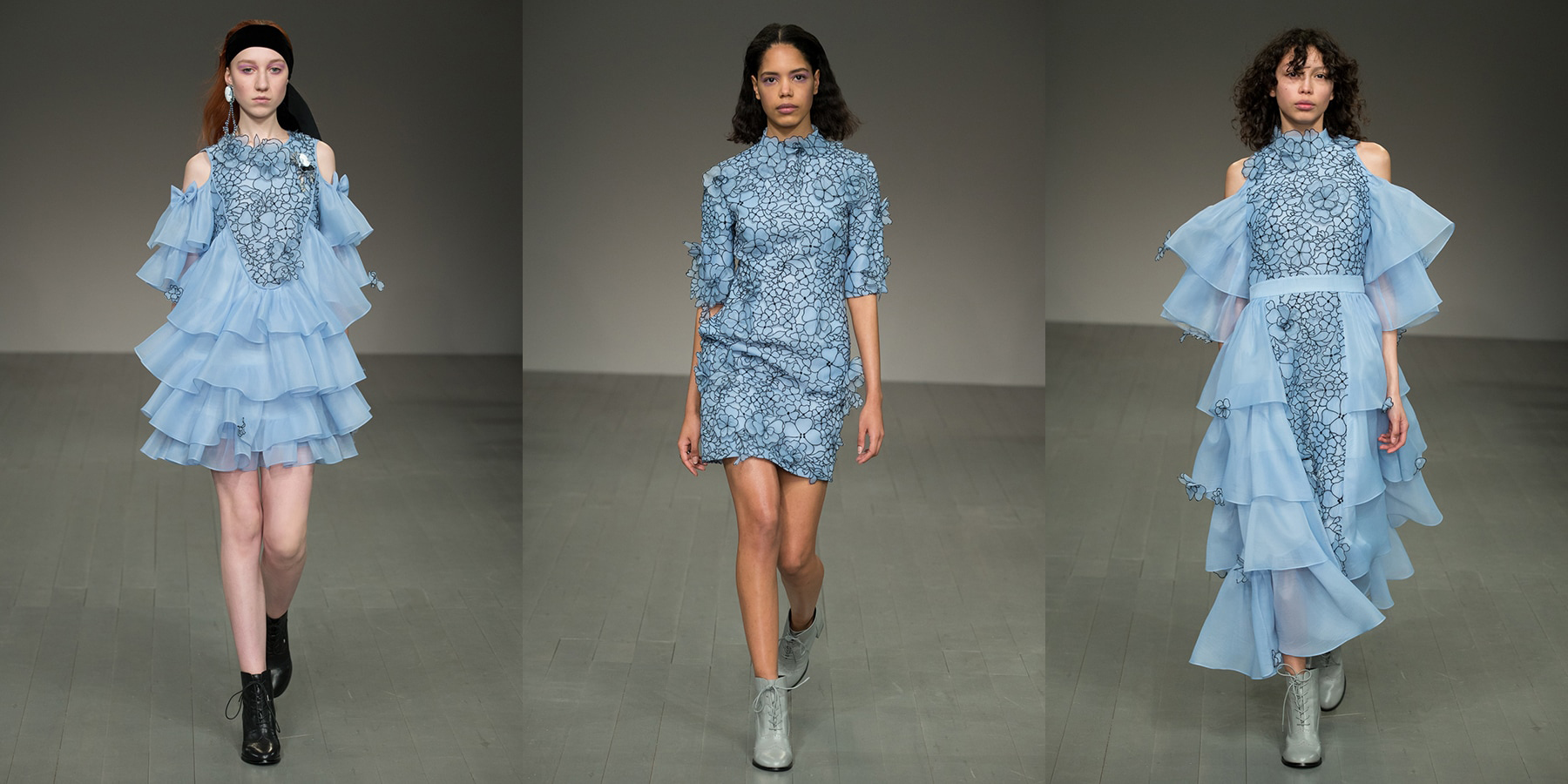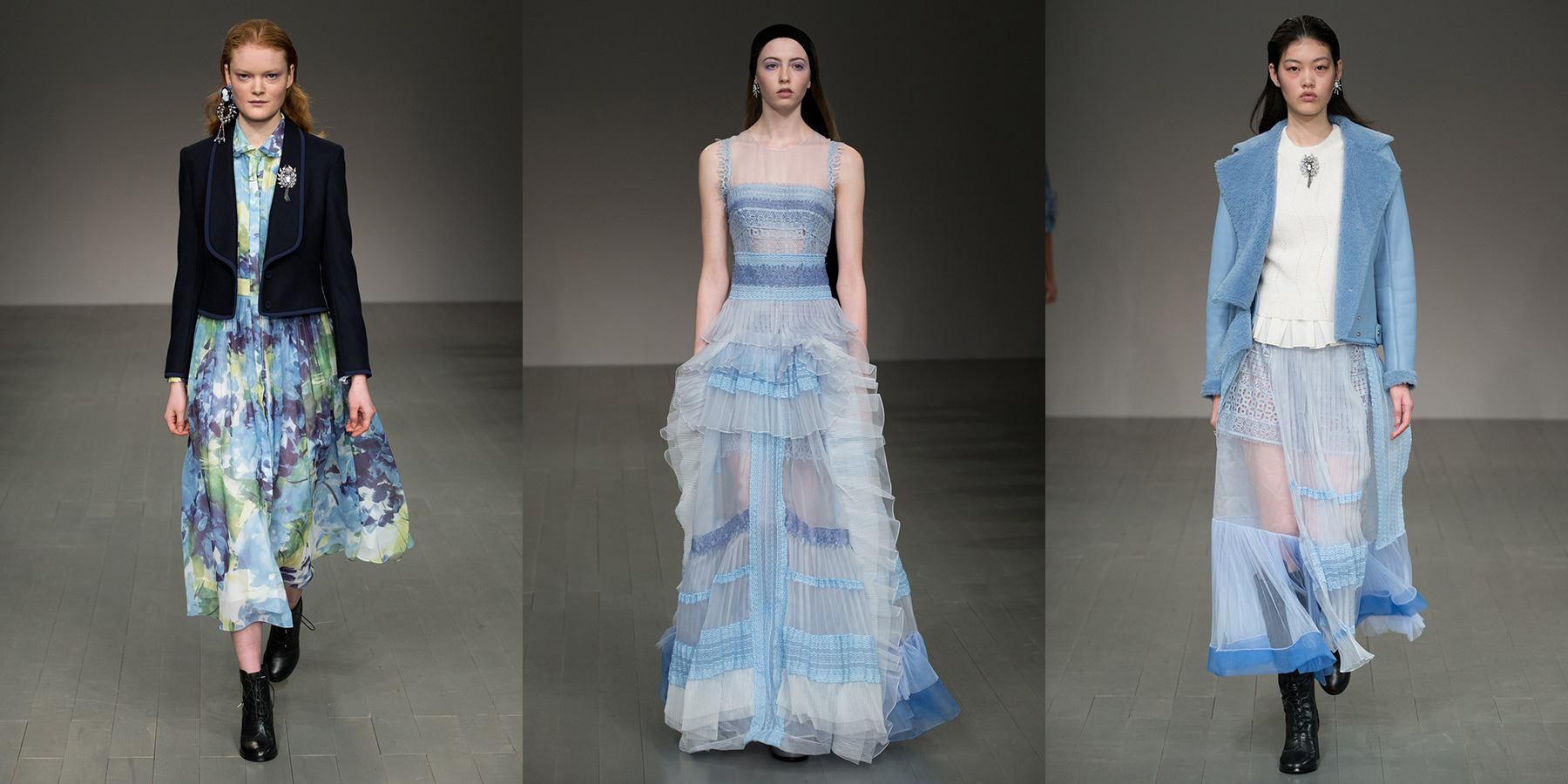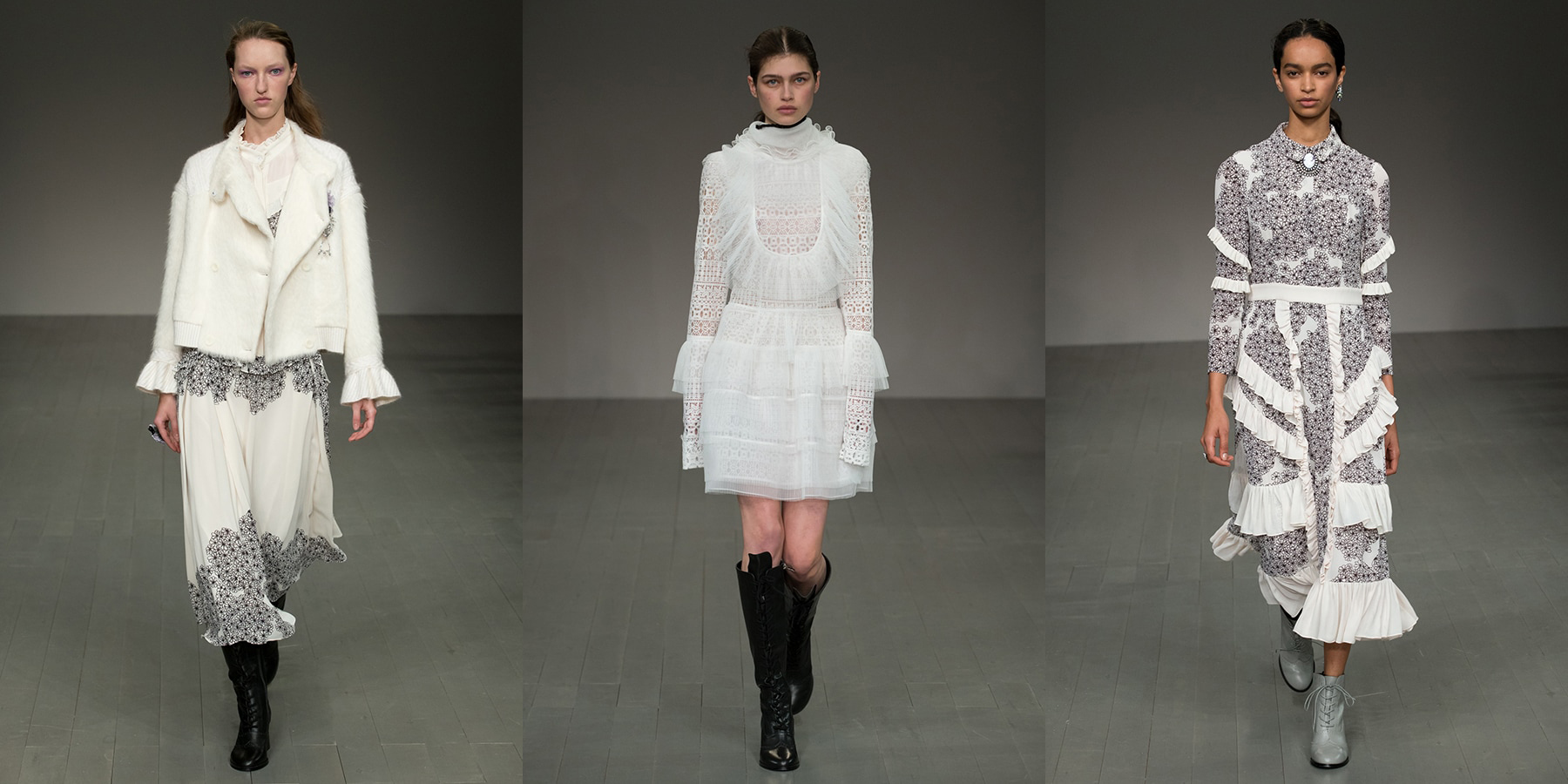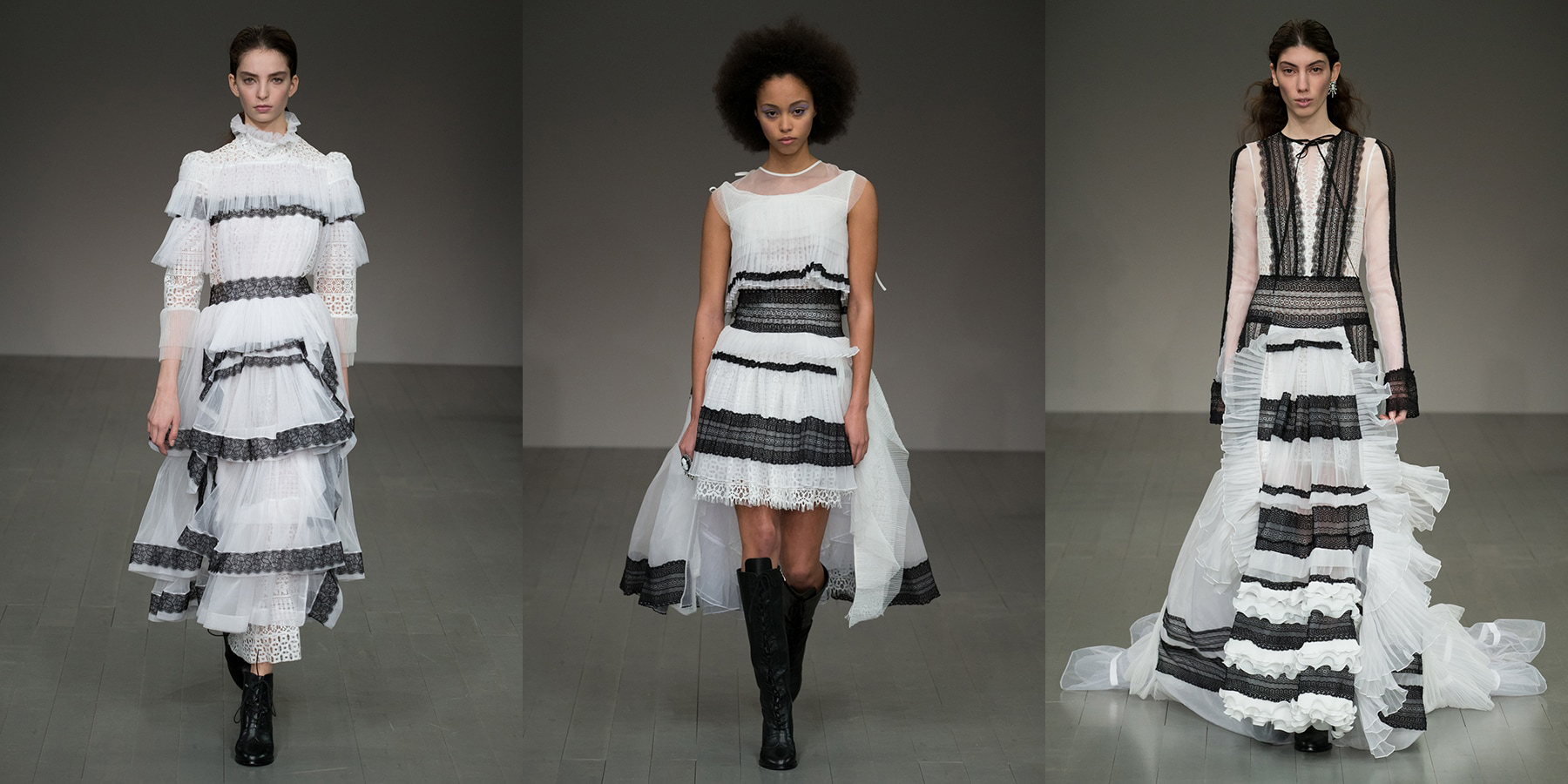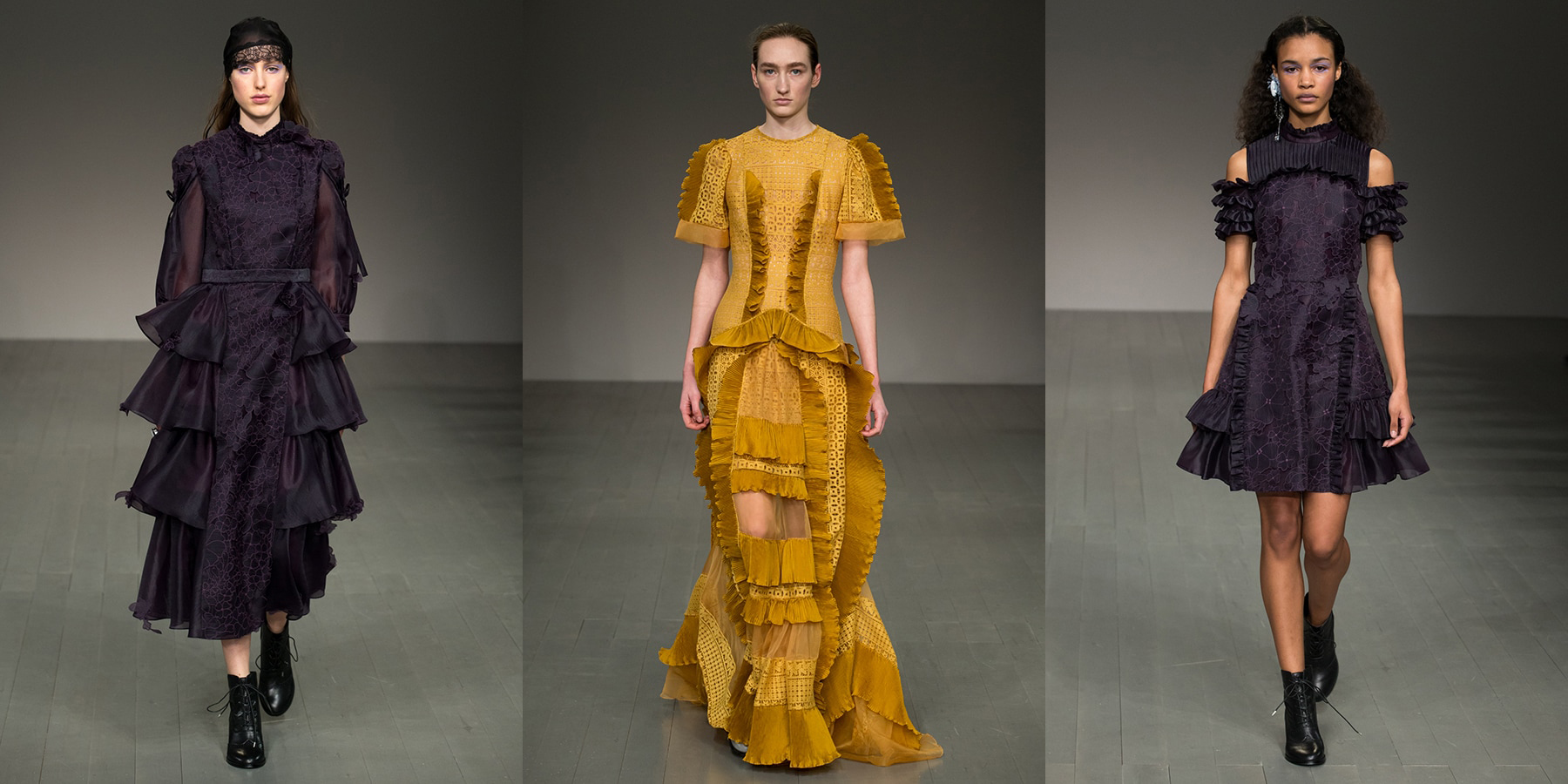 Too Good , the next show, also participated in this theme.
TooGood is a design production power house courtesy of two sisters, Faye,  a self-profesed, tinker intrigued by natural occurring materials, stone, sticks, soil, water you name it and, Erica, a tailor whose obsession for shapes and drapes at an early age led her to sew her first top from a windsock at the age of eight.
When you think TooGood picture structure, durability, sustainability, resourcefulness. Elements that were evident is this season's collection. A personal invitation from the sister's to explore the volatile landscape we live in.
With inspiration drawn from our earth's landscape layers, the colour palette lingered mainly across earthy brown. Hill contouring is patterned across jackets, rugged terrain represented by the use of contrasting fabrics and topped up with the use of clay on models faces hair and face, cracked.
All these worn in oversized layers almost as if to envelope the wearer with the landscape making us one with it.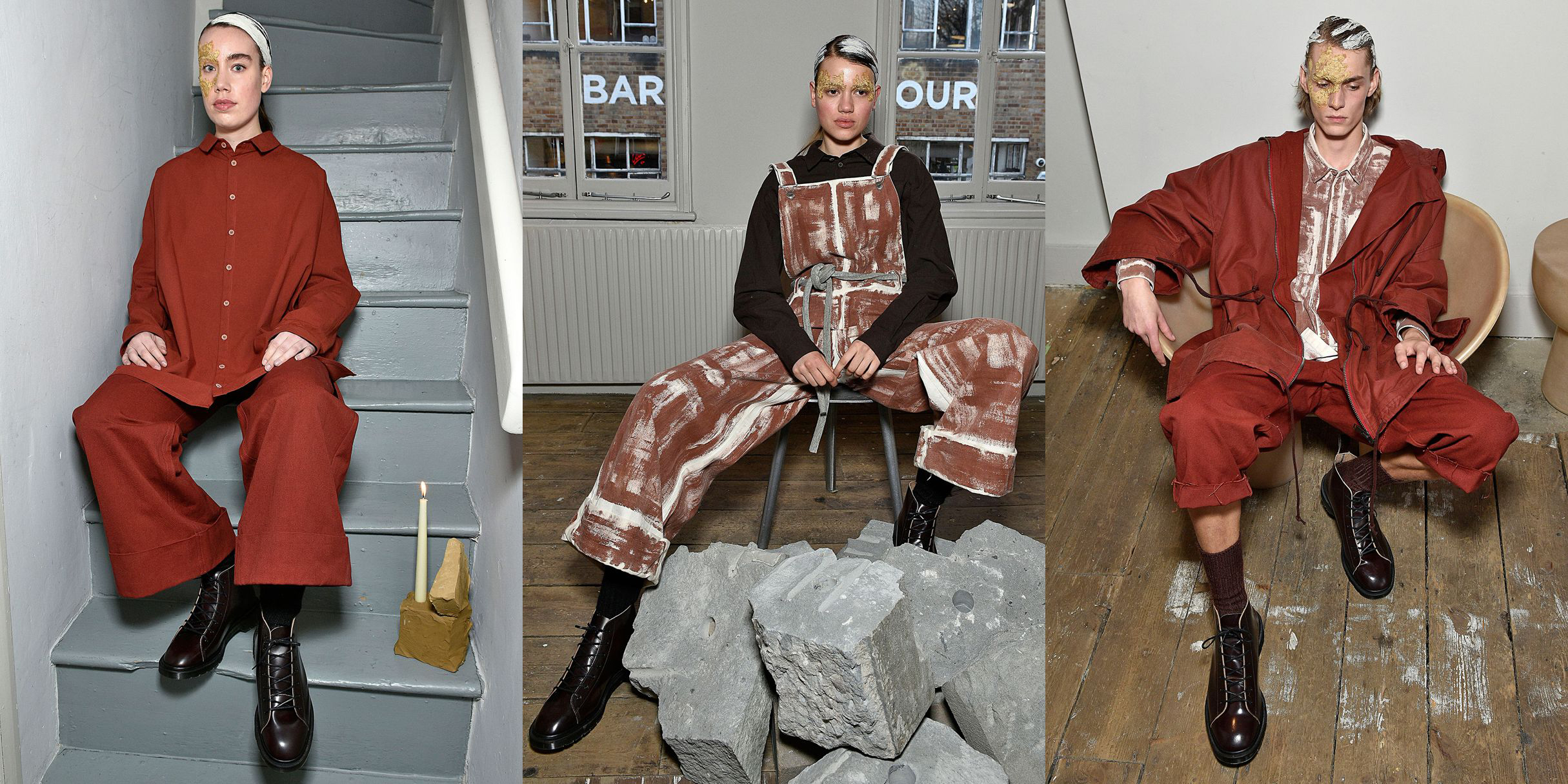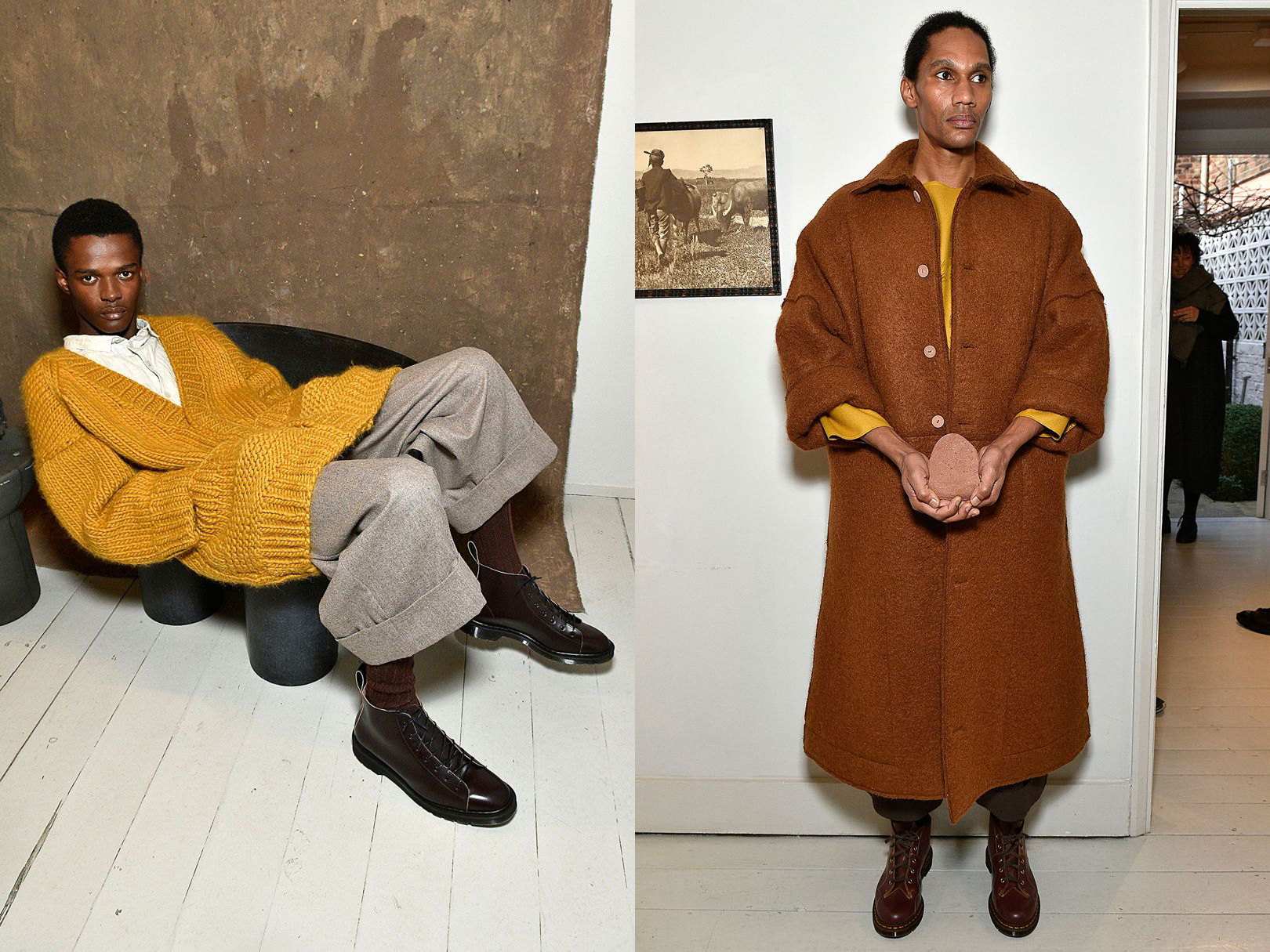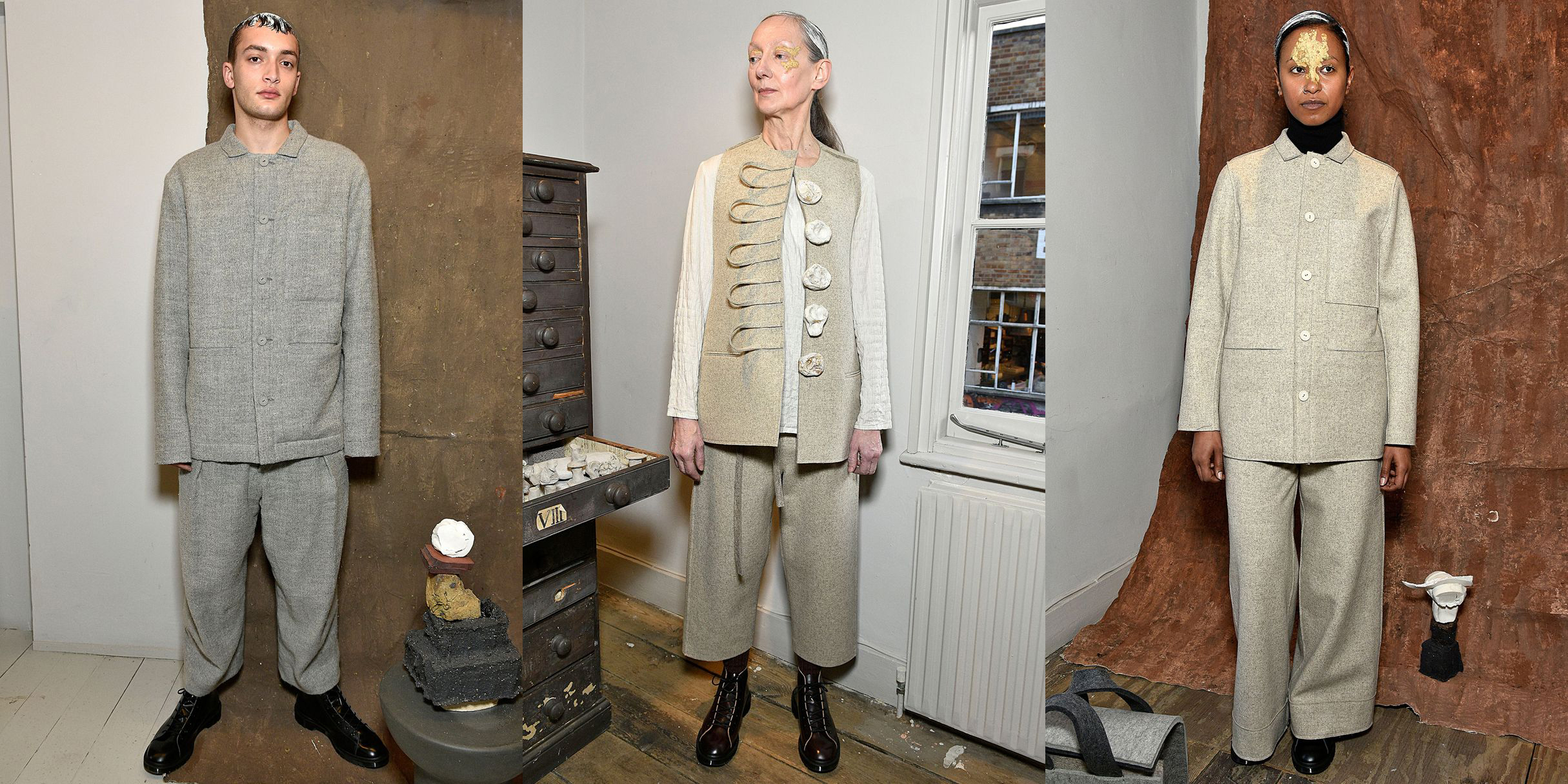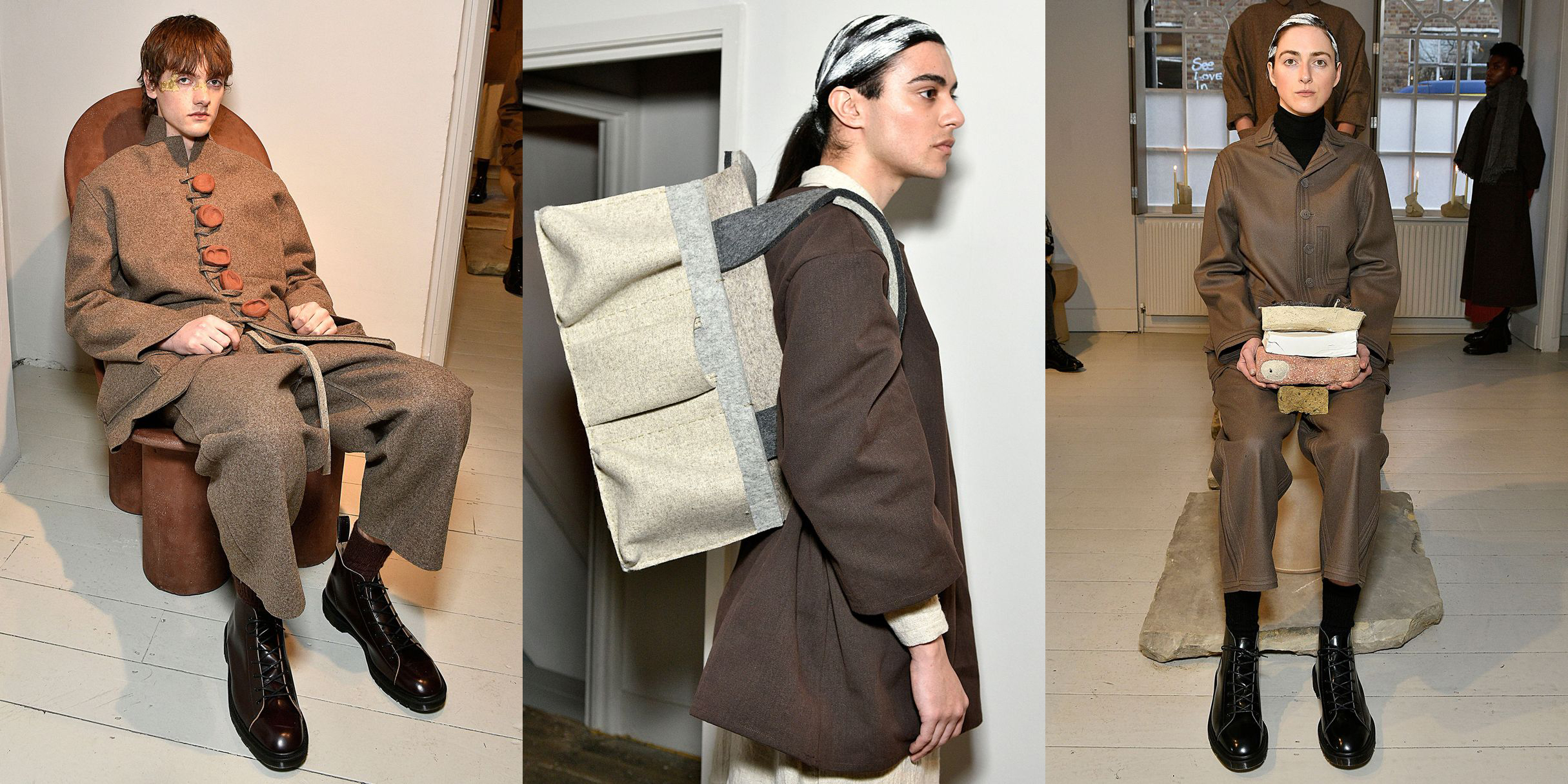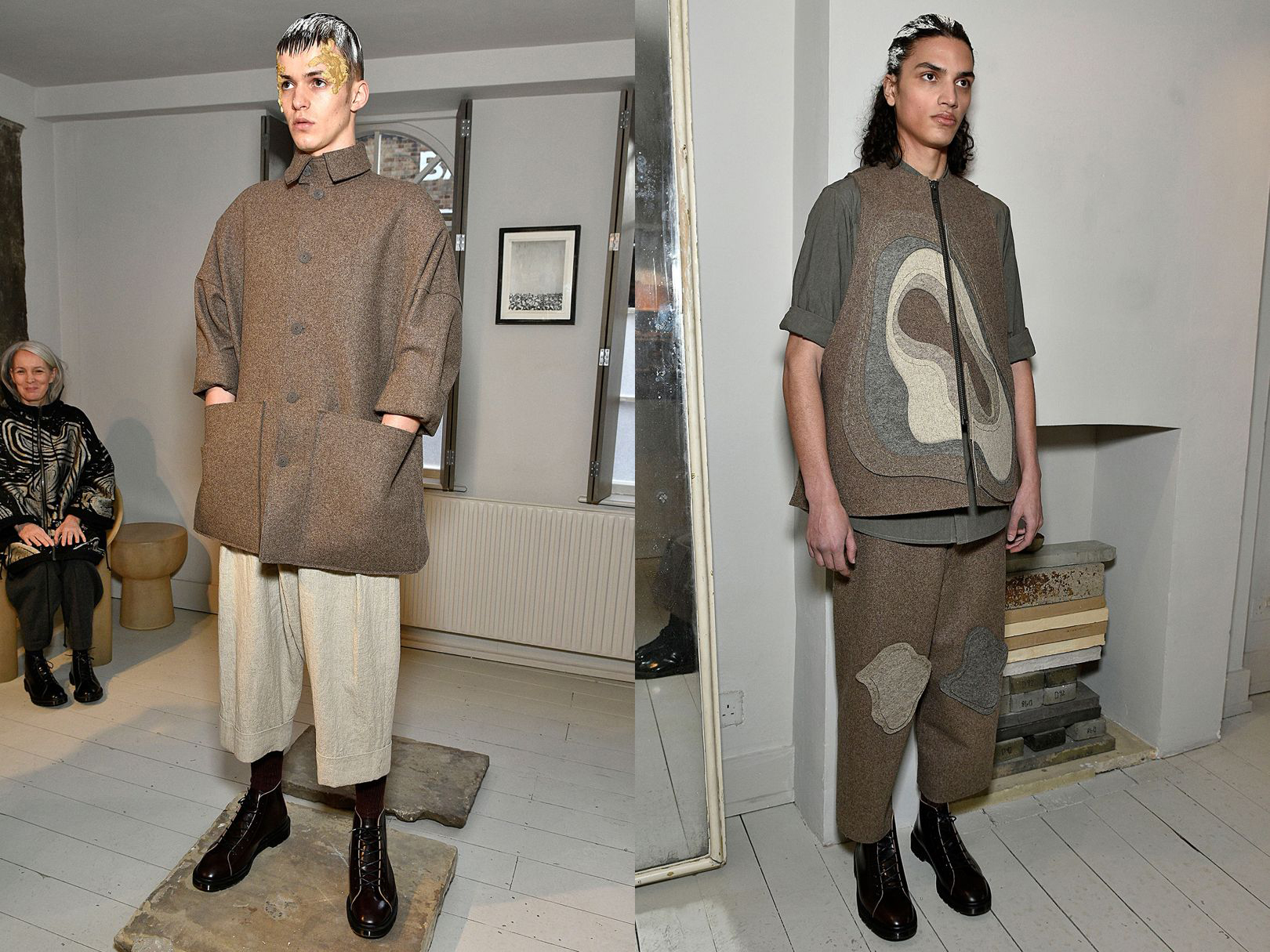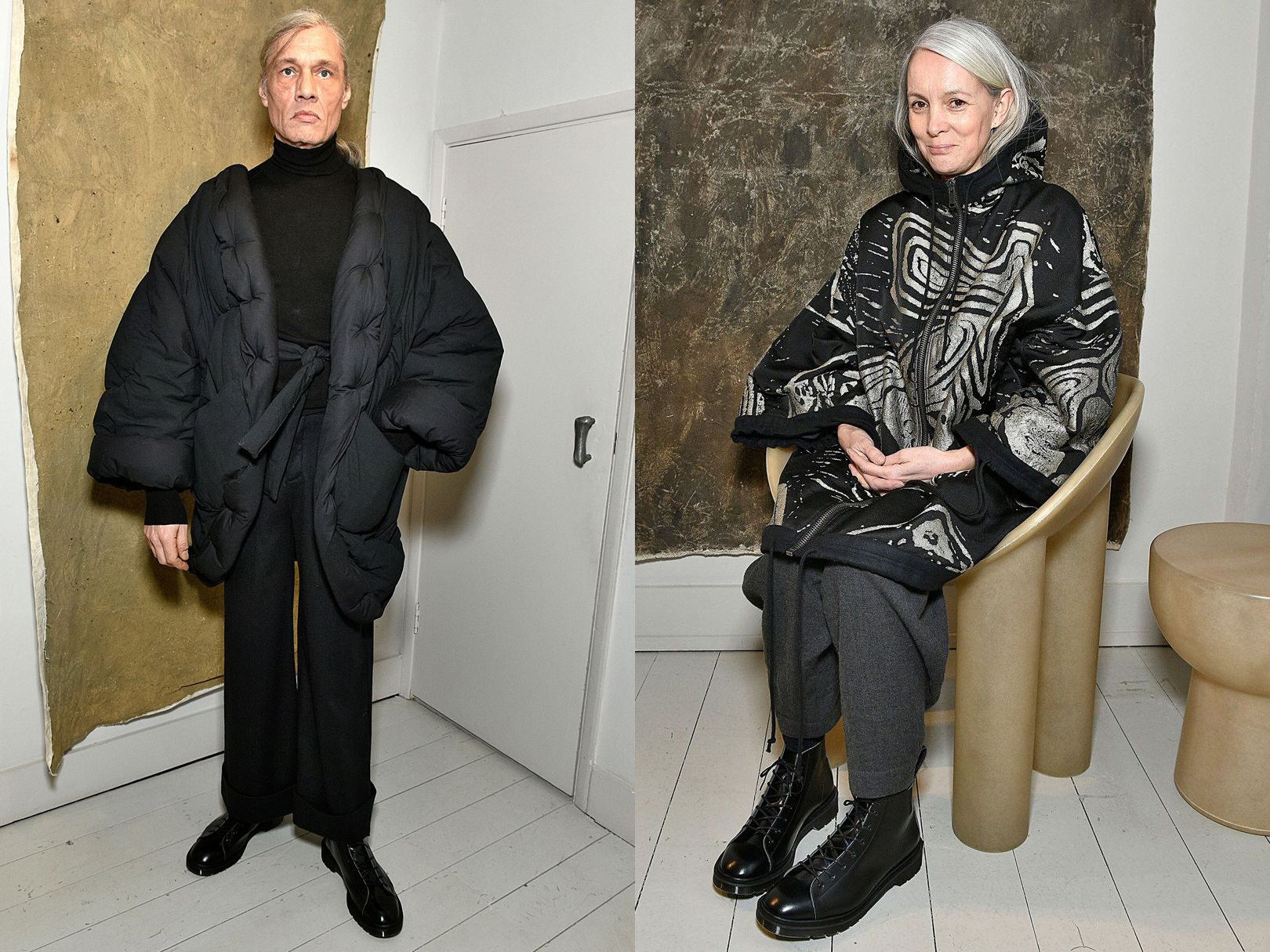 The Untold Story – the name given to this collection,  is that fashion, populated by creative outsiders and misfits, is often ahead of the curve, by decades. Pam Hogg has had a gender-as-perfomance theme to her works since the 80s, culturally expressing gender as a choice, not a biological given, since long before there was any feminist controversy or even interest in the matter.
"I accept everyone for who they are, and for who they say they are. It's the individual's right to make that choice and no one else's."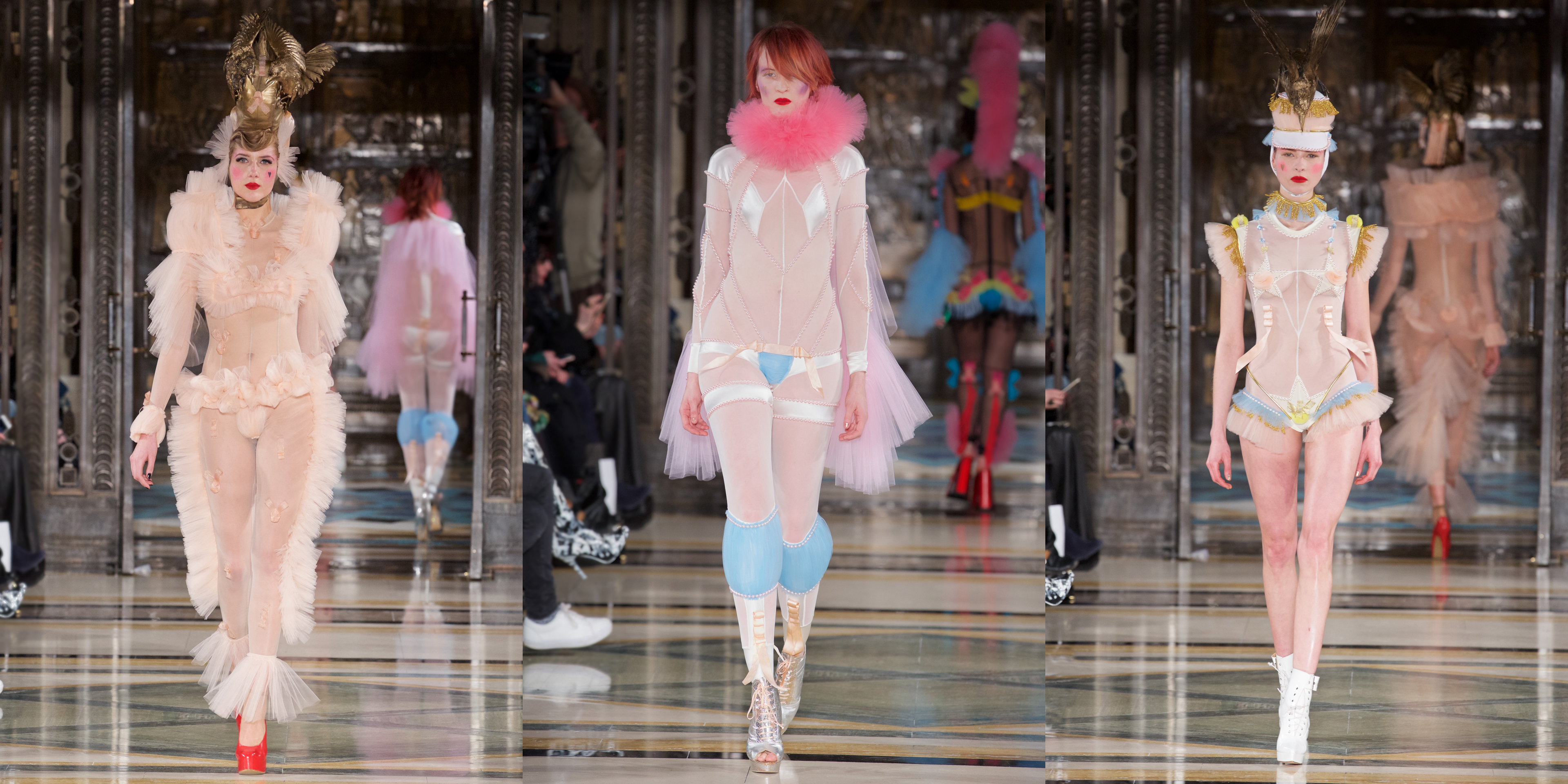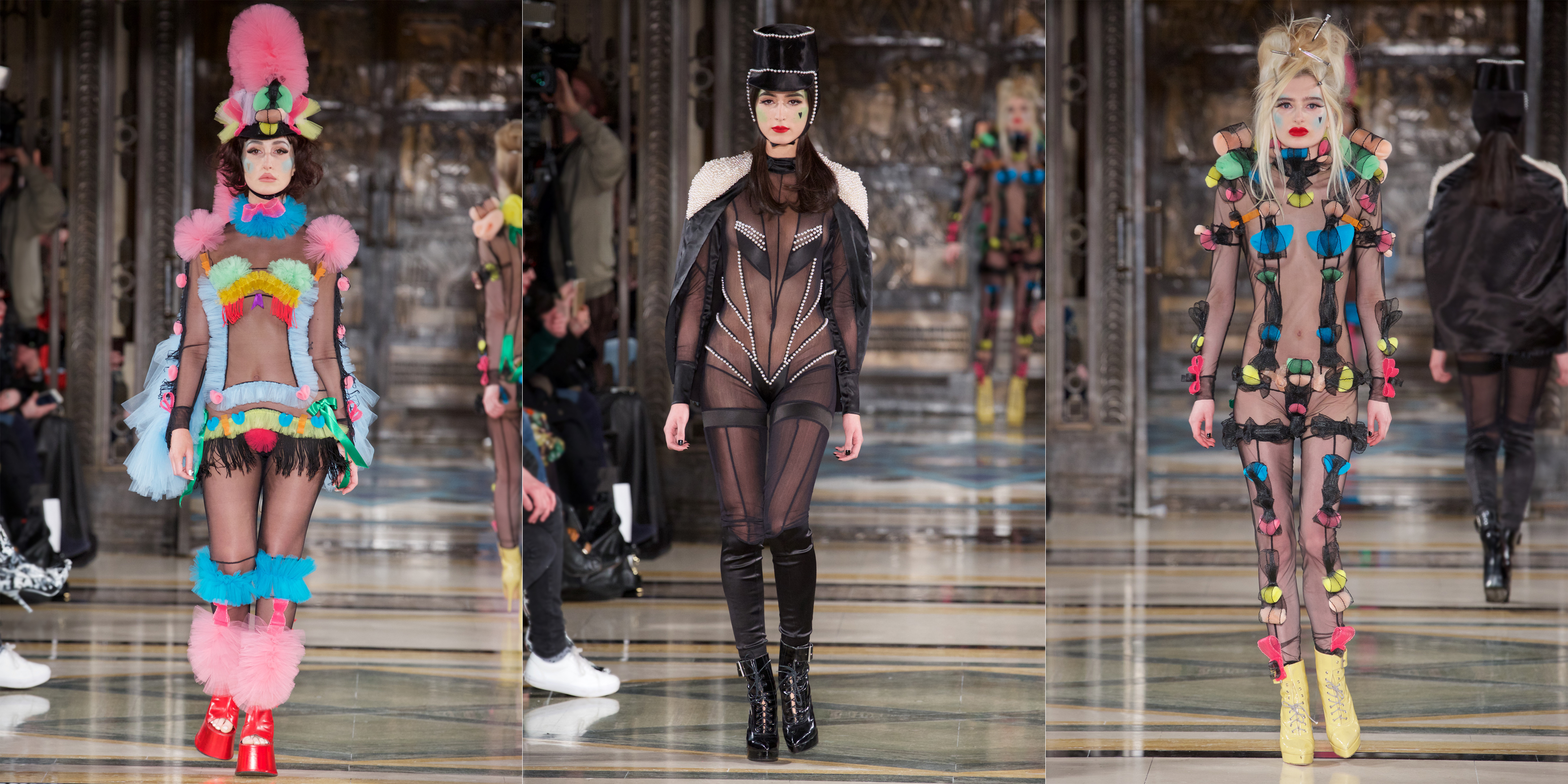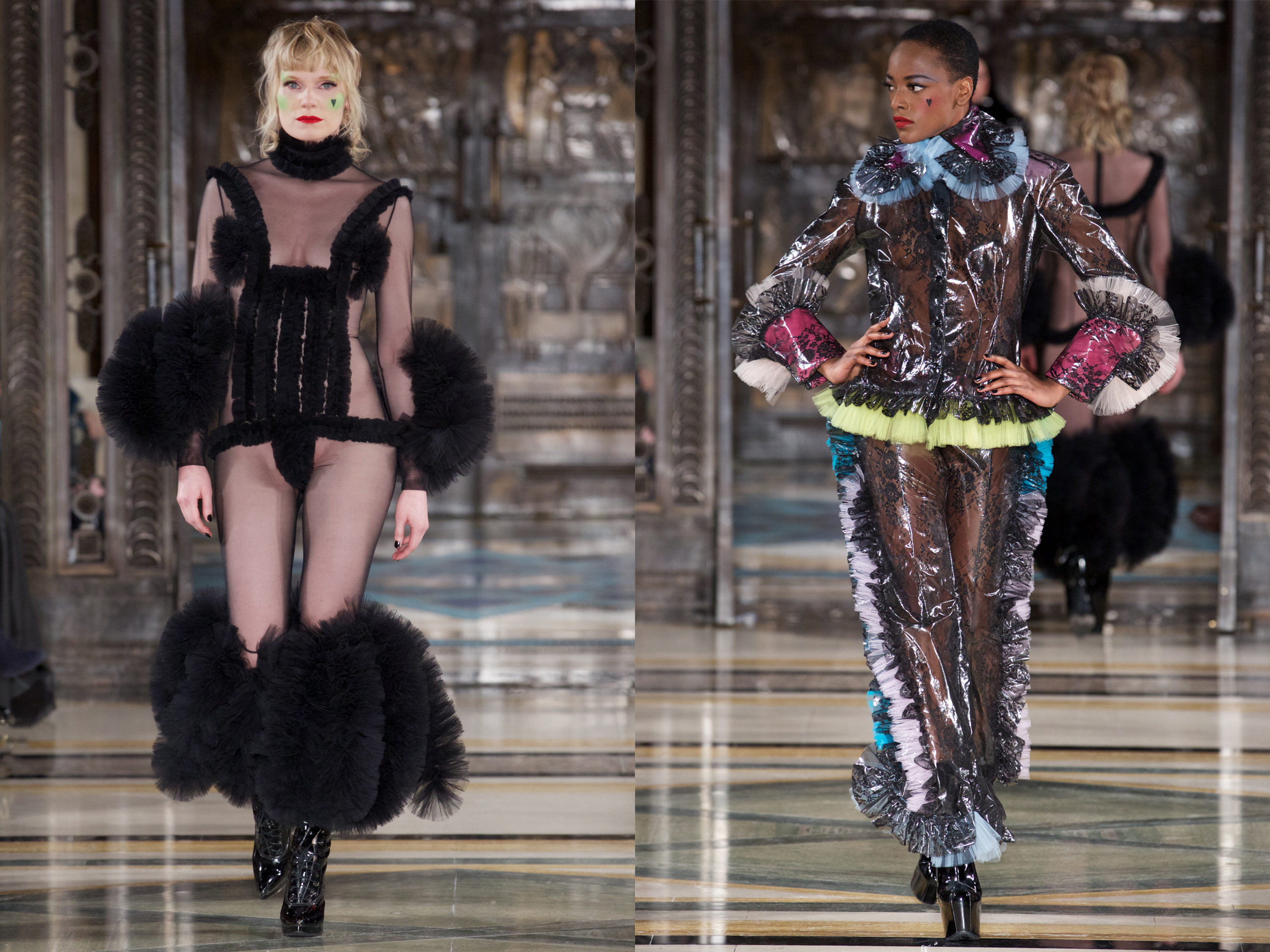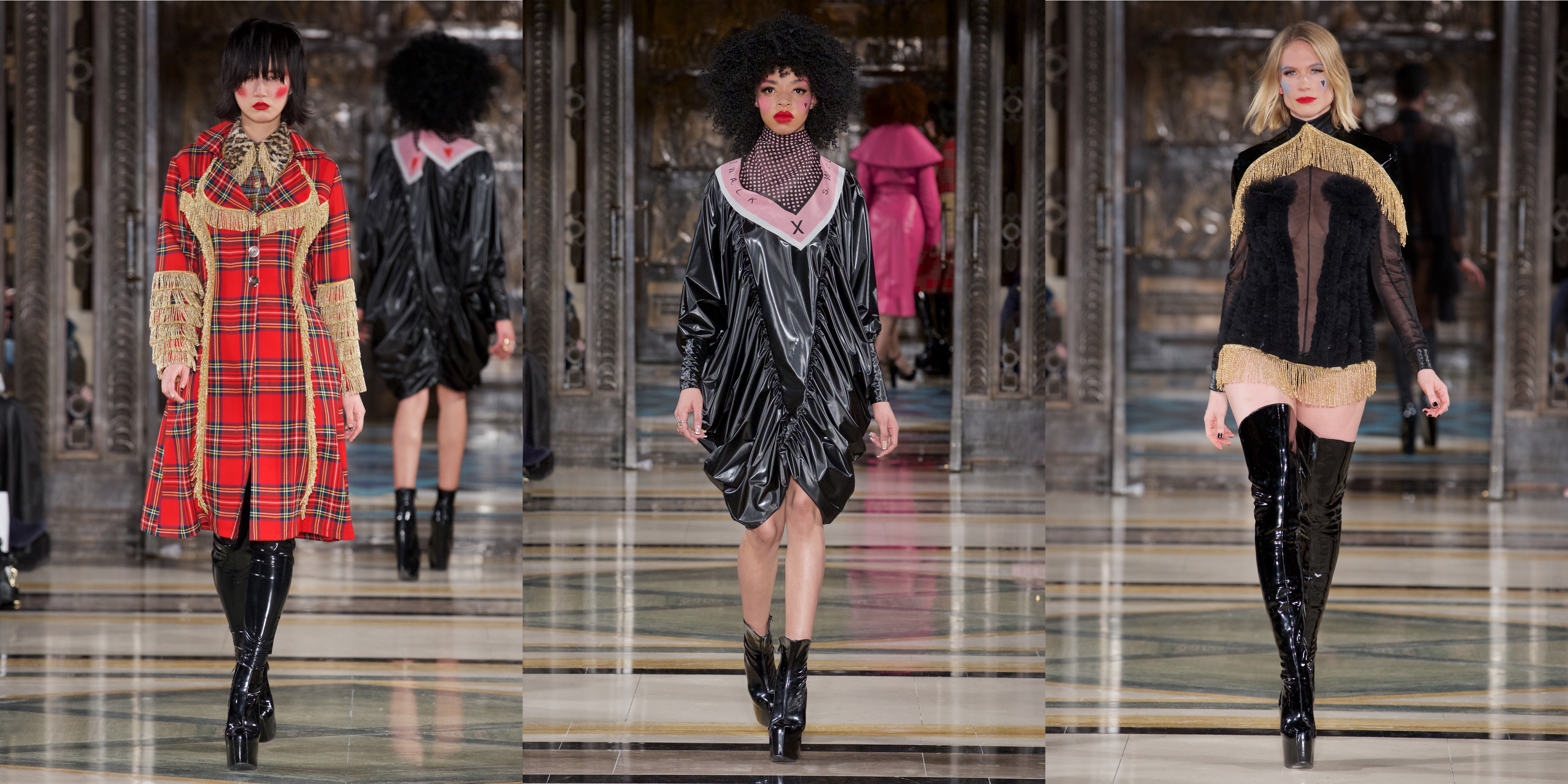 Dubai Design & Fashion Council(DDFC) in partnership with FAD Institute of Luxury, Fashion & Style Dubai (FAD Dubai)to unveil Dalia El Ali's latest collection during LFW.
DDFC xFAD's initiative is responsible for sponsoring the participation of Emirati and UAE-based designers to showcase at Fashion Scout London.
Drawing inspiration from the enchanting symbolism of the universe, Dalia El Ali breathes new life into her new eponymous label Dee By Dalia through her transdescent collection Sirius.
In her AW18 collection, Dee by Dalia illuminates the runway in fiery offerings of comics symbolism intertwined with visual references to the strength of a woman.
Emobodying rich hues of purple, pink and blue interwoven with eccentric metallics. The collection draws an air of striking confidence juxtaposed against luminous felinity and sophistication.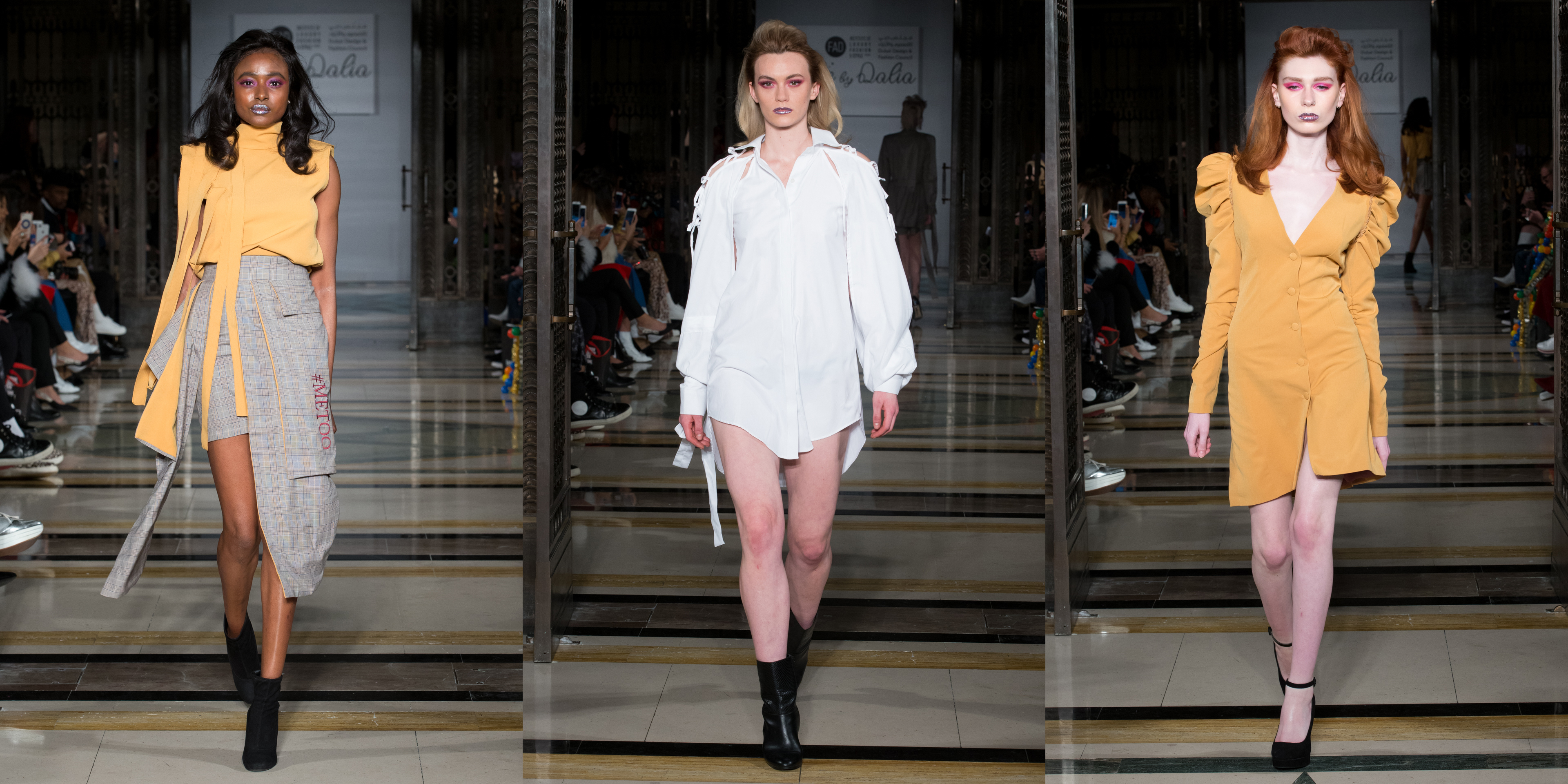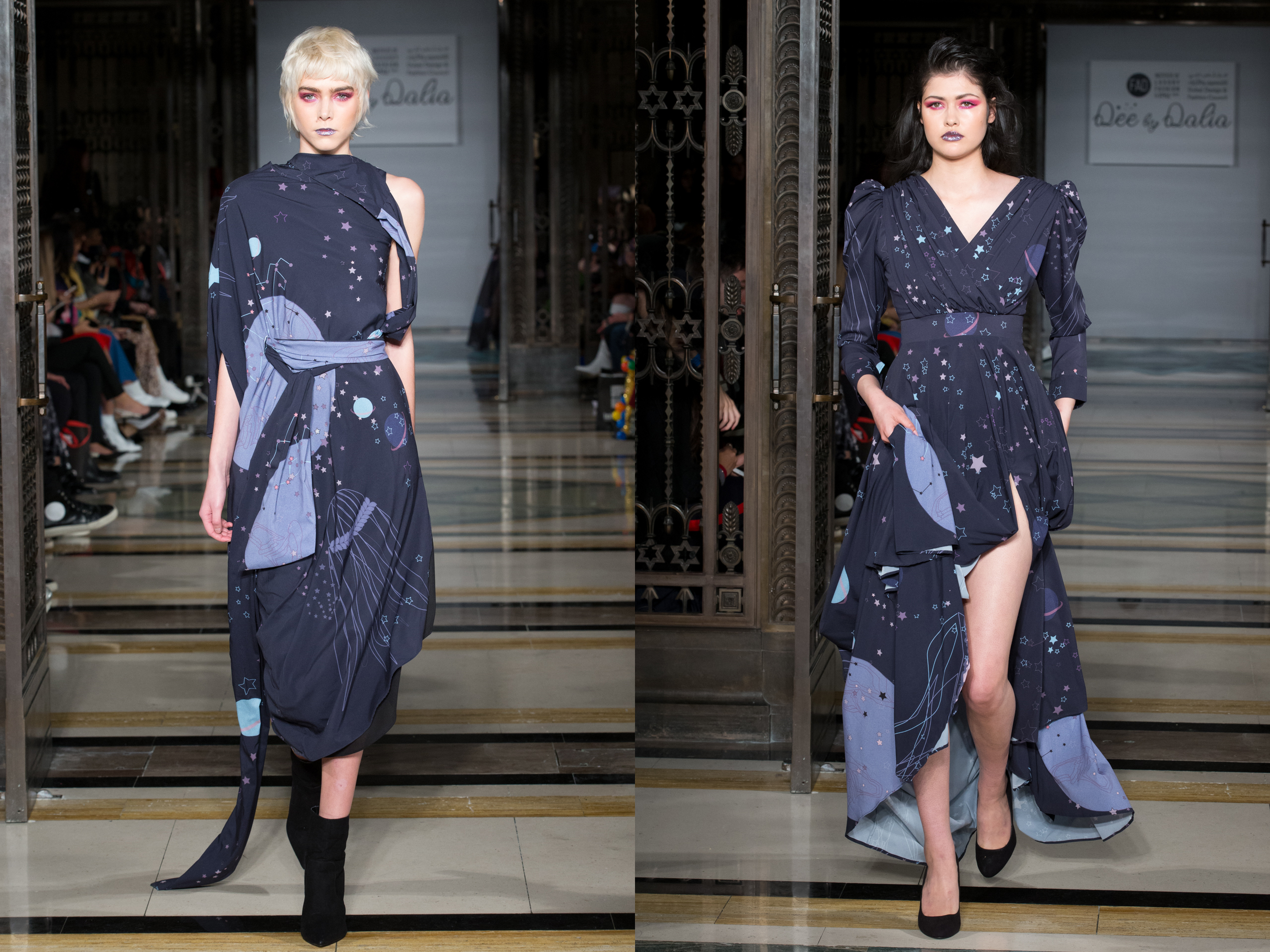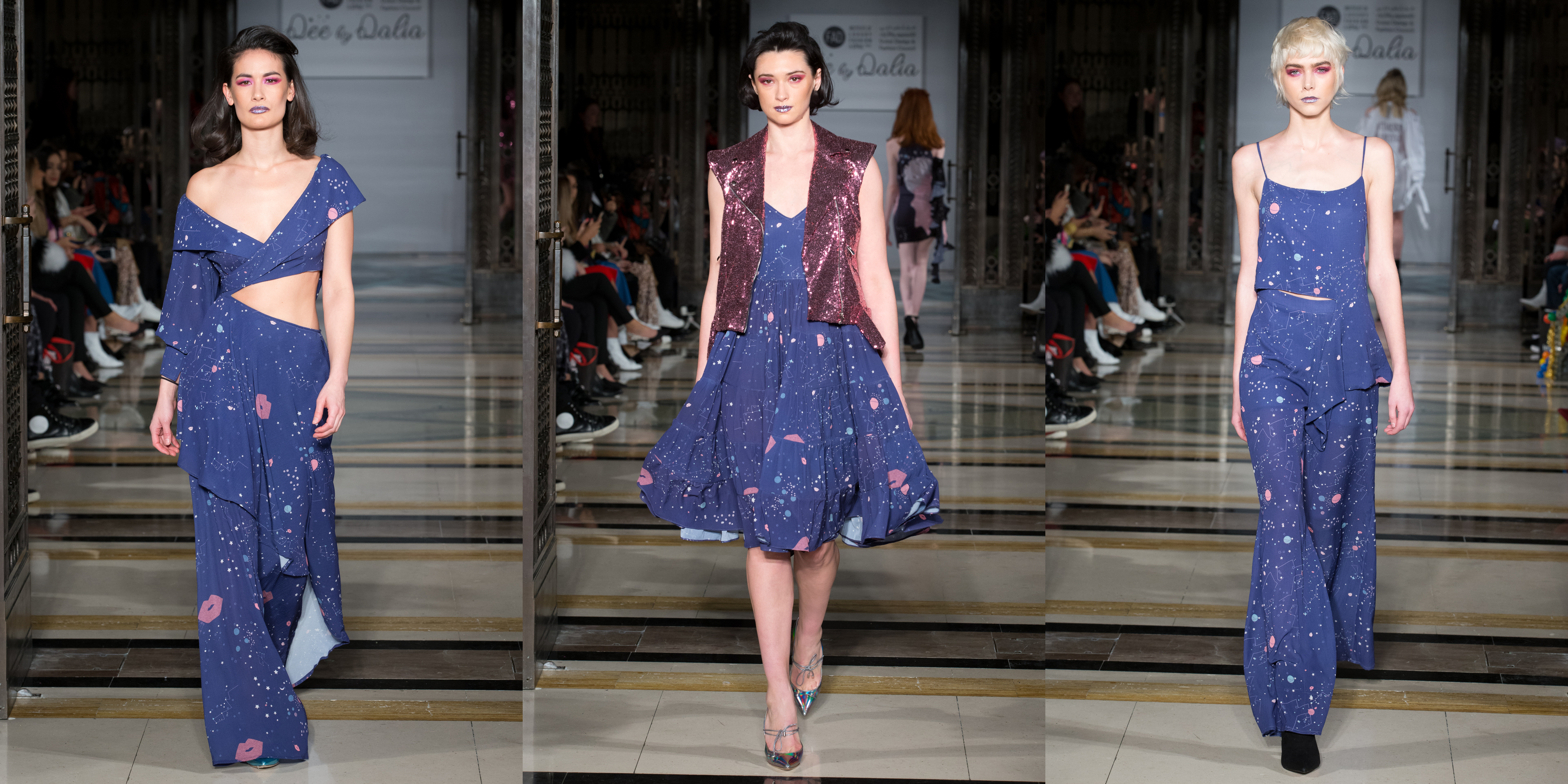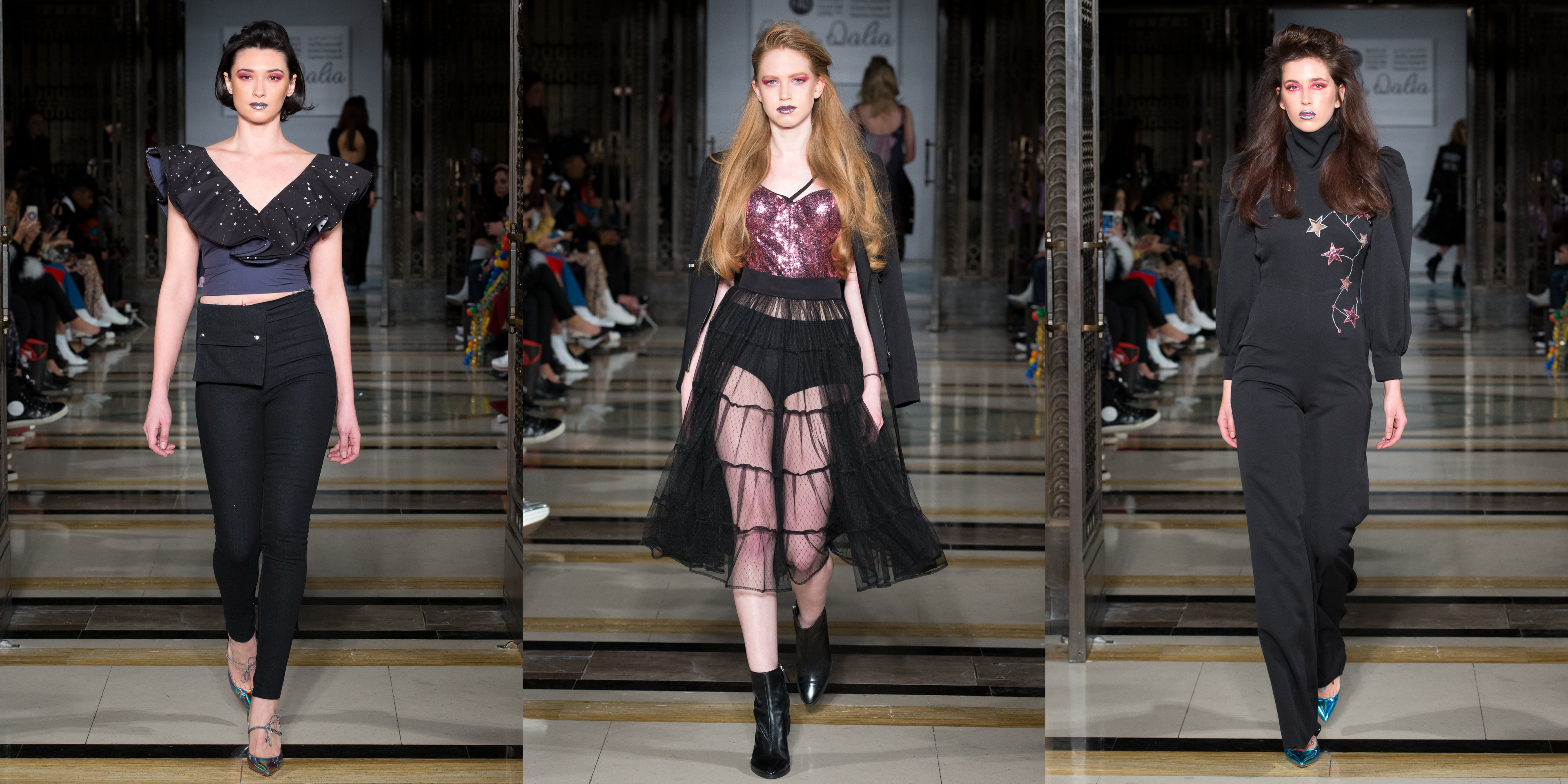 That concludes day one. Do you guys have any favourites? I know I do. See you guys on the next one.
Have a lovely Sunday Loves. XOXO