For London Fashion Week Autumn/Winter 18 collection Sharon focused on the extremes of obvious and hidden femininity. Her need to keep a raw attitude to couture through splicing hand embroideries on satin coats. 
Elongating traditional silk dresses and pairing them with oversized Napa coats.
Allthis inspired by a mix of photographers; David Noonan's sculptures and pictures, Sarah Moon's photographs and Martha Graham's images. All who who have examined femininity through Dance and movement.
She wanted decadence to counteract with rawness. Soft leather foiled with gold and hand polished gave a raw edge to a favourite shaped coat. Masculine and feminine always are working together in the collection and this time pushed to the extremes. Rubberised satin coats with a almost transparent printed silk under layer and traditional tailoring over bias silk dresses.
The collection was examining opposites masculine feminine, decadence and discretion, construction and deconstruction.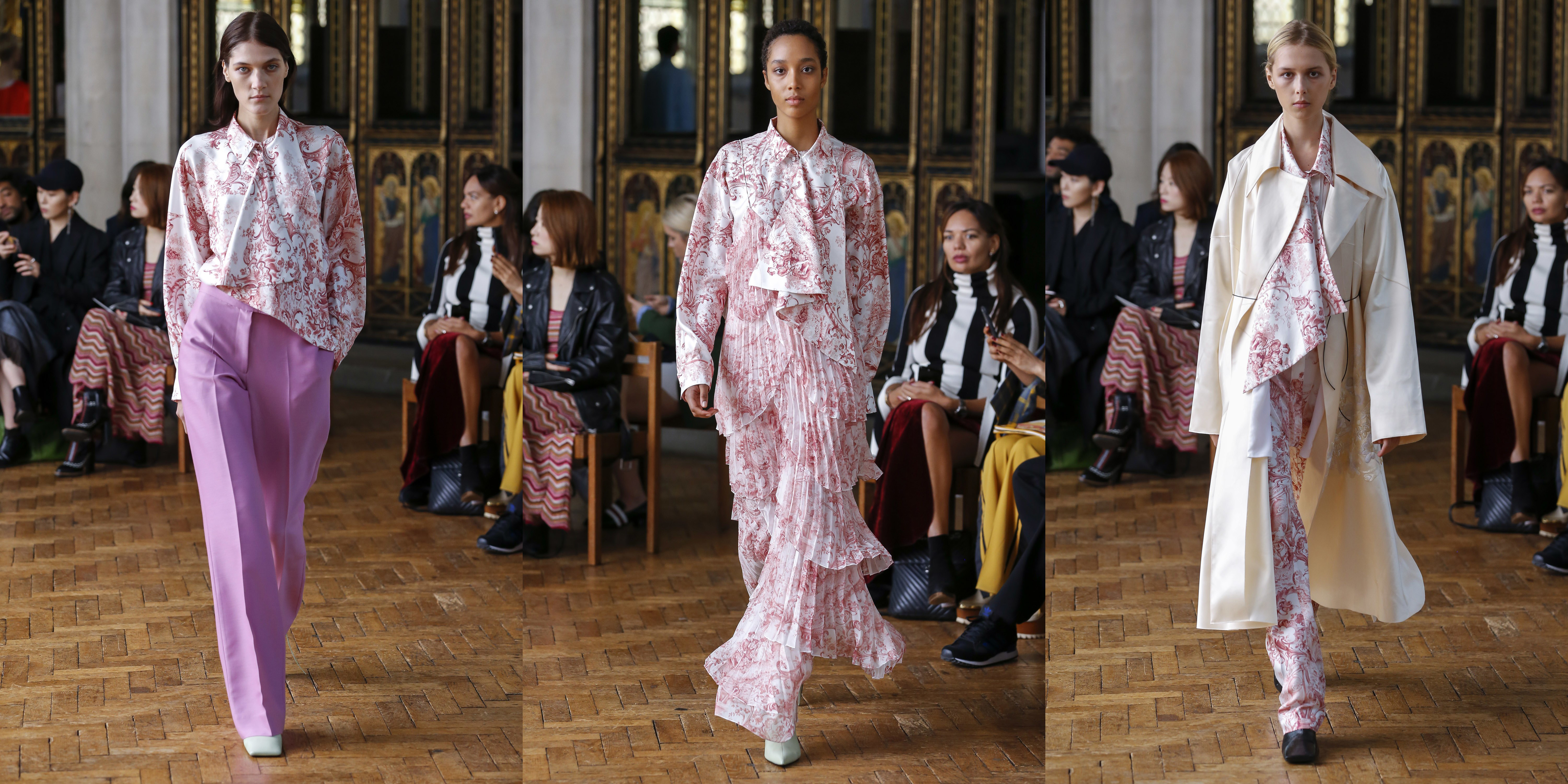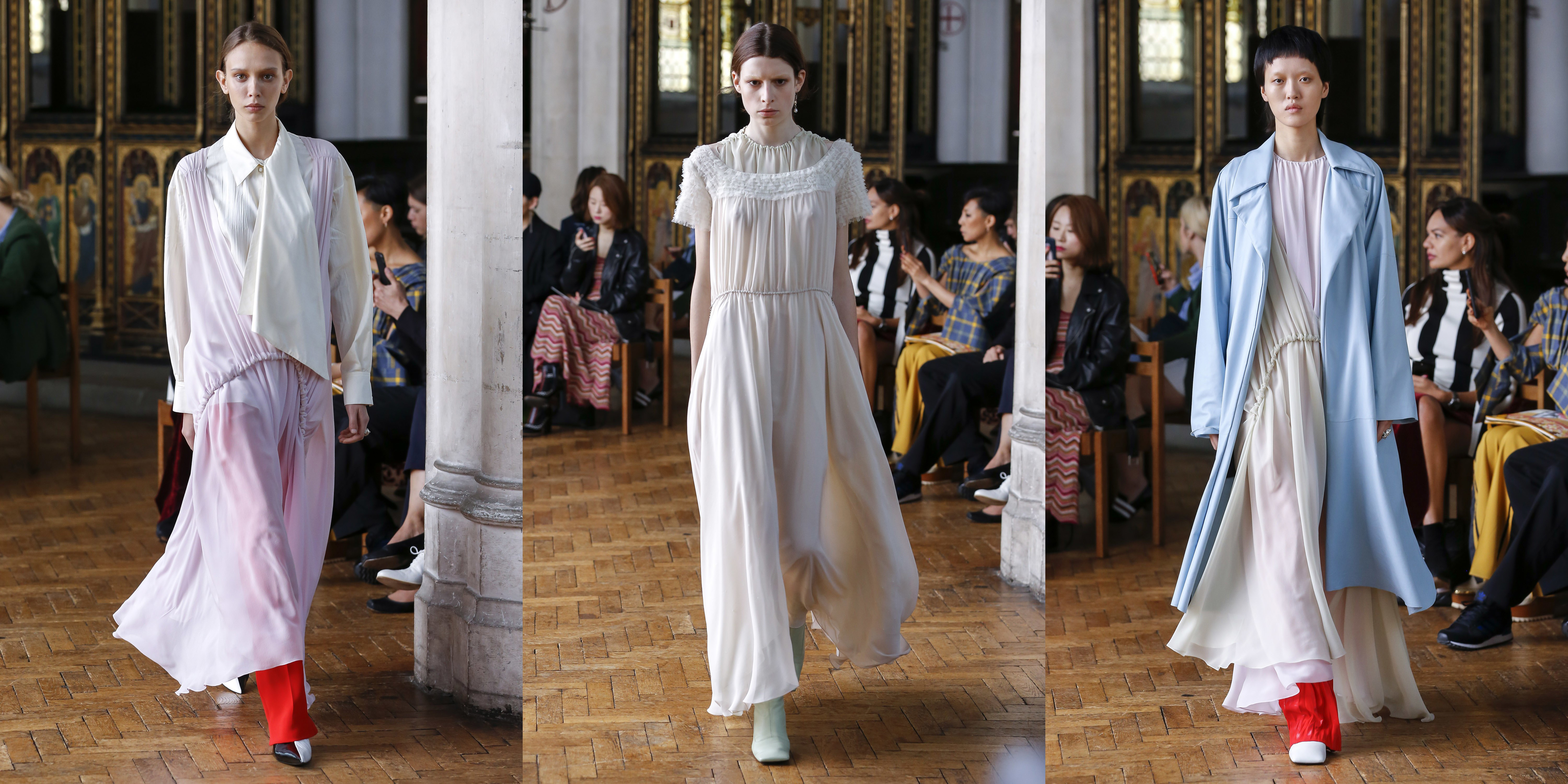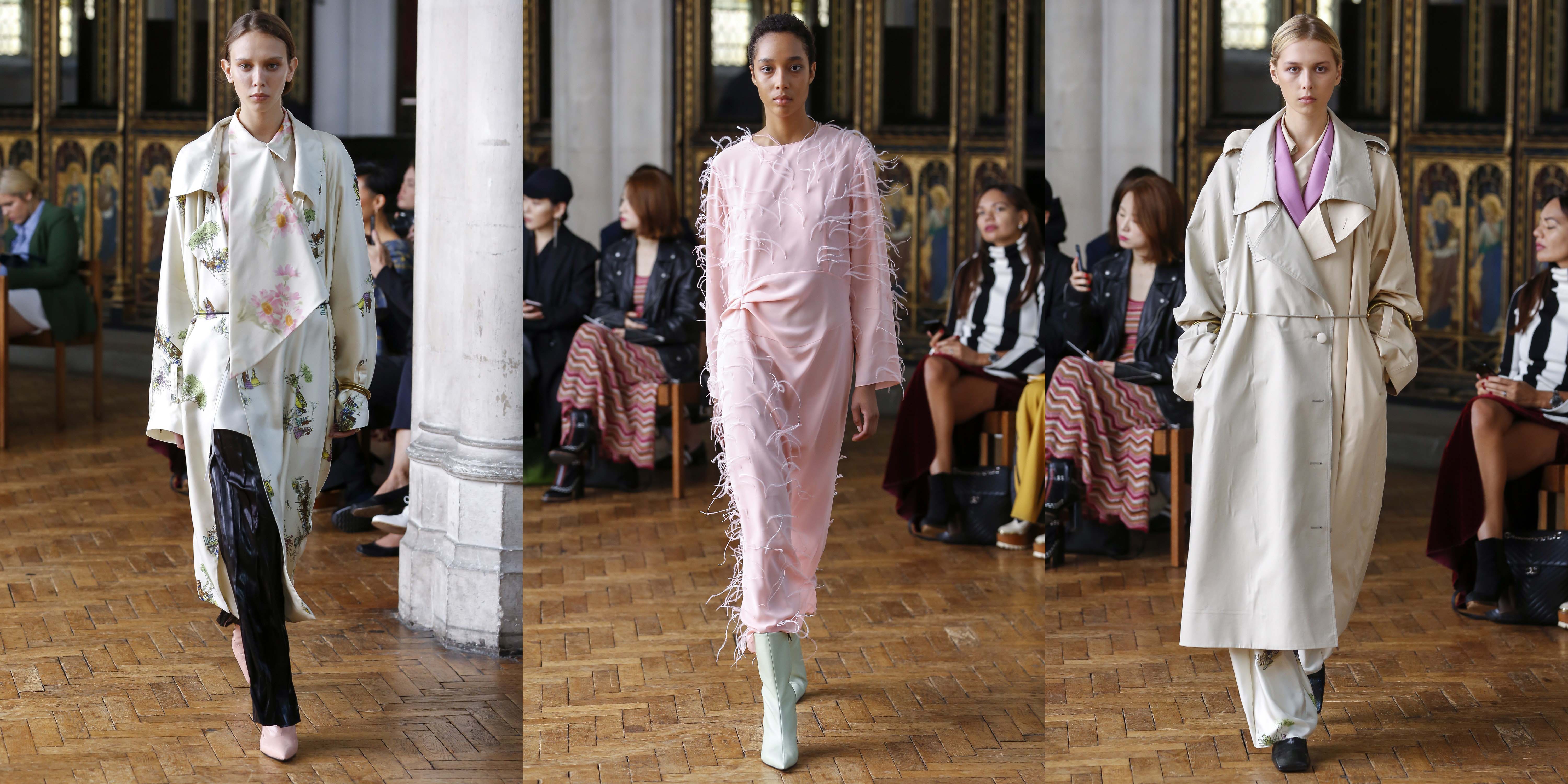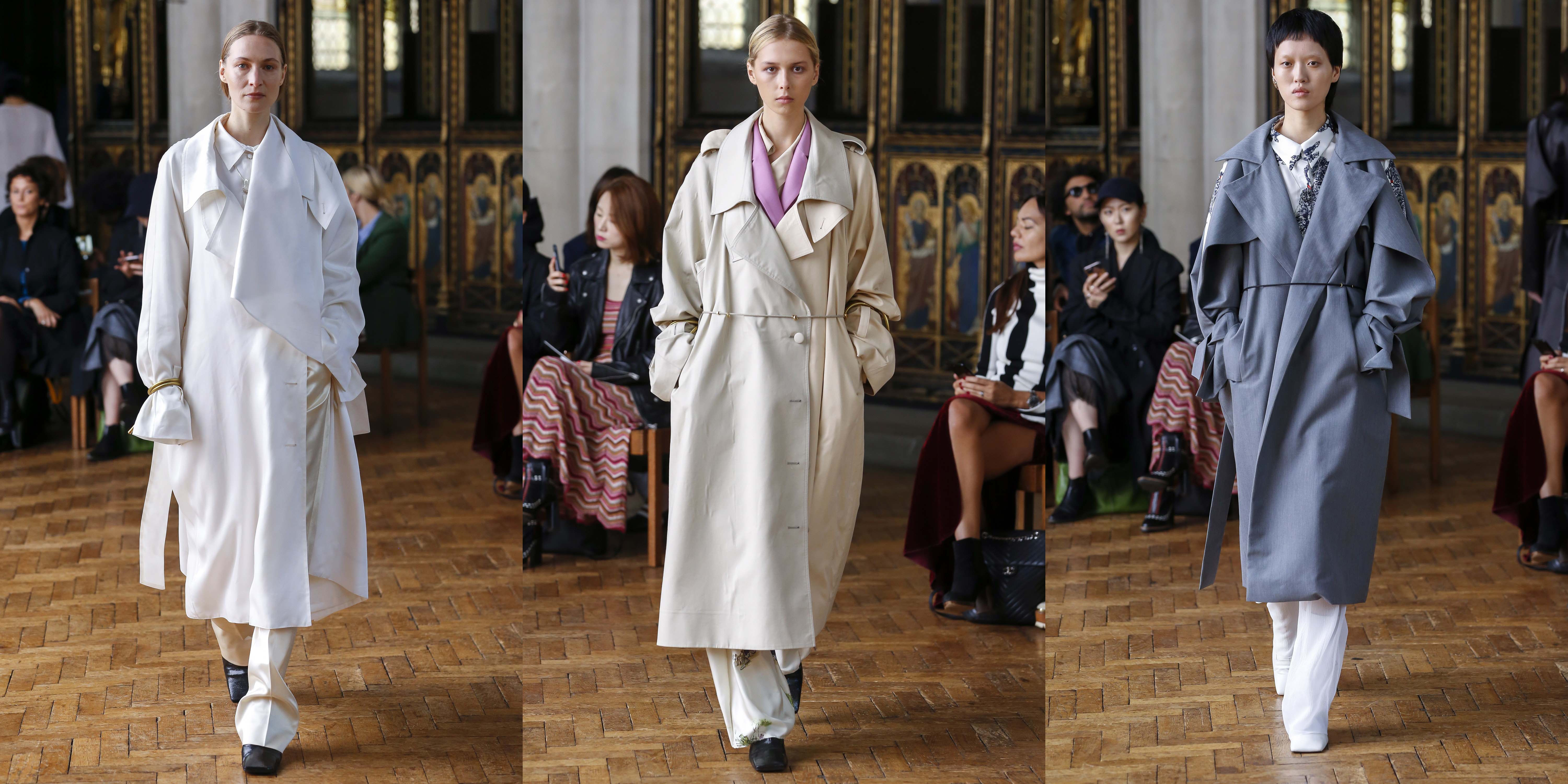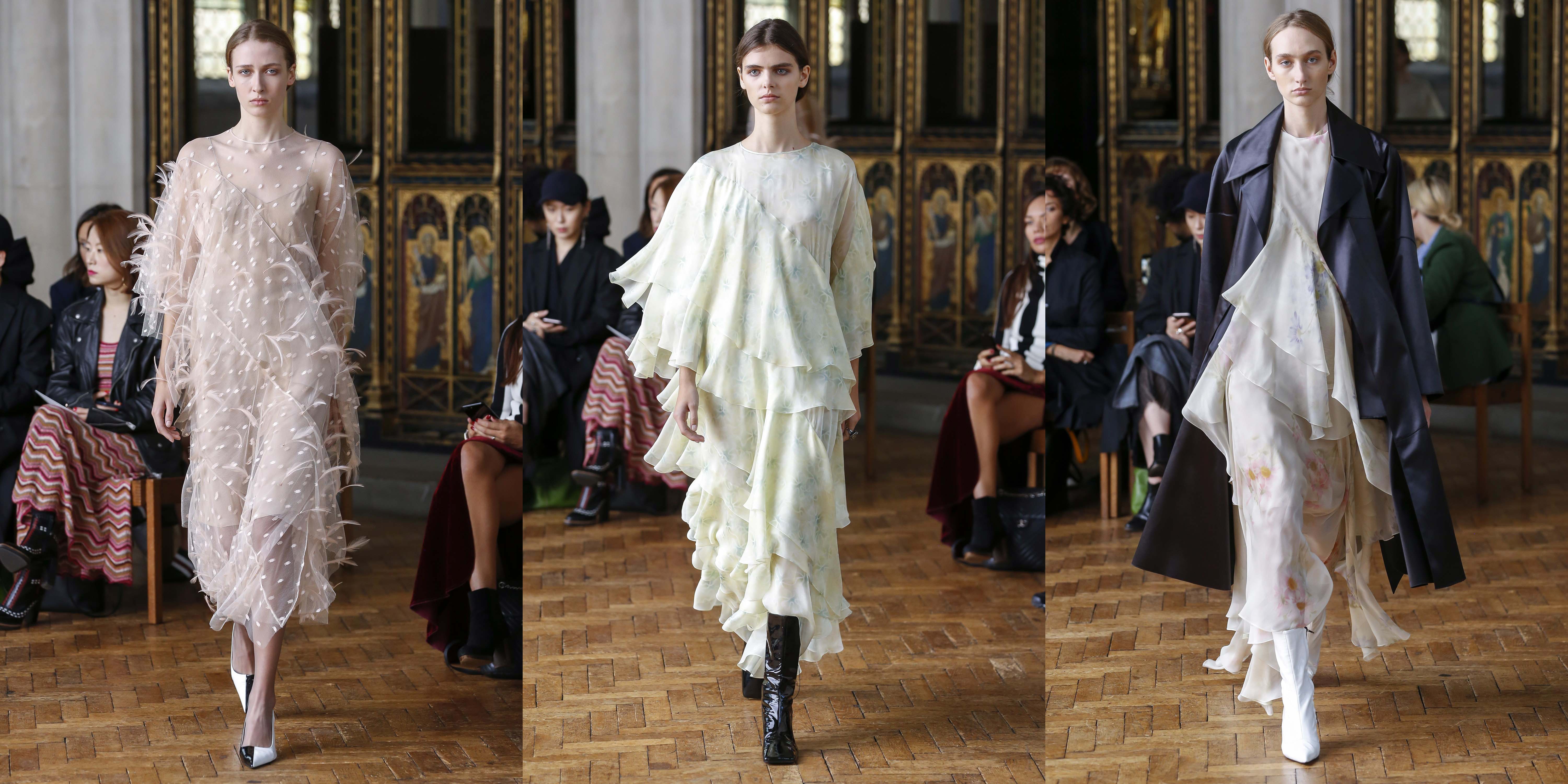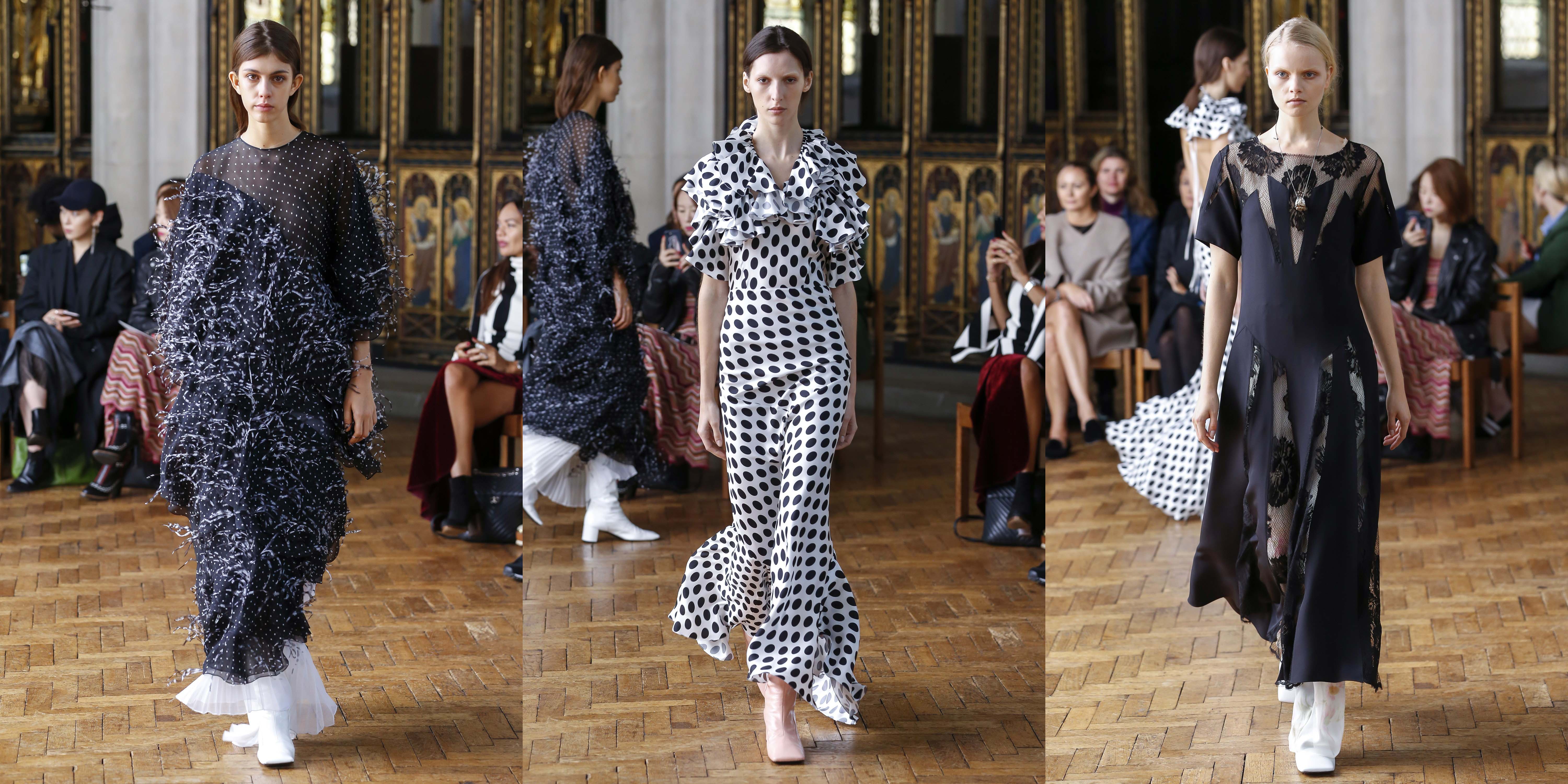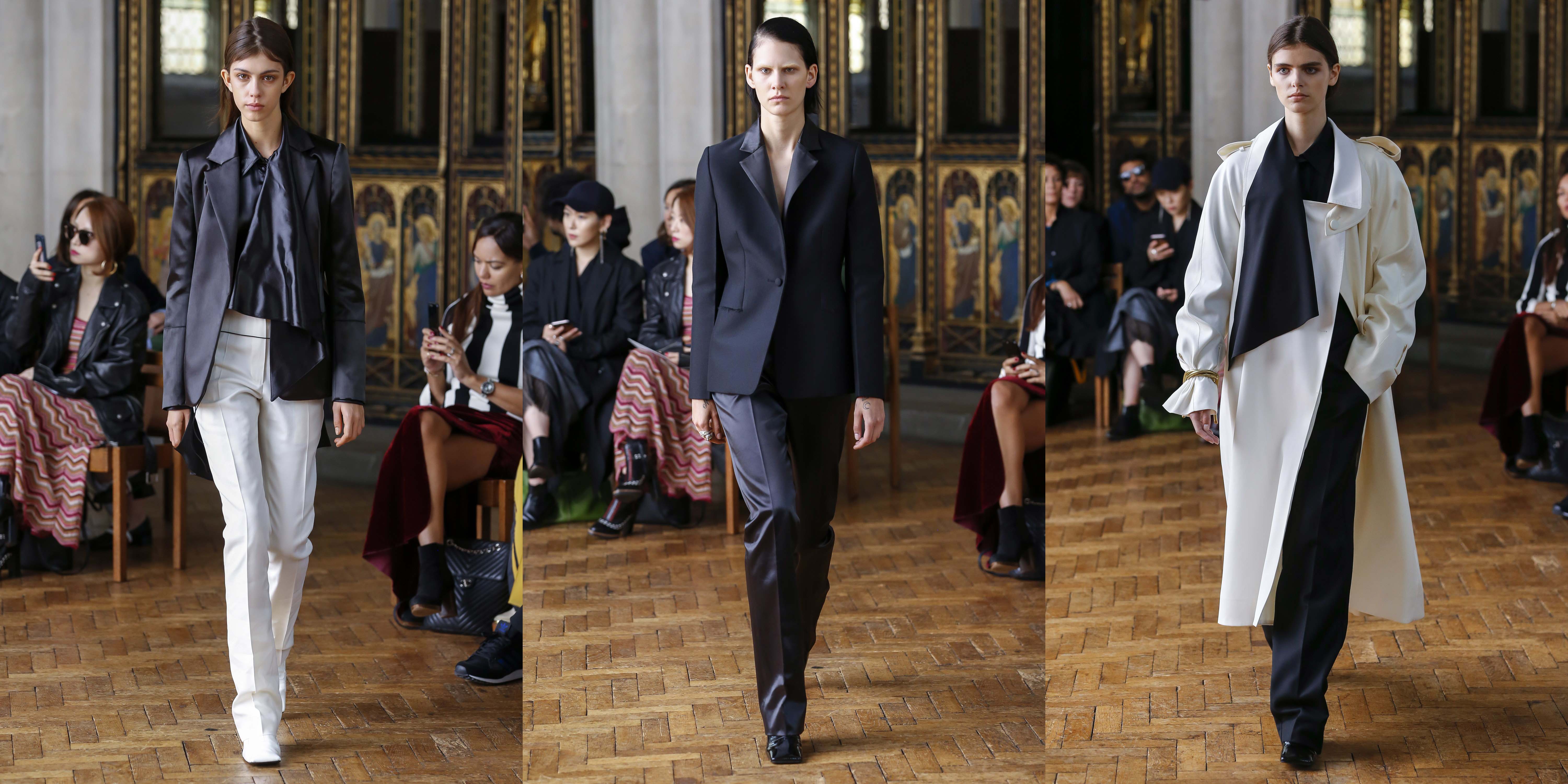 After spending last year finishing many collaborations, and opening a new concept stores, APUJAN returns to the catwalk of London Fashion Week to exhibit the latest Autumn/Winter 2018 collection "Drifting in A Million Stars".
Apu Jan is well known for integrating fiction inspired designs with unique knitwear techniques. The in depth engagement of literature themes in each season enables the designs to appear both real and surreal. Every design emphasises on the feminine form and the precise use of various knitwear techniques.
Jan's AW18 collection 'Drifting in a Million Stars,' This story is about the distance between the stars. The small sparkles are the stars in the sky, but are also the existence of people on the screen. The numerous signals are the connections between countless sparkles, drifting between us. All the designs, including packaging, interior of the stores, and the pattern, are related to the concept of an open book.  As if the clothing walks out of the book while turning the pages.
This collection has also been influenced by many different styles of Sci-Fi fictions, such as those written by Philip K. Dick, Isaac Asimov and Orson Scott Card, and their psychedelic imagination of the stars afar.
Fabrics consist of different types of wool, such as cashmere, merino, lambwool, also pure silk yarn in knit.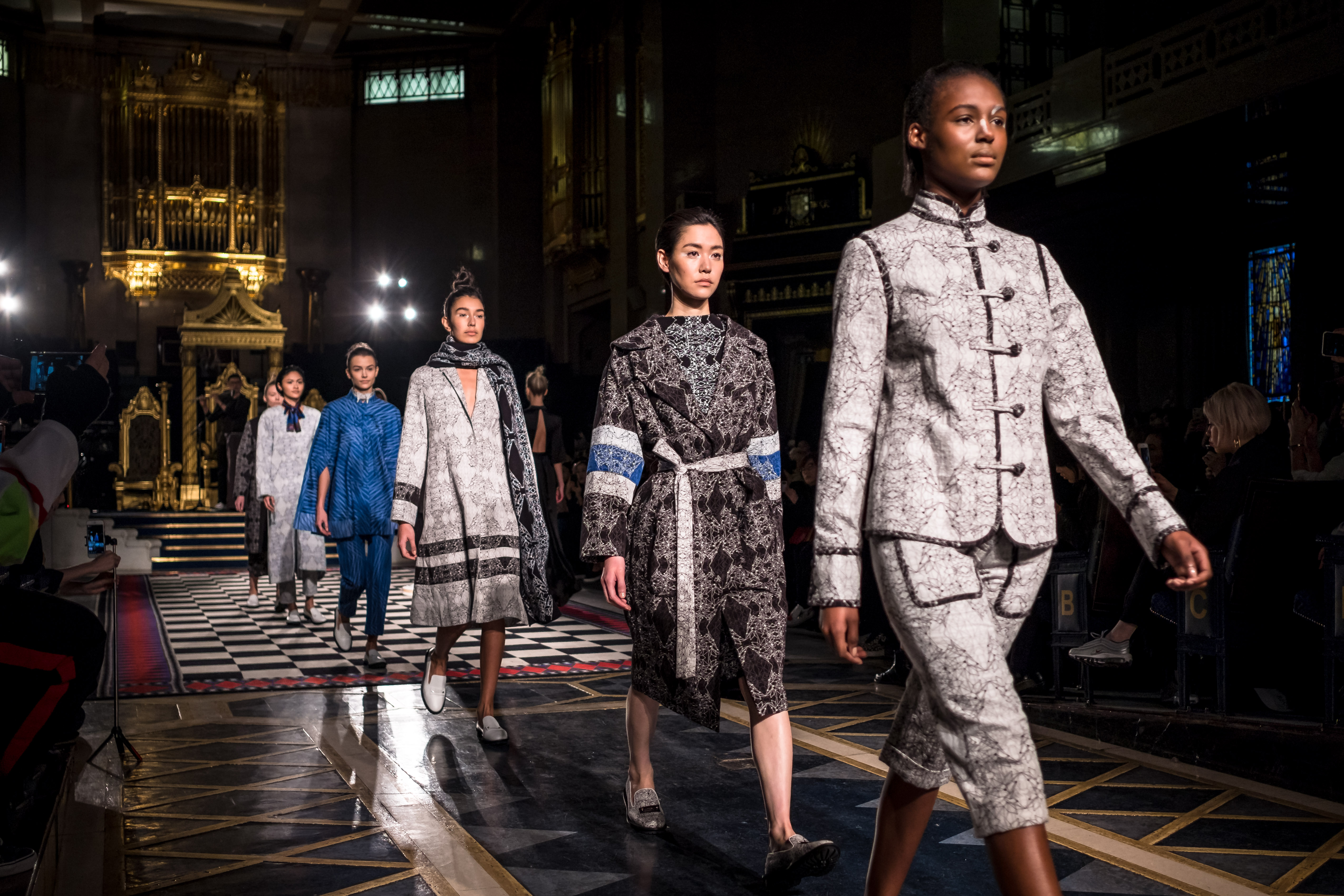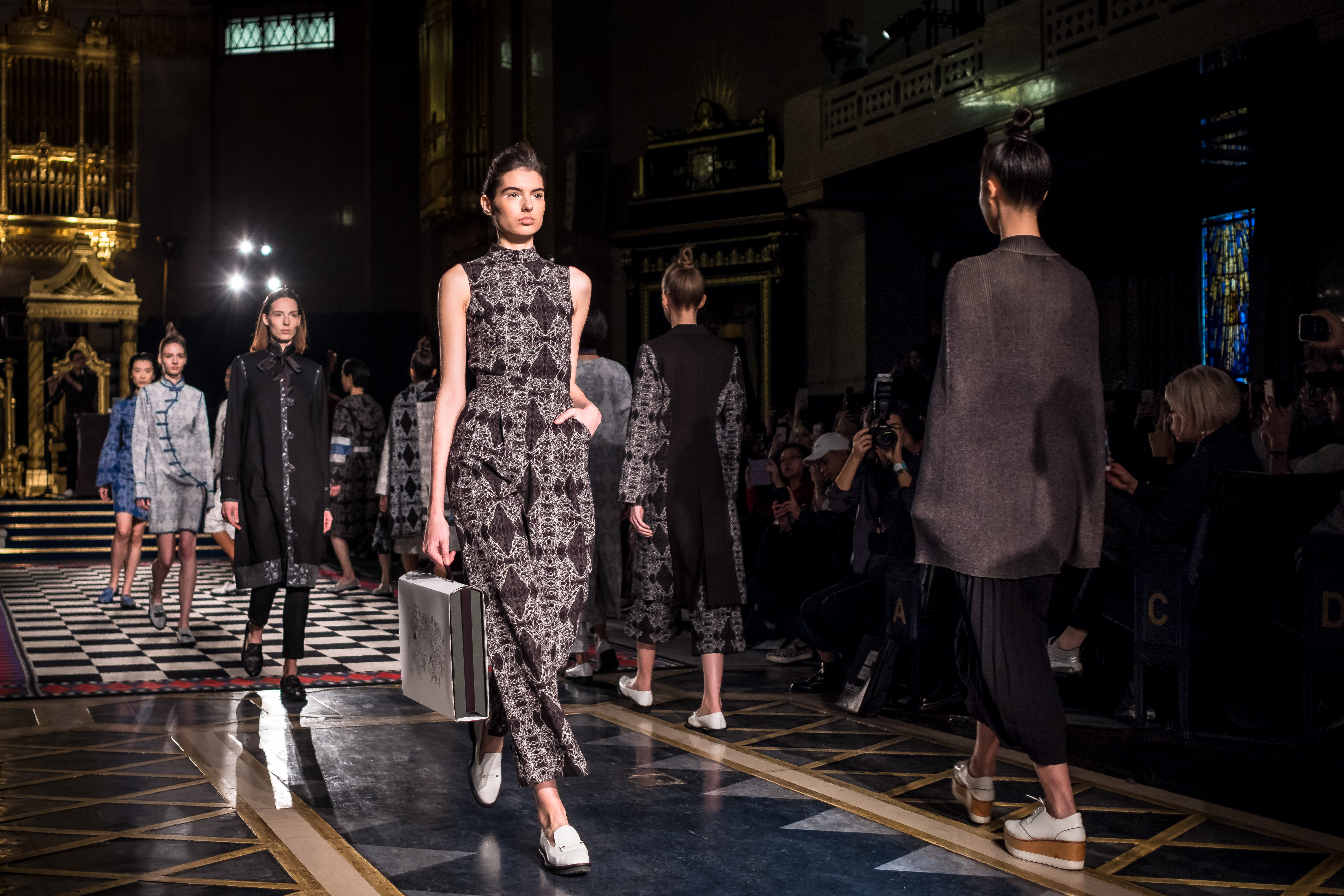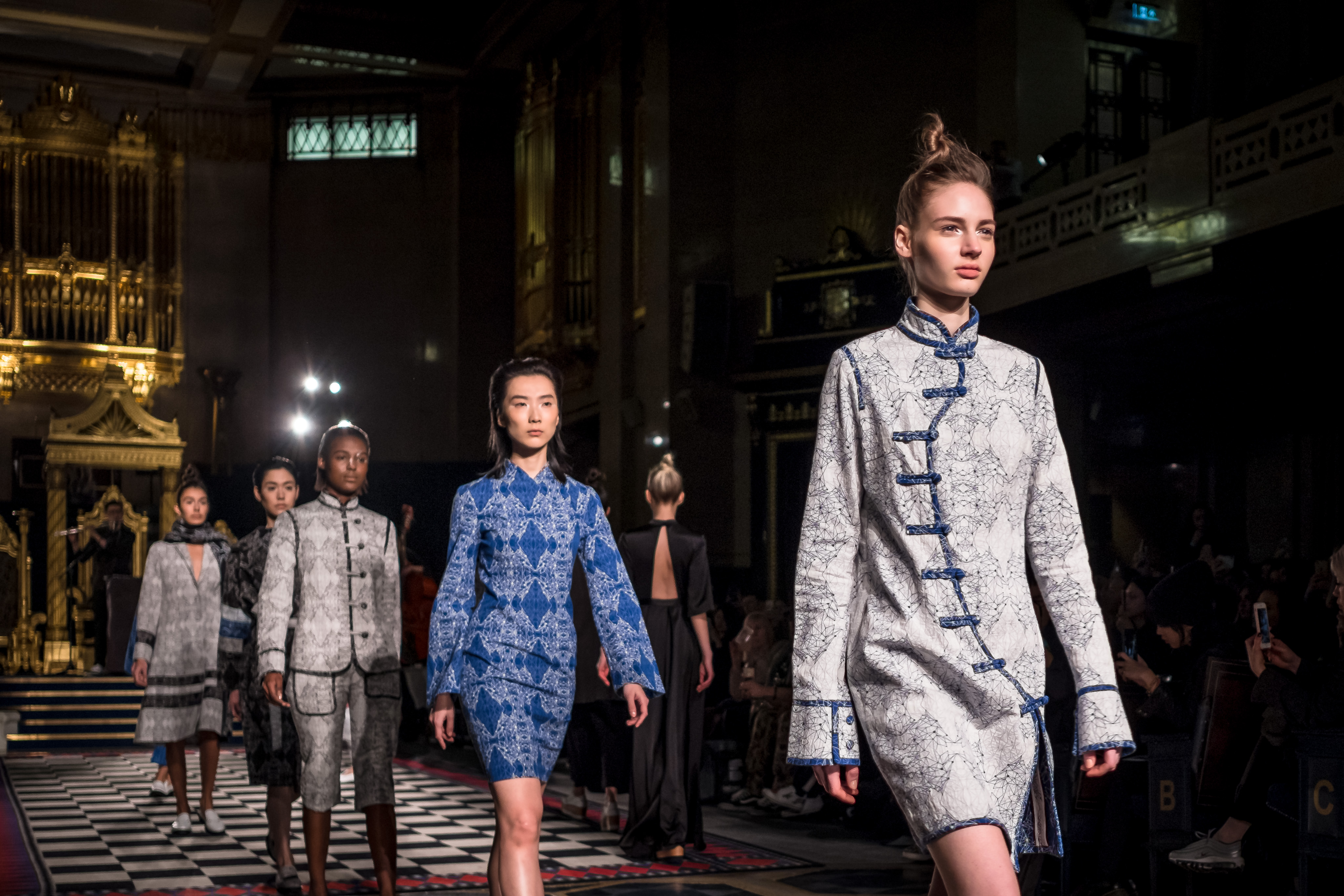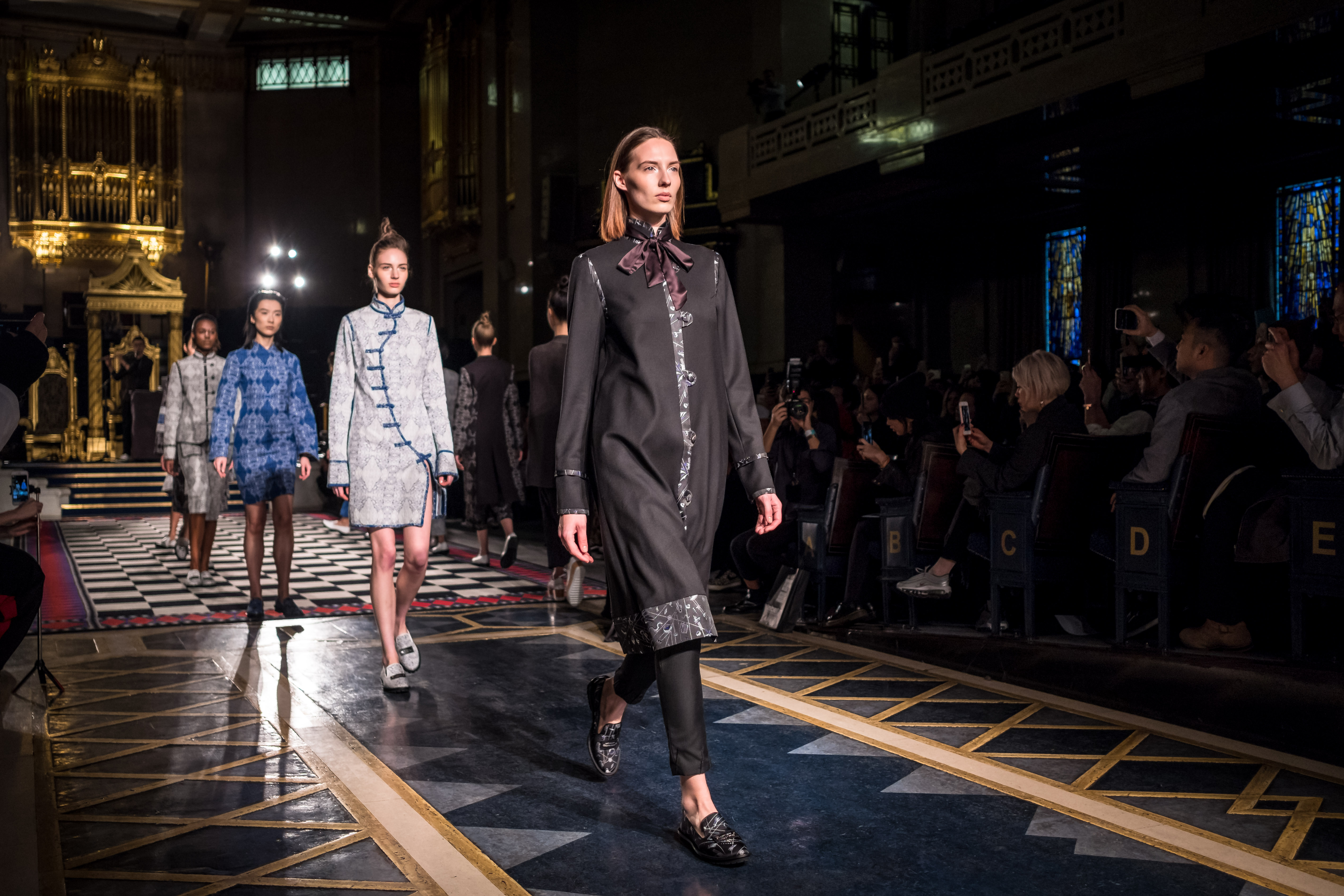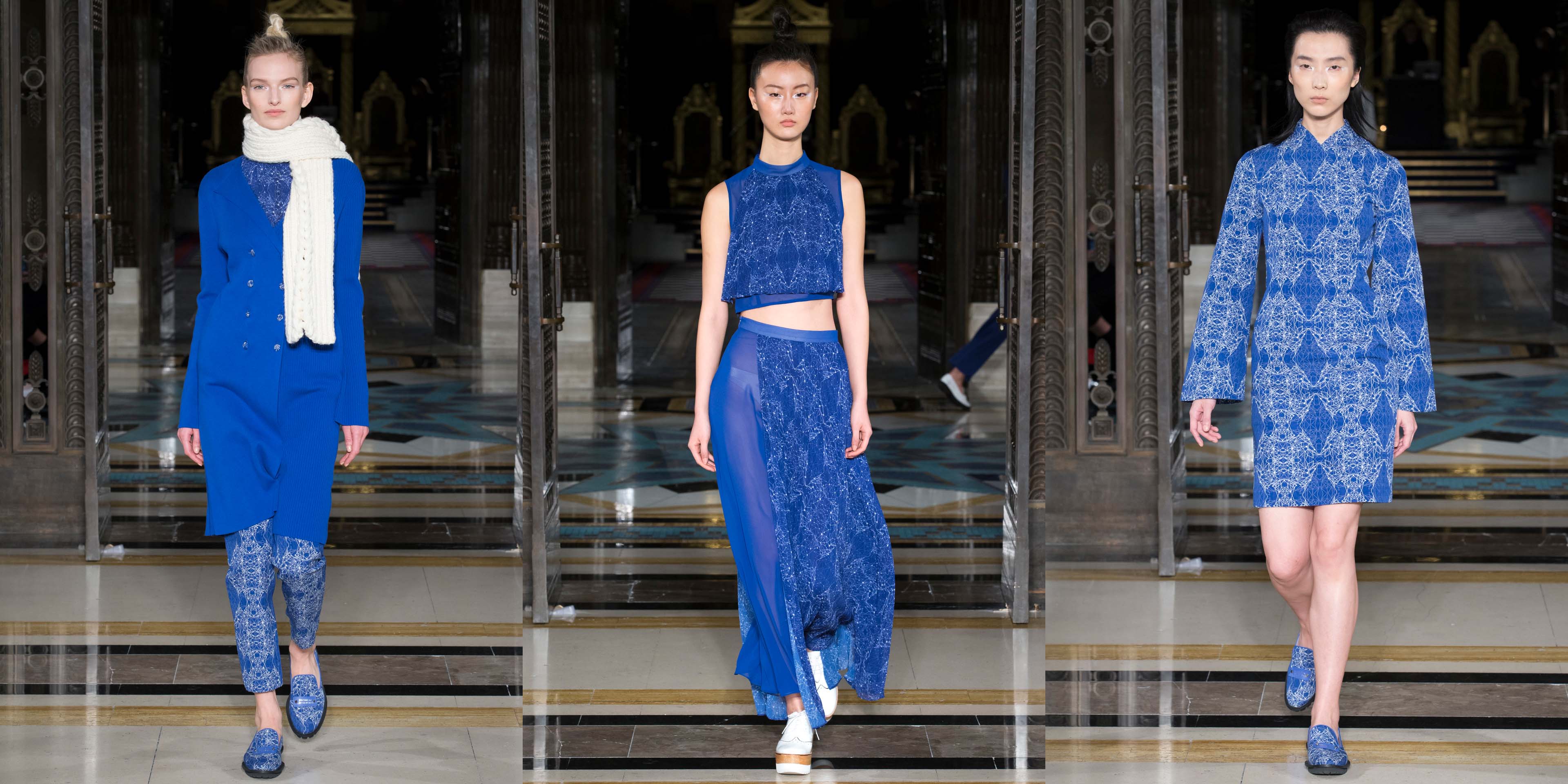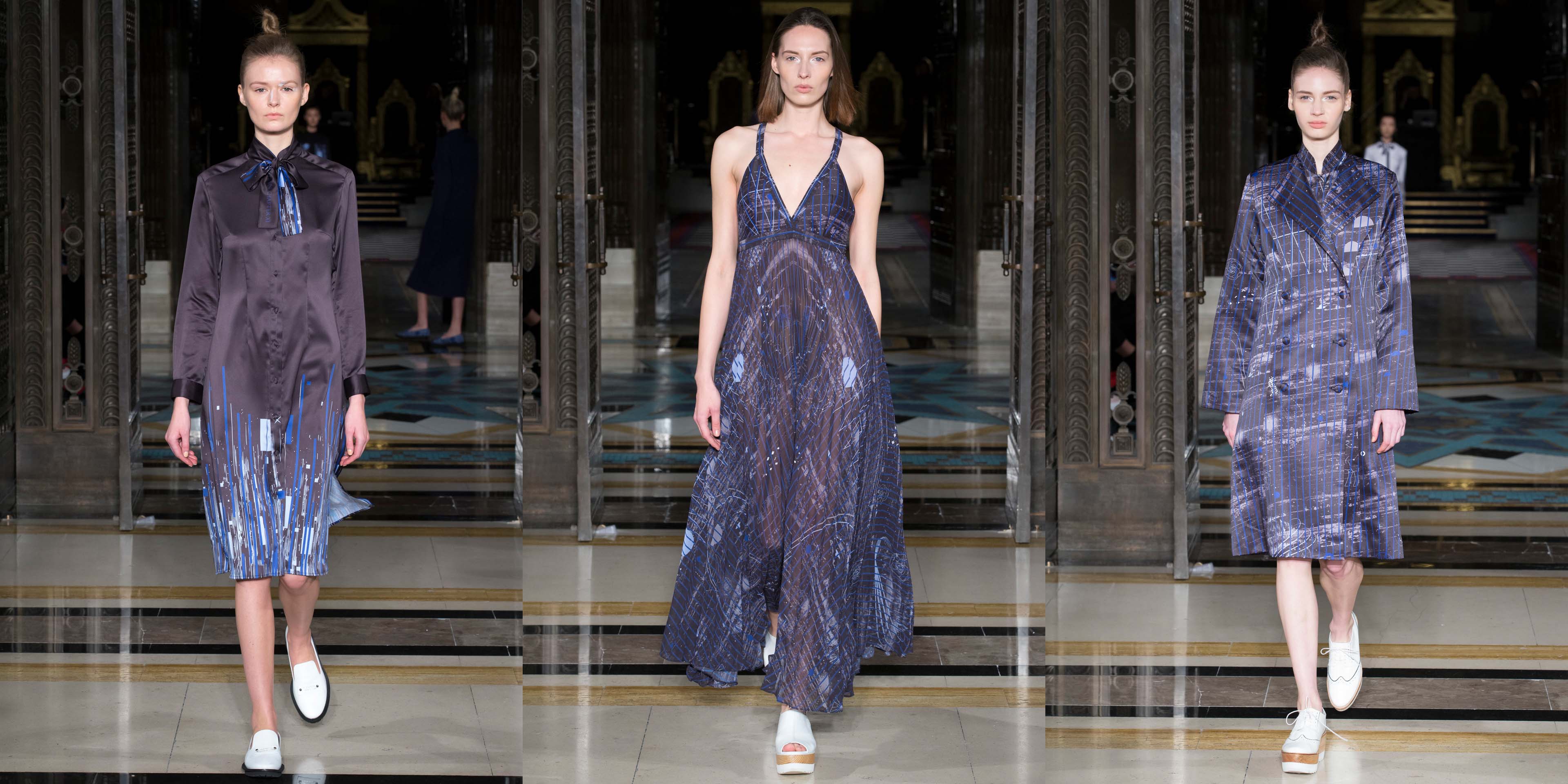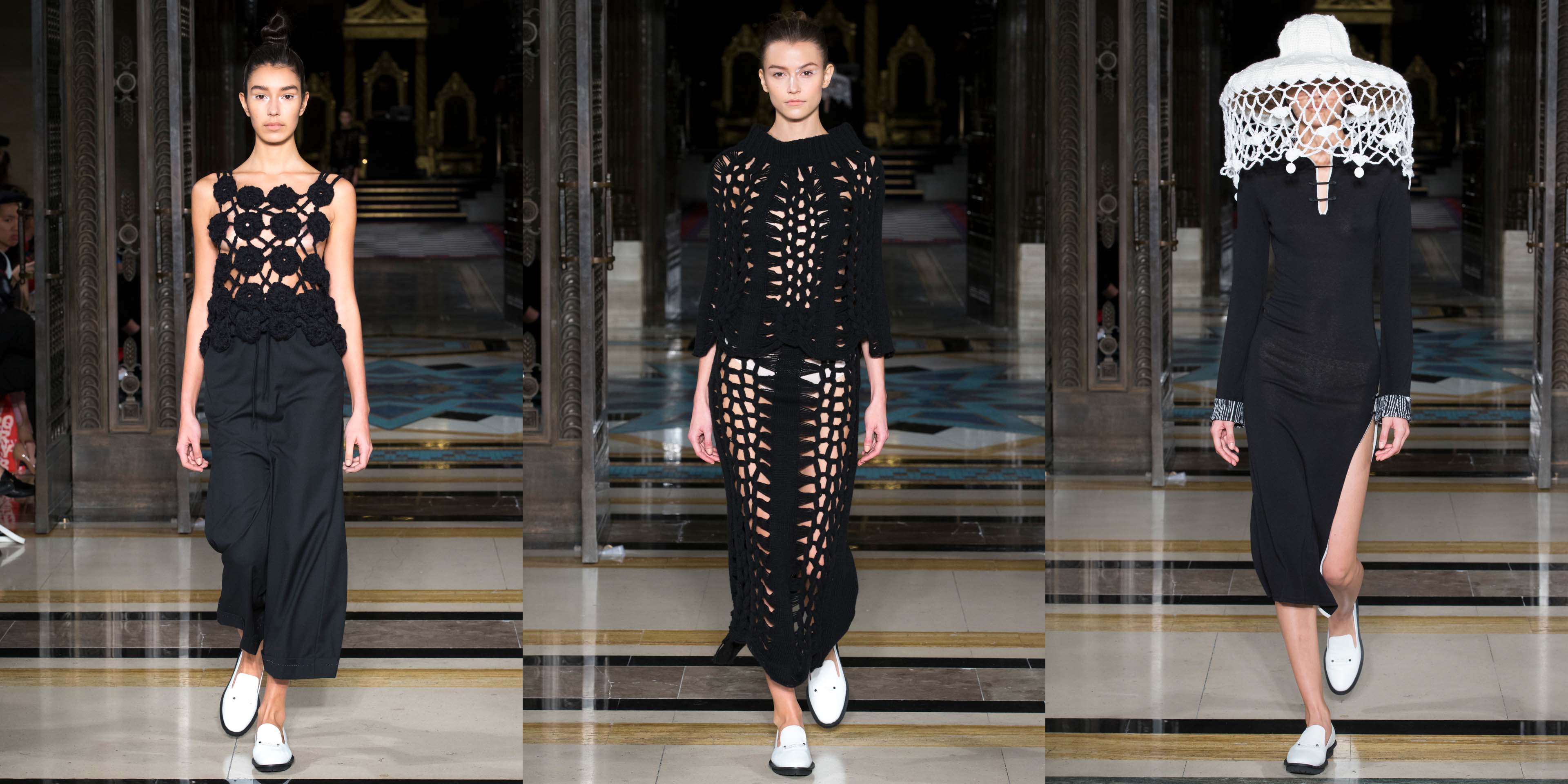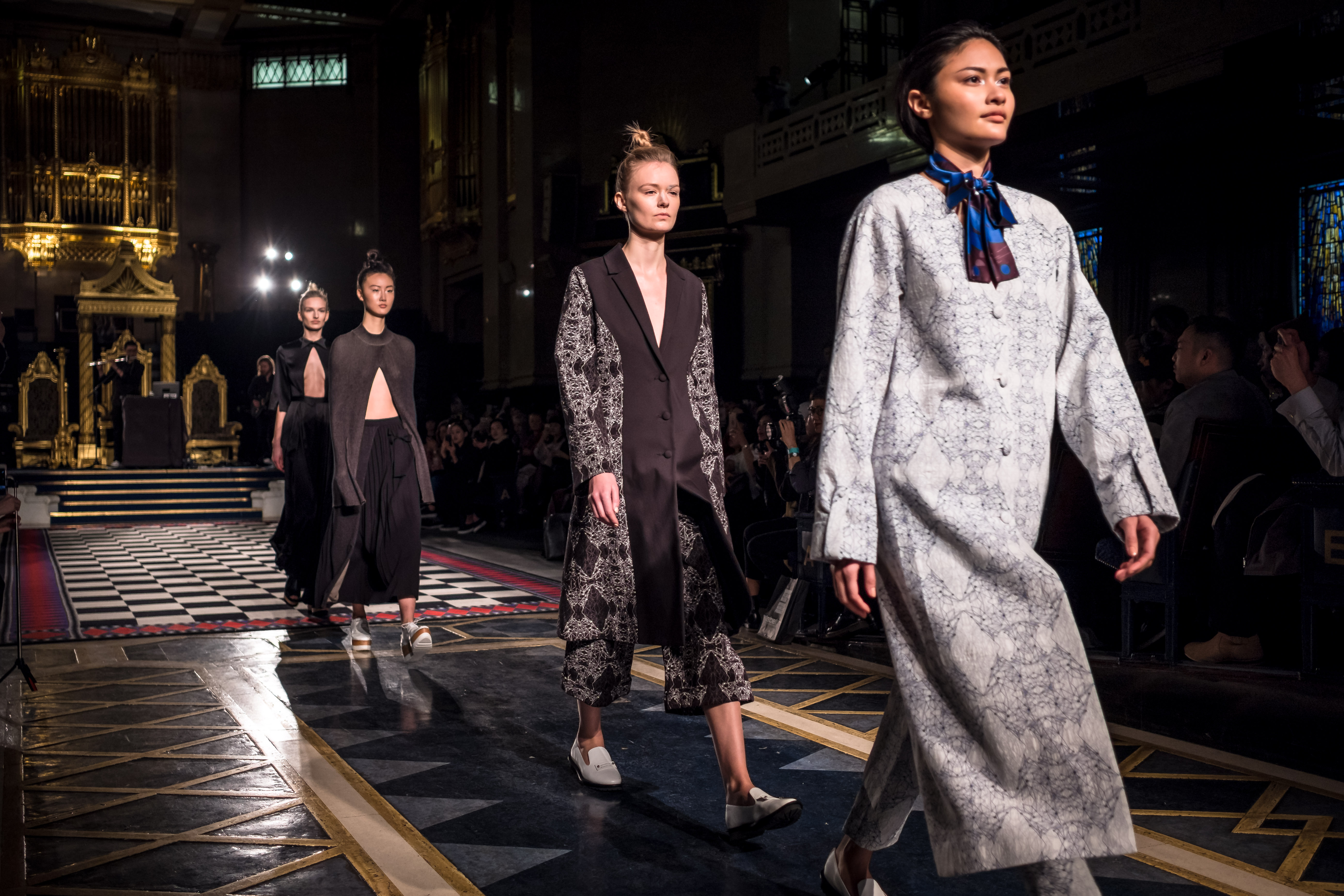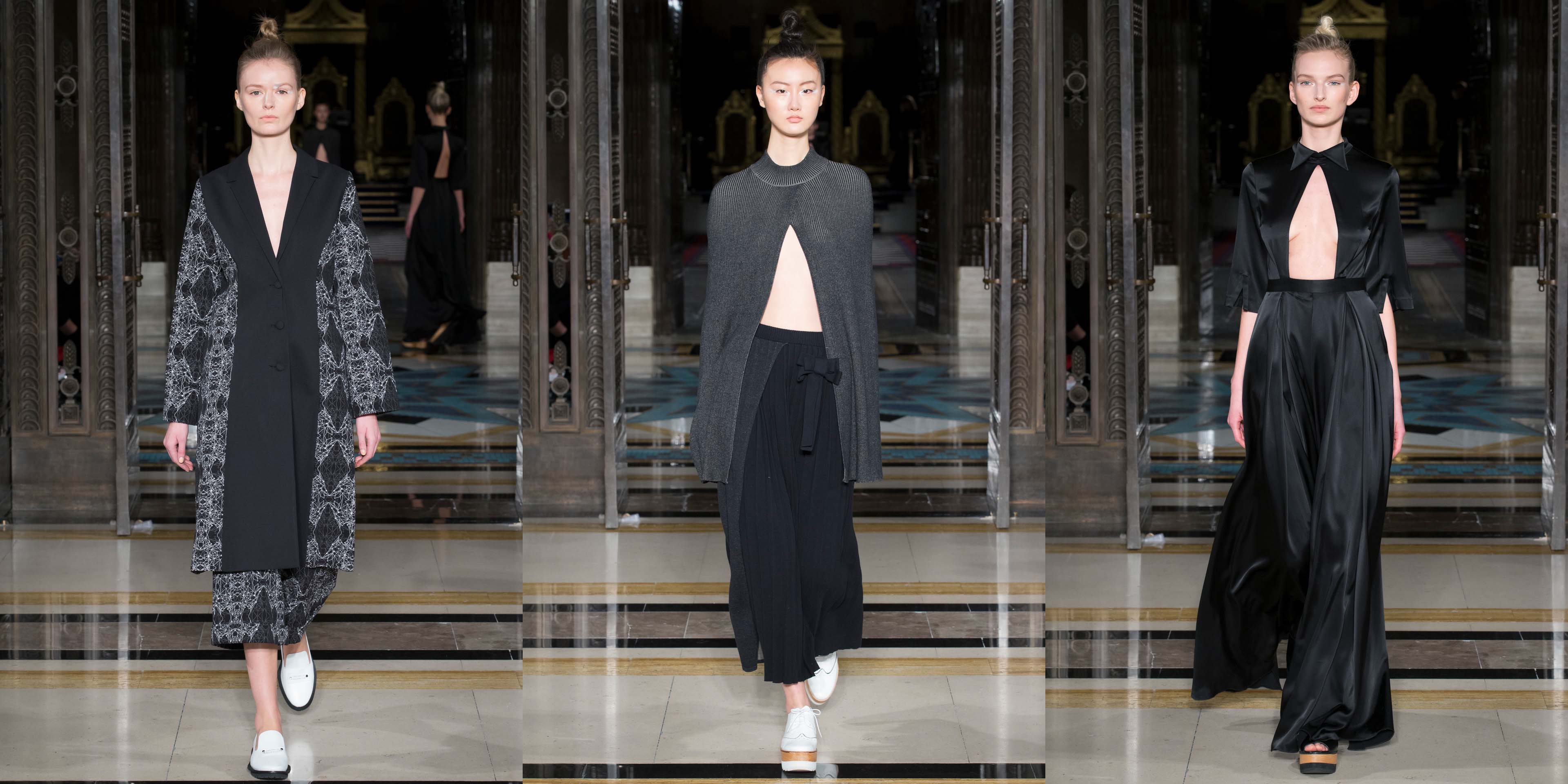 Just like butterflies emerge from their cocoons, we too emerge from our winter coats into the bright days of Spring and Summer ever year. While the butterfly is usually interpreted as a symbol of fragile beauty, Rocky Star's SS18 collection has stated thoughtfully that it is actually the new motif for confidence, fearlessness and more than ever, individuality in style.
Rocky returned to LFW this season with a fresh, bold approach. Marrying his Indian heritage with modern psychedelic influences and glow-in-the-dark sort of embellishment
While part of the collection rung a more feminine, sweeter note, the mysteriousness of Rocky's mythical inspiration,"Maya" became more evident in the forest-depicting prints with neon blue eyes and exaggerated tribal adornments bringing the dark, enigmatic siren he was going for to the fore.
Marvellous silhouettes were created as some of the looks had hems that were fringed, whilst others had sections of fabric that were left to drape and certain areas of the body were accentuated through fabric manipulation.
It was evident to all that the intricate craftsmanship Rocky Star demonstrated through this collection fell nothing short of excellence.