So as most of you are aware, The hotel part of my Europe Trip was quite the adventure. For those of you who don't know ,here is a recap.
My trip began with 5 flights to Berlin. This was a manoeuvre planned by me as I had an event at 1800 to attend on the 4th of July, The same day I was flying to Berlin. (Yup, welcome to my world). Now, having so many flight segments usually means that there's is a big chance that the checked-in luggage will not make it. This was my case. The transit time on my last flight segment Frankfurt – Berlin was a meagre 20min. My luggage didn't make it on time. So after spending a good 90minutes at the airport at the lost/delayed luggage desk. I ordered a cab to take my tired self to the hotel and get ready for the event.
I initially booked the Sheraton, at a give away price and I will tell you this, if the deal is too good look at the dates twice. It happened that I had made my booking in August and not July. Seeing that this week was Fashion Week, the hotel was fully booked and so were all the rest of the hotels in a 5 mile radius.
I did manage to get a hotel but the thing is, I could only book the hotel for a few nights I ended up staying in 4 different hotels in a period of 14 days.
Now, ARCOTEL Velvet Berlin, was the 3rd hotel in my list of hotels. I stayed here for one night before I left for Milan. (vlog).  Arcotel Velvet is located right at the heart of Berlin Central district, Mitte. The best part is Fredrichstrasse, a street full off high end boutiques (my favourite street in Berlin, it was love at first sight back in 2012) for the fashion-weaklings like me, and a stroll away from Berlin's most visited Tourist attractions:
New Synagogue on Oranienburg Strasse,
Museum Island, Berlin Cathedral,
the Hackesche Höfe courtyards,
the Brandenburg Gate and
the Berlin TV tower
Also right across the hotel and neighbouring it are two restaurants. Did I mention the staff was absolutely amazing, I checked in a few minutes after midnight and they stayed up to welcome me and they were kind enough to let me leave my excess luggage the next morning at the hotel which I could pick up when I got back from Milan.
Oh they give you complementary apples on a steel shelf that wishes you a good day. I felt was a good touch.
Without further ado, here are pictures of the hotel:
One distinctive feature in the hotel are the portraits of German's Greats. The likes of Marlene Dietrich, Albert Einstein, Ludwig van Beethoven just to name a few. They range from framed pictures on the wall,to mosaic patriots printed on curtains, bed covers, pillow cases and posters on wall opposite the lifts on each floor.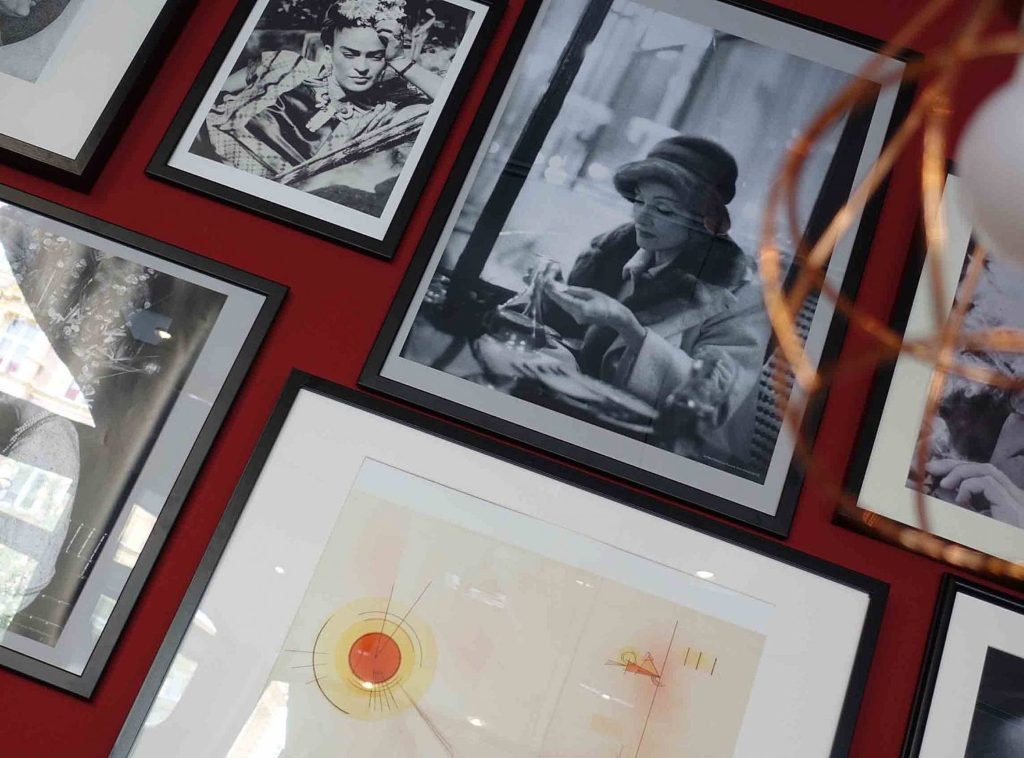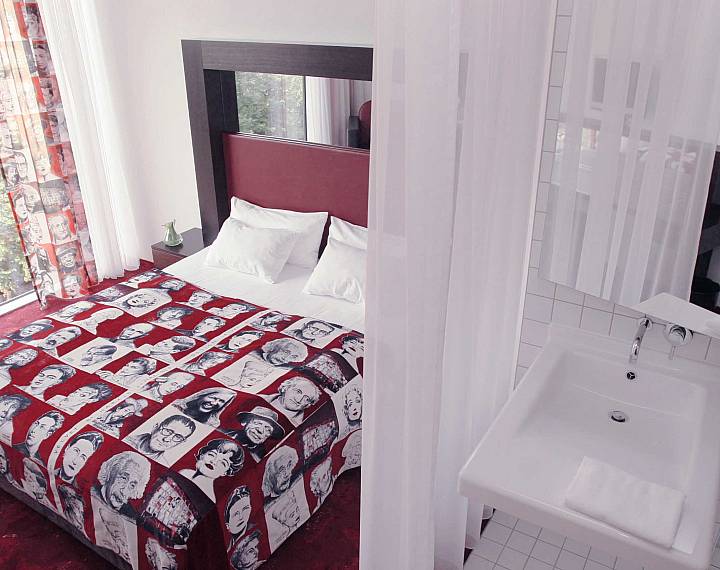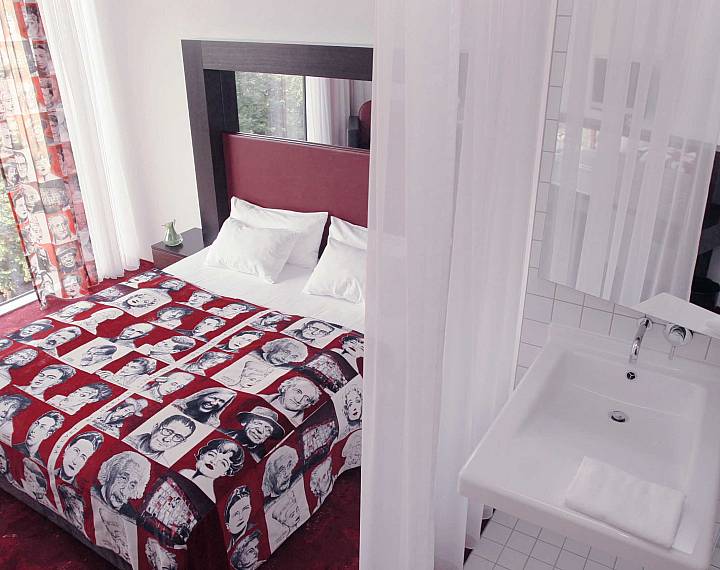 The Velvet bar: Good for breakfast and its 5 o'clock somewhere drinks: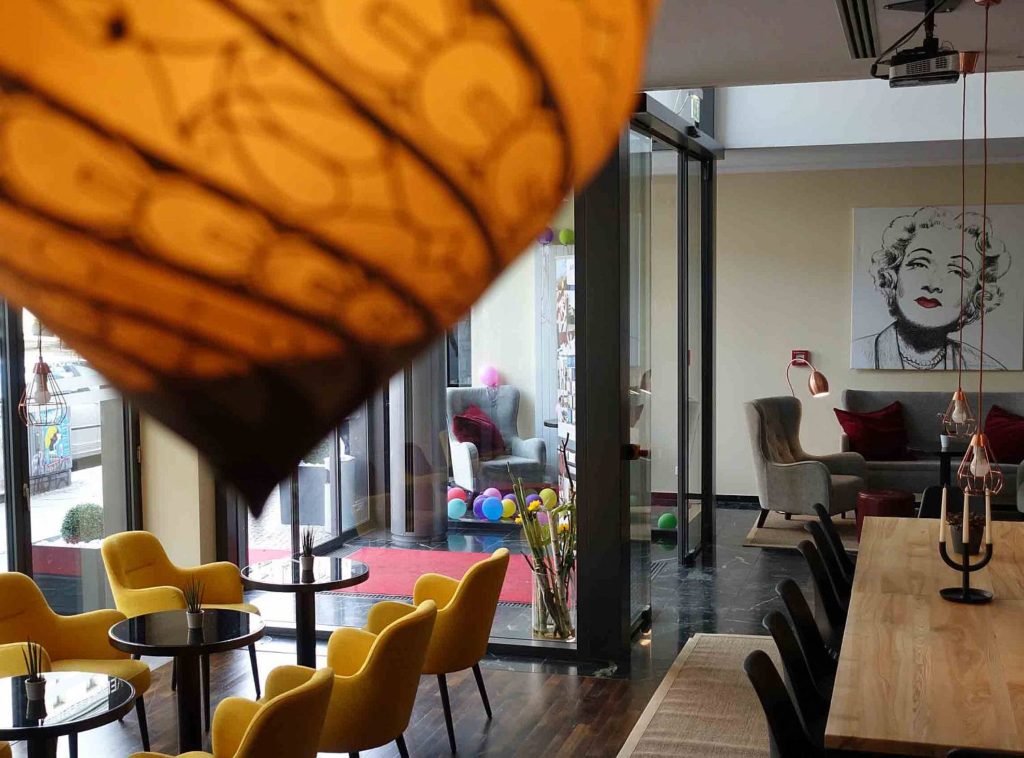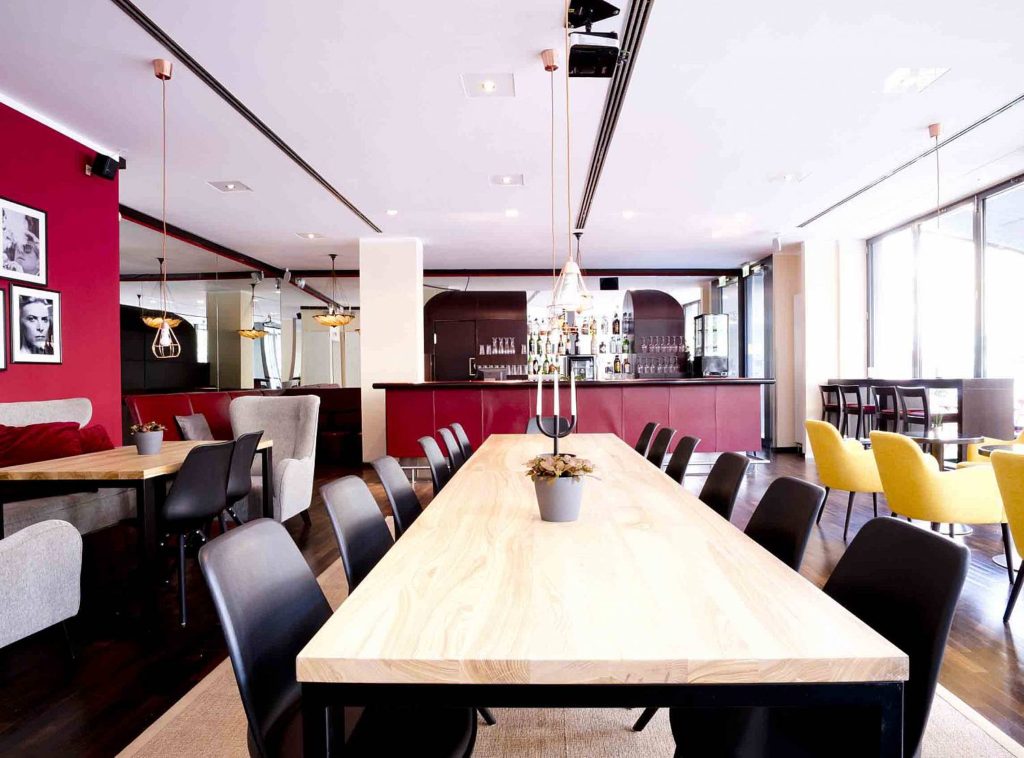 The rooms are very spacious. They have even more spacious barrier-free rooms for handicapped guests. I know as the 1st room I got was one of these. I thought it was a suite but boy was I mistaken.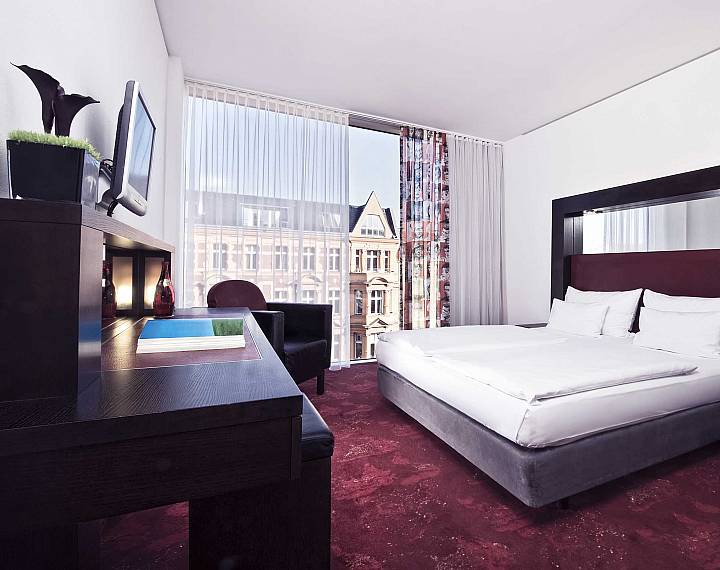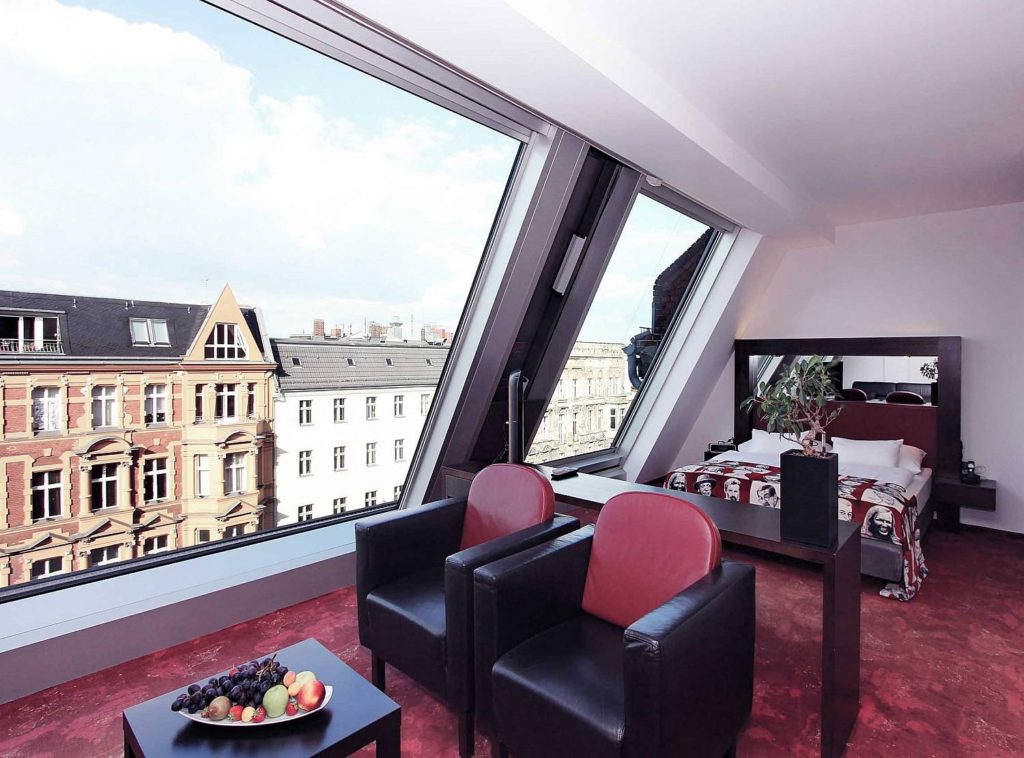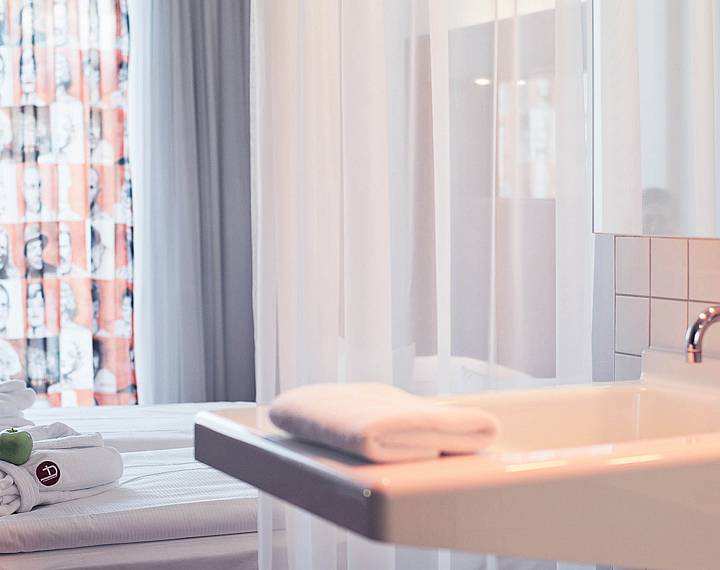 This is a suite. Suites are located on the top floors with to die for views: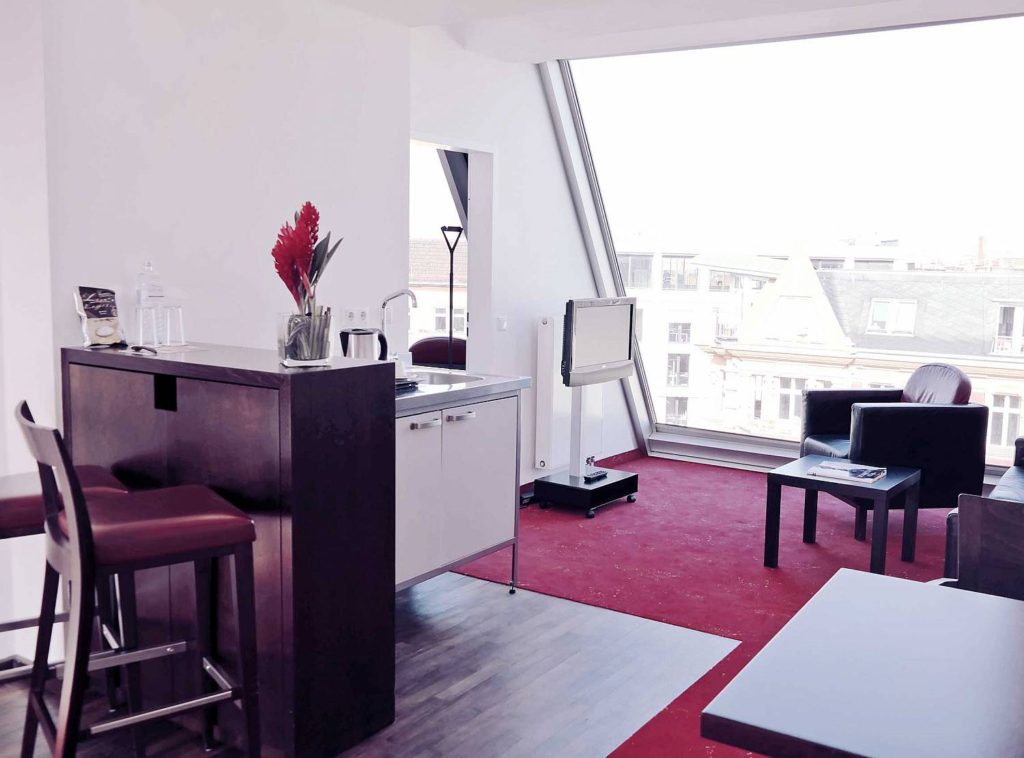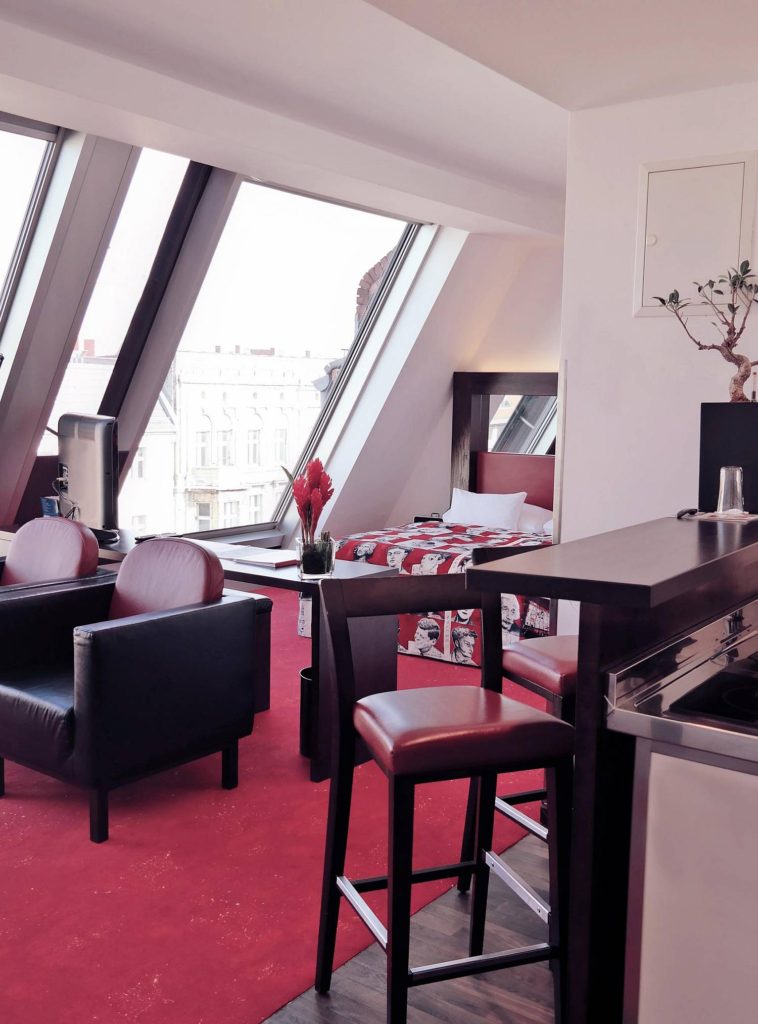 The hotel is located on Oranienburger Straße 52 | 10117 Berlin. Be sure to check it out when next inBerlin. I promise you won't be disappointed.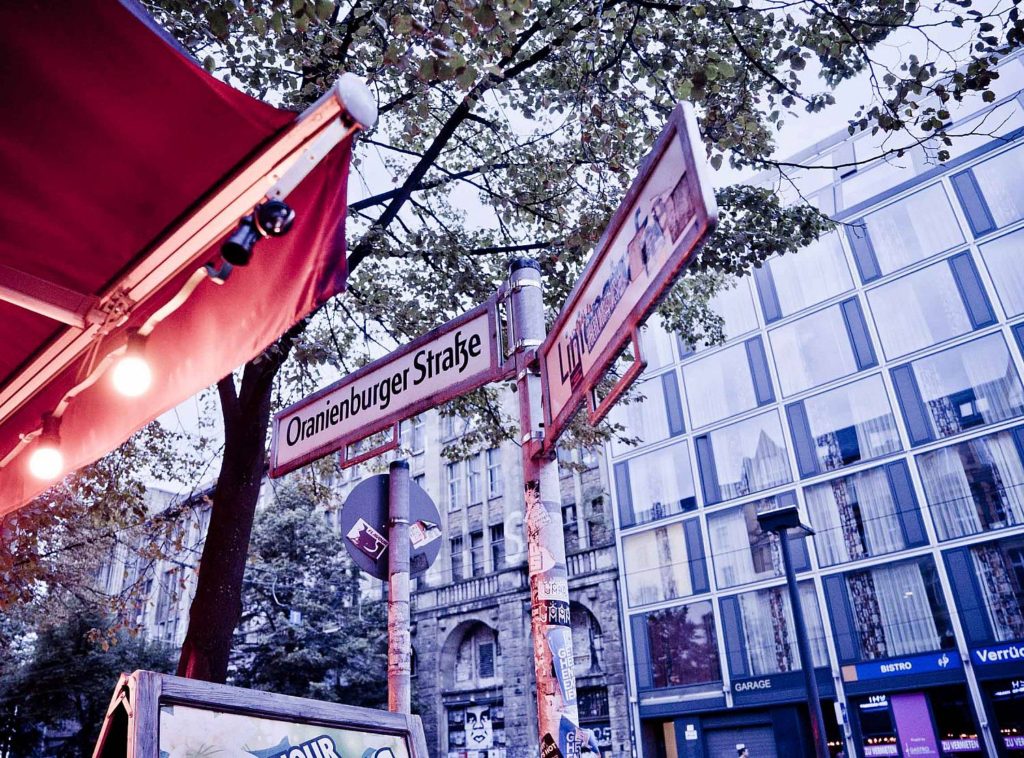 To see a more live footage of the hotel and the room I stayed in check out the vlog:
Berlin Vlog: Three Nights, Two Hotels, One Tourist
Have a lovely Tuesday guys! XOXO